YG Machinery has launched in order to meet market demand: automatic wet wipe production line, wet wipes packaging machine, wet wipes folding machine, single-chip wet wipes making machine, multi-chip wet wipes making machine, and other wet wipes manufacturing machine and its accessories manufacturing, sales, maintenance, and technical Services. To create value for customers with cost-effective products is our pursuit at YG Machinery. Click on the message box below or add my WhatsApp+8613598866720 or send an email: admin@ygroadmachine.com directly to get in touch with us. I will reply to you as soon as possible.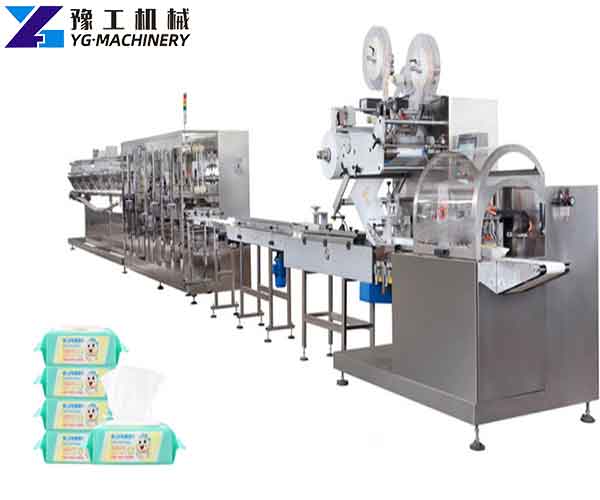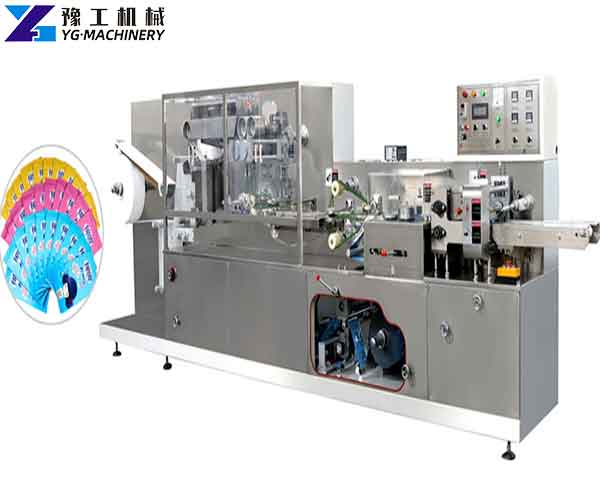 Barreled Wet Wipes Production Line
The barreled wet wipes production line is reasonably configured, runs smoothly, and reduces labor burden. And the barreled wet wipes making machine is flexible and can be adjusted according to the manufacturer's packaging needs and material specifications. Through the application of IT technology, sensor technology, and the combination of new packaging technology and traditional packaging technology, not only improves the efficiency and quality of barreled wet wipes but also saves a certain amount of cost and meets the manufacturers' demand for packaging automation.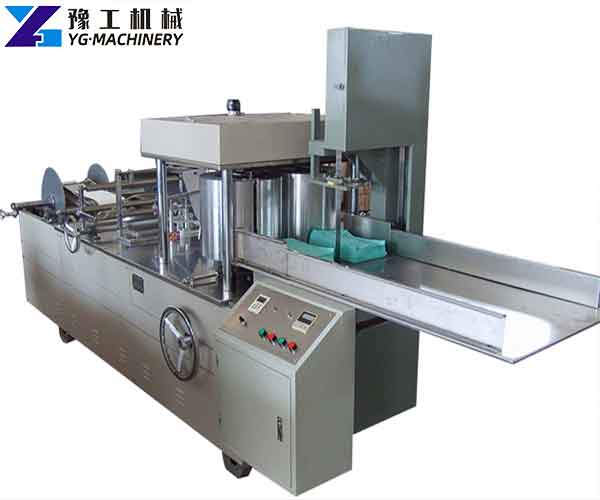 Single Piece Wet Wipe Machine
The single-chip wet wipe machine is automatic production equipment that directly folds the whole roll of raw paper longitudinally, adds liquid medicine, cuts to length, folds it horizontally, and automatically packs it. All processes from raw materials to finished packaging are completed on the machine. . The operation is simple and convenient, fast speed, good stability, high production efficiency, and meets the requirements of various hygiene standards. All production parameters are clear at a glance and easy to operate.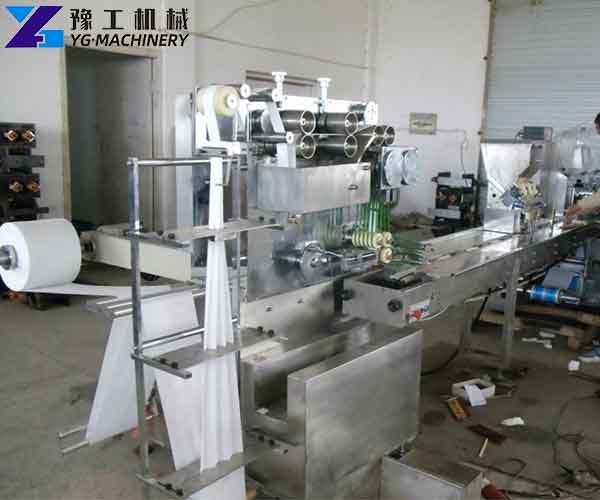 Multi-piece Wet Wipe Making Machine
The equipment can be used in conjunction with the wet tissue folding machine to continuously produce multiple pieces of wet tissue. The production host can display the production quantity and compensation amount on the screen, which is clear at a glance. The automatic adjustment setting does not require hands-on. The whole machine has a compact structure, fast production speed, stable and reliable performance, high degree of automation, simple and convenient operation, and is the first choice for investment in wet wipe making machine.
At the same time manufacturing: non-woven fabric folding machine, non-woven fabric slitting machine, rewinding machine, slicer, and other non-woven fabric machinery. YG Machinery also has mask making machine, Melt-blown machine, glove making machine, oxygen concentrator machine, fog sprayer machine, disinfection door, electrostatic backpack sprayer, and other machinery to choose from. Welcome to click the message box below for free consultation. Learn about the cheap wet wipes making machine price.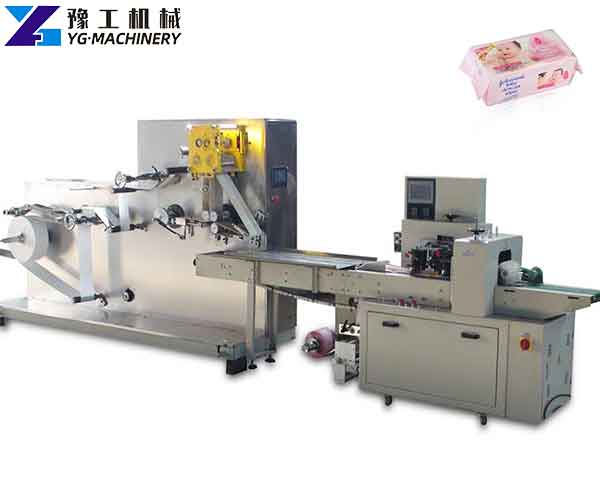 Other Products
Our wet wipe making machines are exported to Mexico, Singapore,  Indonesia, South Korea, and other countries. In addition, we have PE gloves making machine, nitrile gloves production line, mask making machine for sale. Intelligent disinfection door, smart automatic disinfection channel, trolley disinfection tunnel. Automatic sandblasting machine. Rock splitter machine. Road line marking machine. Hydraulic pile breaker. Down the hole drilling machine, water well drilling rigs for sale. Welcome to contact us.