Horizontal directional drilling equipment, also named HDD Drill Rig, is a construction machine that lays a variety of underground utilities (pipes, cables, etc.) without excavating the ground surface. It is widely used in flexible pipelines such as water supply, electricity, telecommunications, natural gas, gas, and oil.
Horizontal directional drilling equipment for sale
YG Series Horizontal Directional Drills is a non-excavation mechanical equipment, especially for medium-sized pipeline crossing projects. The entire hydraulic system adopts the advanced technology of German Rexroth. Among the same type of non-excavation mechanical equipment, it has the advantages of small size, light weight, stable performance, and so on.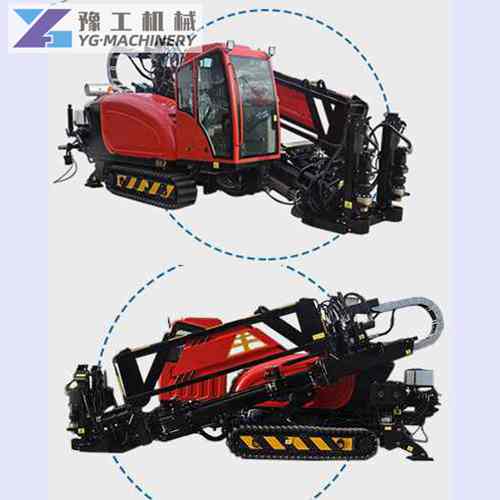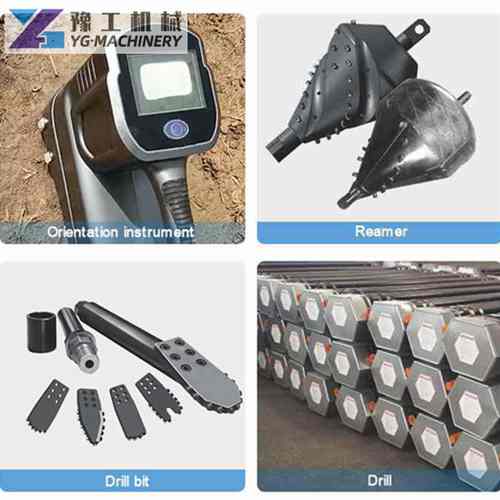 Technical Parameters
Model
YG-160A
YG-180
YG-280
YG-320
YG-320A
Engine rated power
100KW
97KW
160KW
140KW/160KW
160KW
Push and pull
Cylinder
Motor
Motor
Cylinder
Motor
Maximum reaming hole diameter
Φ600mm
Φ600mm
Φ750mm
Φ800mm
Φ800mm
Drill rod length (single)
3m
3m
3m
3m
3m
Drill pipe diameter
Φ60mm
Φ60mm
Φ73mm
Φ73mm
Φ73mm
Drill angle
10-23°
10-22°
10-23°
10-20°
10-20°
Maximum mud flow
160L/min
25

0L/min

32

0L/min

32

0L/min

32

0L/min

Maximum mud pressure
100bar
8

0bar

8

0bar

8

0bar

8

0bar

Overall quality
6700kg
85

00kg

125

00kg

115

00kg

112

00kg

Dimensions (length*width*height)
5700*1820*2400mm
6400*2270*2340mm
7100*2260*2450mm
7100*2250*2450mm
7100*2250*2450mm
Horizontal drilling rig
During paving construction, horizontal drilling rig is suitable for sand, clay, and other ground conditions, but not suitable for high groundwater levels and pebble formations. It can be constructed in most non-hard rock areas in my country. The working environment temperature is -15℃~+45℃.
Horizontal directional drilling technology is a new construction technology that combines the directional drilling technology of the petroleum industry with the traditional pipeline construction method. It has the advantages of fast construction speed, low construction accuracy, and low cost. It is widely used in water supply, gas, electricity, telecommunications, natural gas, oil and other pipelines under construction.
Horizontal directional drilling rig has also achieved rapid development in more than ten years and has become an emerging industry in developed countries. Its development trend is moving towards large-scale and miniaturization, adaptation to hard rock operations, self-contained anchoring systems, automatic stacking and extraction of drill pipes, automatic lubrication of drill pipe connections, anti-shock systems and other automated operation functions, ultra-depth guided monitoring, and applications Development of characteristics such as a wide range. This kind of equipment is generally suitable for steel pipes and PE pipes with pipe diameters of φ300~φ1200mm, and the maximum pipe laying length can reach 1500m. It is suitable for various soil conditions from soft soil to hard rock and has a broad application prospect.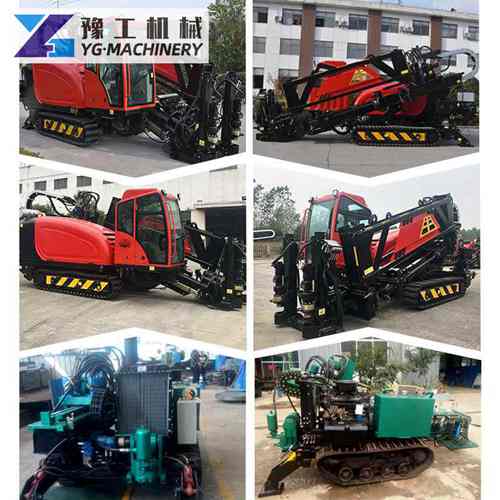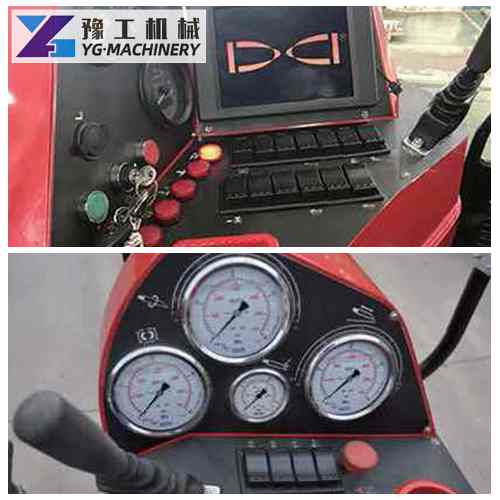 Horizontal Directional Drilling Rig Machine Advantages
Horizontal Directional Drilling Rig Machine is multifunctional equipment.  One machine can be used for multiple purposes. It is a relatively large engineering drilling rig. It can not only drill holes, but also drill some pipes, and it can also cut walls, in some sense.
The technology of this machine is relatively high, it can realize its own initiative to work, and it uses very little manual labor. Each part of the machine comes from many different countries and is made in different places. It is fast and accurate when punching holes. The machine is also very convenient when used. Yes, the length of the pole of the machine can be changed, which can reduce the use of personnel and also reduce the use of money.
The soil on the ground will have many different conditions, some will have more small stones, some will be larger stones, some will be looser soil, and some will have more water. Some will be harder…… Horizontal directional drilling rig can change the type of drill bit and work on different soil.
When the horizontal directional drilling rig is working, the disturbance to the four sides is very small. It is also very easy to carry out. The drilled holes are rarely slag, and it is also easy to form the holes. The movement of the horizontal directional drill is very small, it will not disturb the people around, and the working area is also very clean.
What is the difference entre the Horizontal directional drilling rigs and rotary digging rigs?
Horizontal directional drilling rigs should be drilled in parallel. For example, pipelines should be buried when crossing the road. The road cannot be dug. The rotary digging is vertically downward. It can also drill slightly inclined holes, such as various bridge piers.
Horizontal directional drilling machine manufacturer
YG Machinery is a professional drilling rig manufacturer and supplier with more than 20 years of experience. Besides horizontal directional drilling equipment, the company provides also the small water well drilling rig, down the hole drilling rig, concrete core drilling machine, water well drilling machine, etc. So if you have any questions about the drilling rig, you can contact us to get professional assistance. WhatsApp +8613598866720.