Introduction: In this article, you will find 2 types of snow removal equipment, one is the commercial roller brush and another is a small snowblower for your home.
Heavy snow often occurs in winter. The roads are covered with snowflakes, the whole city is covered in silver, and the world is decorated with white snow, which is extraordinarily beautiful. The heavy snow brought picturesque beauty but also brought inconvenience to travel.
To clear snow on the road, we need some snow removal equipment to use with. Here I will list types of commercial and professional snow removal equipment.
Best Snow Removal Equipment for Sale
Roller brush for snow removal
A Roller brush for snow removal is a tool with high performance to remove the snow on the road. This roller brush has high speed, large torque, good snow-clearing effect, and high cleaning cleanliness. It can be widely used in the cleaning of snow, sand, and gravel on highways, urban roads, airports, and highways. At present, it has been widely used in winter snow removal operations and has been well received by users.
Snow Sweeper Road Roller Brush Parameters
Product Model
S-2000
S-2500
S-3000
S-3300
Dimensions
2000*1400*900mm
2500*1400*900mm
3000*1260*1650mm
3300*1260*1650mm
Operating speed
5km/h~20km/h
Snow clearing width
2000mm
2500mm
2600~3000mm
3000~3300mm
Left and right angle
≥30°
Roller brush diameter
660mm
600mm
800mm
800mm
Connection with forklift
Drive-in quick connection
Tires
Double tires
Bristle material
Polyethylene propylene steel wire mix
Drive mode
Forklift power
Independent hydraulic unit
Control mode
Telecontrol
Snow removal roller is mainly composed of automobile connecting frame, rear connecting frame of a snow shovel, rolling brush part, supporting wheel, rolling brush height adjustment mechanism, movable frame, fixed bracket, connecting frame, pendant, hydraulic system, lighting system, etc.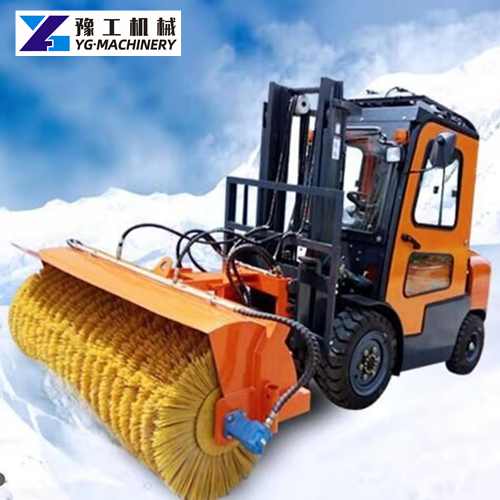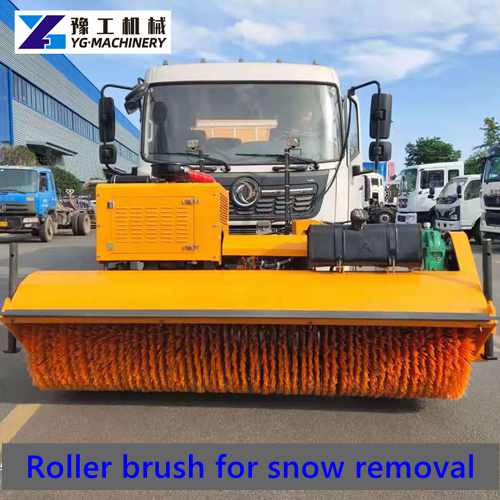 Snow Blower for your home
A Small snow blower is a necessary machine for snow clearing in winter, which is widely used in institutions, schools, parking lots, squares, property communities, gardens, non-motorized vehicle lanes, etc. This small Work-behind snow removal machine plays an irreplaceable role, especially in the sidewalks, sidewalks, square bridges, and other key security parts that large-scale equipment cannot involve. As an essential tool for snow removal in winter, the snowblower can greatly reduce labor intensity, improve work efficiency and ensure travel safety. Click the button to get the Heated Multi-Functional Snow Sweeper price.
Product Model: Q1100C
Maximum working width: 1100mm
Maximum working thickness: 300mm
Roller brush diameter: 500mm
Type of roller brush: nylon wire
Rotation angle: ±15°
Fuel tank capacity: 6.5L
Power: 13HP
Transfer method: Full gearbox transmission
Start method: Manual start/Electric start
Weight: 220kg
Dimensions: 1800*1100*1200mm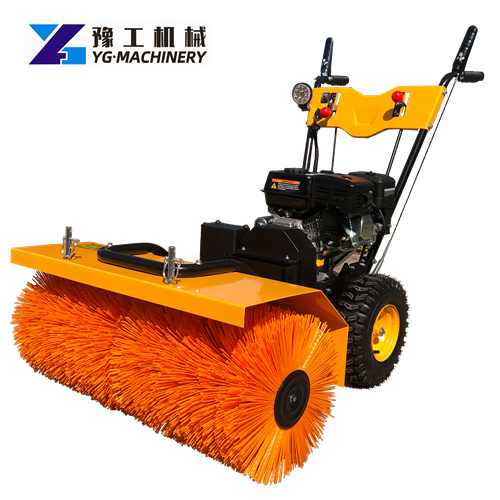 Snow Removal Machine Manufacturers – YG Machinery
YG Machinery can provide types of Snow Removal Equipment for sale: Tractors for Snow, Snow Blowers, Telehandlers for Snow, Trucks for Snow, Skid Steers for Snow, etc. If you are looking for large snow removal equipment, YG Machinery will be your choice not to be missed.  If it is convenient for you, welcome to visit our factory. Click on the message box below to get the professional snow removal equipment price immediately.
Other Products
Our snow removal equipment is exported to Mexico, Singapore, Russia, South Korea, and other countries. In addition, we have other road construction machines for sale, for example, Road line marking machine, Concrete Road Cutting Machine, Road Paver Machine, Self Loading Concrete Mixer Truck, etc. Please feel free to contact us to get more details about the machine.