PE gloves are generally used in a wide range of applications: household cleaning, laboratory testing, mechanical gardening, food, hygiene, and industrial and agricultural protection. It can also be used for hair coloring. Besides, the pe gloves can avoid the inconvenience of washing hands when wearing them during meals. It has the functions of waterproof, anti-oil, anti-bacteria, acid, and alkali resistance. The disposable transparent gloves currently seen in life are all PE gloves. Therefore, investing in PE glove making machines is a profitable project, YG Machinery is a high quality glove making machine supplier, click the message box below to get more quotation information.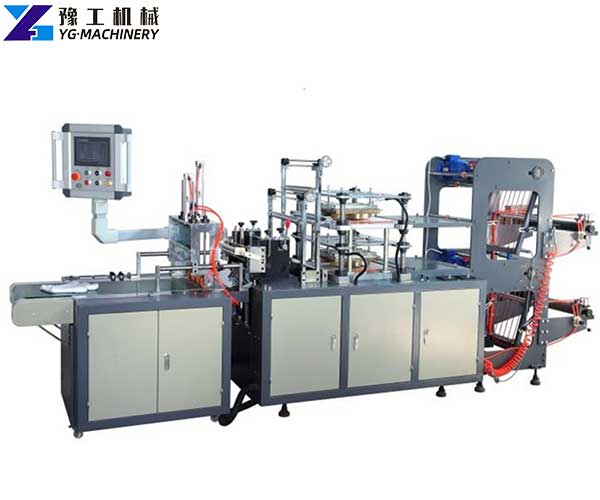 PE Glove Making Machine for Sale
PE glove machines can be divided into two types: fully automatic and semi-automatic. It is suitable for sealing and cutting high-density polyethylene (HDPE) and low-density polyethylene (LDPE) plastic films into gloves. It is an ideal machine for producing film gloves. The disposable PE glove making machine is mainly composed of a film blowing machine, a glove machine, and a scrap plastic recycling granulator. In the production process, the finished product and waste can be manually separated automatically. One machine only needs one person to operate, and the speed can reach more than 150 per minute. It has the advantages of long continuous working time, high output, and low labor.
The machine can also be equipped with film finger sleeves and various special plastic products according to customer needs. The whole machine is controlled by a microcomputer touch screen, the three-phase hybrid motor draws material. The automatic counting can set the number of sheets at will. It can be customized with various shapes of knife molds, which is convenient for loading and unloading. With the advantages of stable product quality, automatic control, easy operation, and maintenance, it is an ideal equipment for mass production of PE, EVA, and CPE film gloves. Choosing Yugong as your pe glove machine manufacturers is an ideal choice.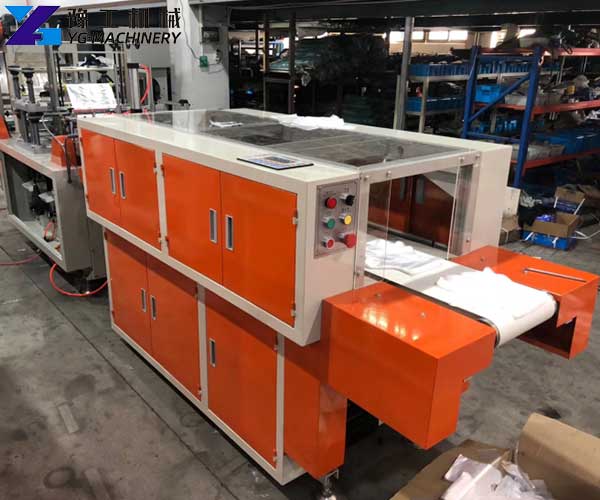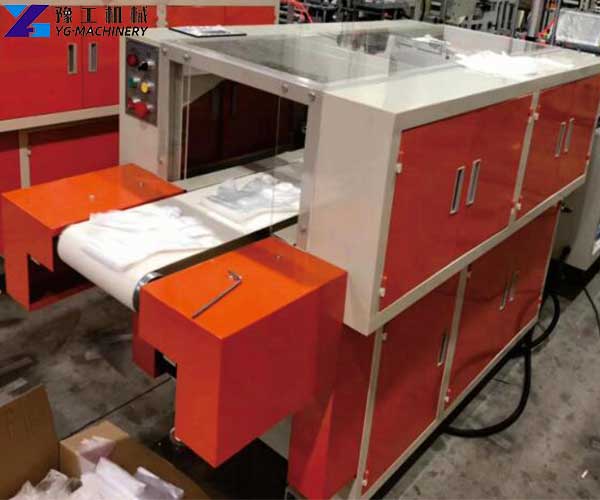 Feature of PE Glove Making Machine
Disposable PE glove making machine can be operated easily by one person, It works at high speed with low noise.
The waste material could automatically segregate from the finished products by manpower.
This machine could last more working time, high output, and low labor.
The machine using microcomputer control can automatically count and the number be set up freely.
The variety of mold could be customized, easy to assemble, and disassemble.
Related: Gloves making process | How to make gloves?
Usages of PE Glove Making Machine:
That equipment design basis on multifunction, according to the customer's different demands which suitable produce glove, shoe cover, apron, sleeve cover, desk cover, and other medical products.
These products could be used in all hotels, hospitals, homes, paint protect, beauty salons, garden working, clear working, and so on.
It is ideal machinery to produce HDPE, LDPE material, the restaurant like need this plastic glove very urgently.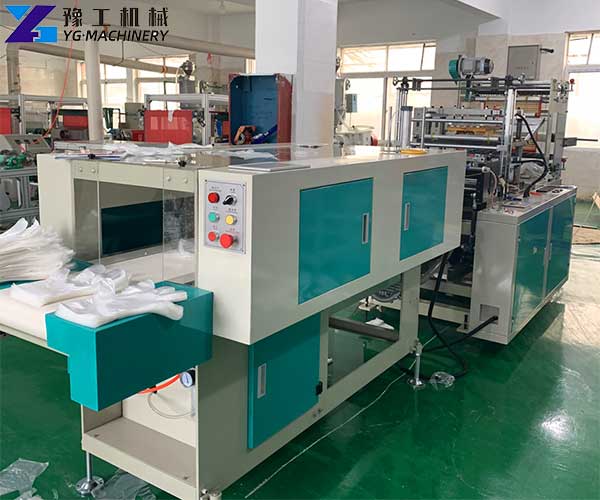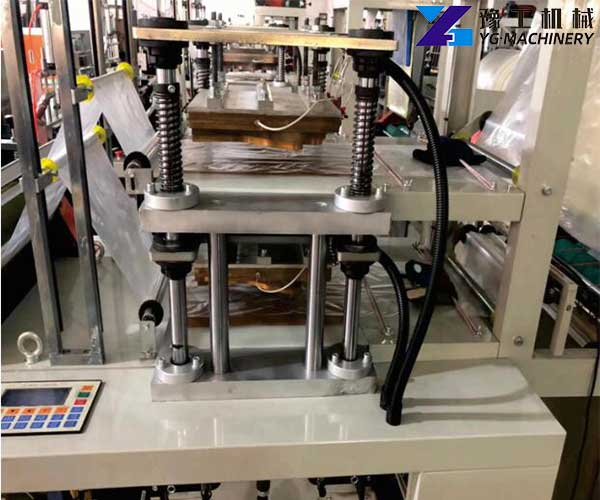 Why Choose PE Gloves?
The use of disposable PE hygiene gloves has become commonplace in our daily lives. The use of gloves is involved in various fields such as diet, beauty, medical treatment, and the chemical industry. The main purpose of its use is to protect itself, resist chemicals, reduce disease transmission, reduce cross-infection, and enhance grip. It is very convenient to use, and because its surface is processed with unevenness, it can prevent adhesion and can be mixed with left and right hands. At present, it has become a widely used product.
In some industries where the frequency of glove replacement is high, it is generally recommended to use disposable PE sanitary gloves, which not only avoids cross-infection but also greatly saves the cost of replacement, such as medical industry, laboratory, food processing industry, etc. Industry. It is a highly regarded disposable PE sanitary glove. No rubber components, no allergies, no adverse reactions. Easy to use, good quality, and cheap price. If you are looking for a plastic glove making machine for sale, please leave your message.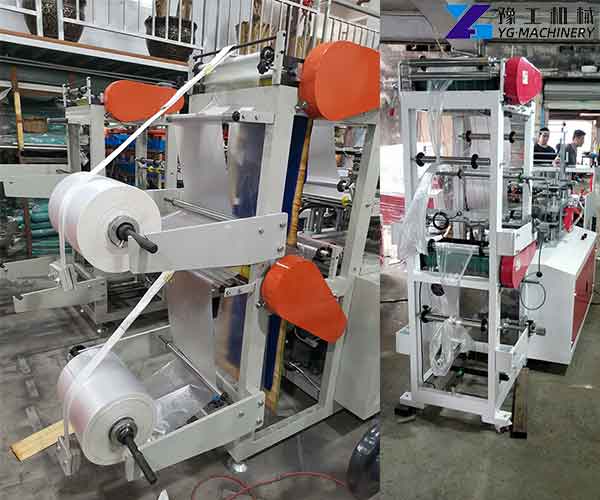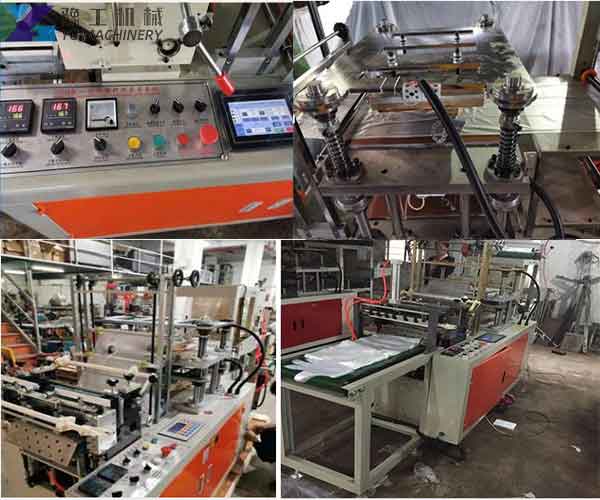 The Difference Between PVC Gloves and PE Gloves:
The characteristics of disposable PVC gloves: the gloves do not contain allergens; the amount of dust is low, and the ion content is low; It has strong chemical resistance and is resistant to certain PH; It has strong tensile strength, puncture resistance, and is not easy to break; Good flexibility and touch, easy to wear and comfortable; With anti-static properties, can be used in a dust-free environment.
Disposable PE glove features: high transparency; loose glove opening, easy and comfortable to wear; Uneven surface or flat surface, bright color, uniform thickness; Lightweight, good feel, low price, non-toxic and harmless, is a general economic protection product. Now contact us to get a cheap PE glove making machine factory price.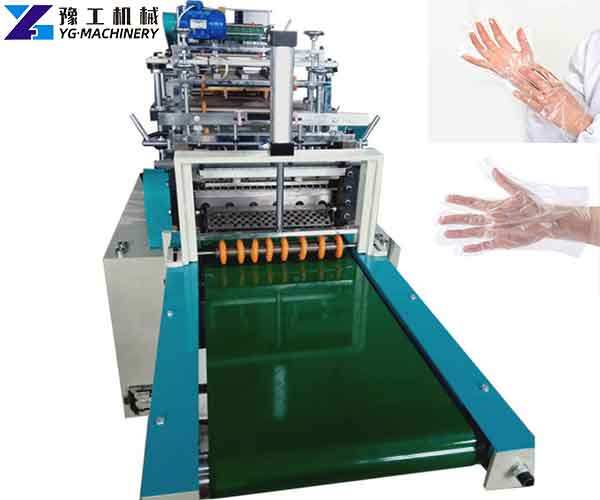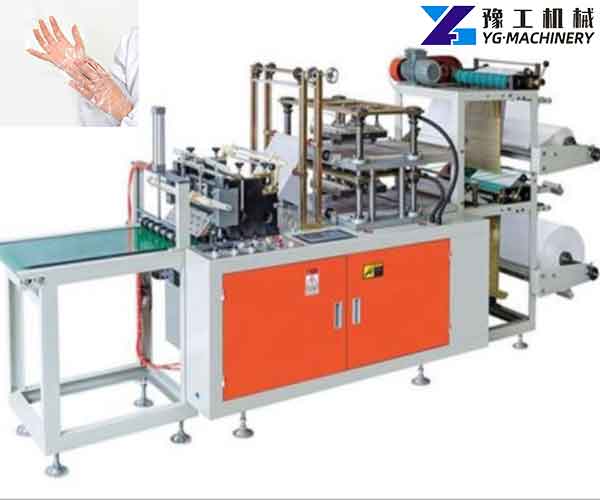 PE Glove Machine Making Manufacturers
PE gloves produced by PE glove machines are widely used in life. At this stage, medical disposable PE gloves are mainly used. Because of its convenience, it has also entered the daily life of the people. The simplicity, price advantage, and environmental protection of PE gloves have played an important role in the life and work of the people.
The development of disposable PE gloves in the future will go to more fields. Therefore, investing in a PE glove production line is a business opportunity that can recover and make money in a short time. Of course, our company also has a nitrile glove machine and latex glove making machine, slitter rewinder machine and wet wipe machine, disinfection door, fog sprayer machine, mask making machine, tissue making machine,  medical oxygen generator, meltblown nonwoven, meltblown machine to choose from. Contact us now for more information and a quotation about the glove manufacturing machine.