A wheel loader for sale is an important machine for road construction projects. It has many advantages, such as reducing labor costs, accelerating the speed of project construction, and improving project quality. Do you want to buy a wheel loader? Please contact us to get a free quote here.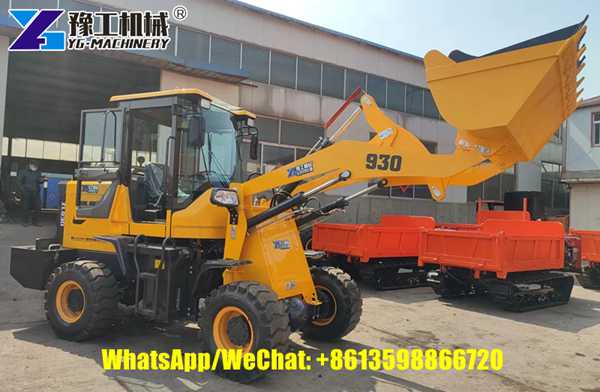 Wheel Loader For Sale
YG Wheel Loader is a kind of shovel transport machinery that is widely used in roads, railways, ports, docks, coal, mines, water conservancy, national defense, and other urban construction projects. The main function of the wheel loader is to carry out shovel loading and short-distance transportation of loose materials.
Parameters
Model:

YG-928J-3.2 wheel loader
Warranty of core components: 1 Year

Core Components:

PLC, Engine, Motor, Gearbox
Rated load capacity: 1200 kg
Brand: YUGONG
Engine: Yunnei 490 turbo charger
Power: 36-90KW

Bucket capacity:

0.6 m3(1800*780*430mm)
Bucket: 1.8-2.2m
Operating weight: 3300 KGS
Uploading height: 3.2-3.5m
Tyre model: 20.5-16 inch
Operating speed: 8-speed (F4+R4)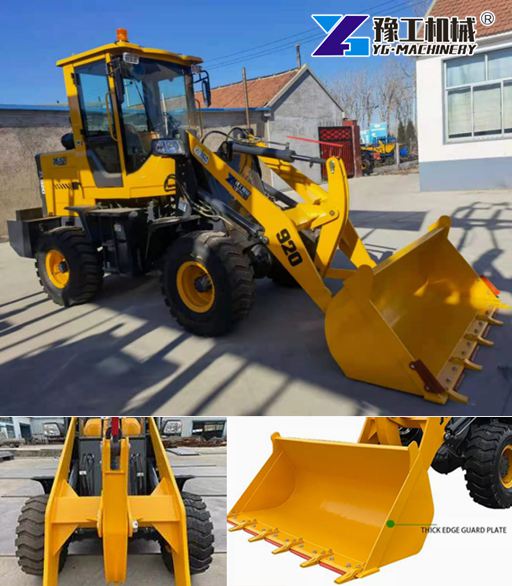 What YG Wheel Loader can be used for?
Wheel loaders are suitable for the following tasks:
It is used for various operations such as loading, pushing and dumping, lifting and pulling in open-pit mine development and stripping railway foundation building and road paving, and other engineering constructions.
In small and medium-sized open-pit mines, it can replace excavators and automobiles as the main mining, loading, and transportation equipment of the mine; it can be operated in conjunction with automobiles, and can also be used to load ore rocks to the crushing station.
In some large-scale open-pit mines, cooperate with excavators to carry out mining and other auxiliary operations under complex conditions (such as sorting mining, the end of the working face, explosive pile dispersion, digging trenches, etc.).
It can be used in the mining, loading, and transportation joint operations on the working face with a large slope to complete the difficult mining work.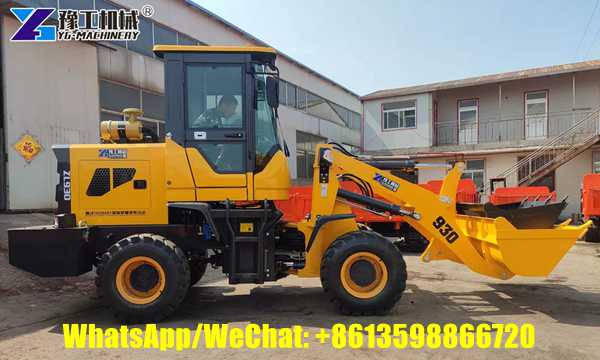 Do you want to buy a road roller machine? Click here!
Features of wheel loader for sale
The tire-type front wheel loader for sale has fast walking speed, short working cycle time, and high loading efficiency;
Good maneuverability, easy operation;
Multiple functions: If you equip it with an engineering mixing bucket, it makes the concrete operation simple and efficient. It can shovel and stir.
The main auxiliary equipment: bucket, grab head, holding grab, bucket fork, rotating grab, snow sweeping head, marble tow fork
Ths wheel loader for sale can be used as two busy ends or a telescopic arm.
It is widely praised by customers at home and abroad.
YG 3-ton Wheel Loader for sale is manufactured with world-class processing equipment and plug-in components. The connection is firm, well-sealed, and corrosion-resistant, ensuring a stable power supply for the entire vehicle's electrical appliances. It uses a hydraulic system. The breakout force of the bucket can reach 102kN. The cab can be equipped with an air conditioner. Click here to get the wheel loader price.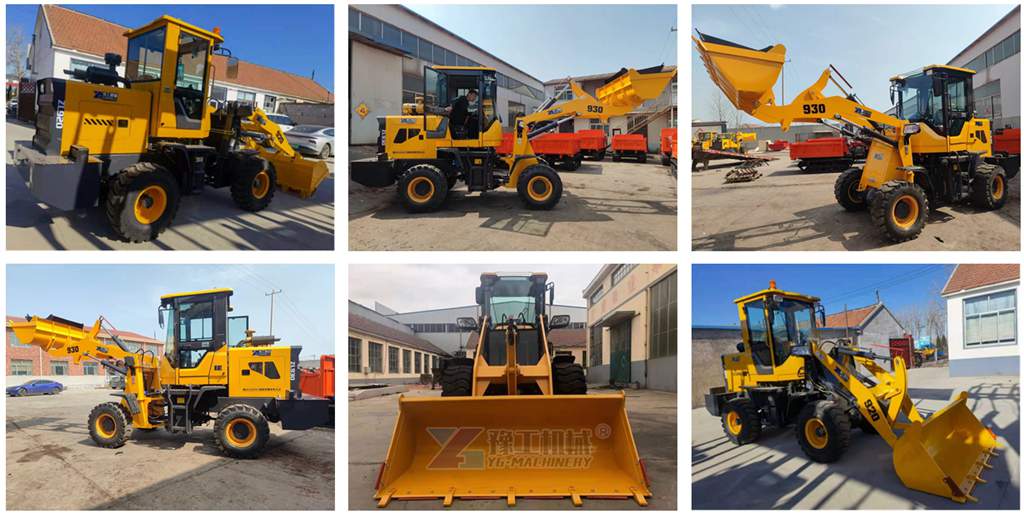 Alternative to Cat/Volvo Wheel Loader – YG Machinery
We all know the brand will add additional value to the machines. For example, a wheel loader of the same quality,  if you buy from CAT or Volvo brand, the price will be very high. If you buy from YG Machinery, you will save money. YG Machinery is a machine manufacturer in China, with more than 18 years of experience. Our loaders are exported to many countries and regions, such as Russia, Malaysia, Kazakhstan, Zambia, Canada, Bangladesh, etc. Are you looking for a high quality wheel loader at good price? Please leave your messages here.