A customer from Senegal buys the XY-3 Borehole Drilling Machine, Water detector equipment, and an XYX-200 from us. Contact us to get the hydraulic core drilling machine price now.
XY-3 Series Drilling Rig For Sale in Senegal
XY-3 series drilling rig is a medium-depth core drilling machine, which is a spindle core drilling machine, mainly used for diamond drilling, and can meet the needs of various drilling processes. It can be matched with the corresponding electric motor or diesel engine, with a simple structure, convenient disassembly, and convenient operation.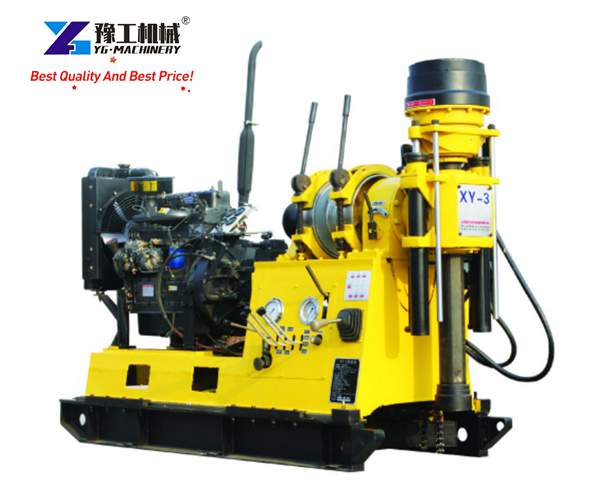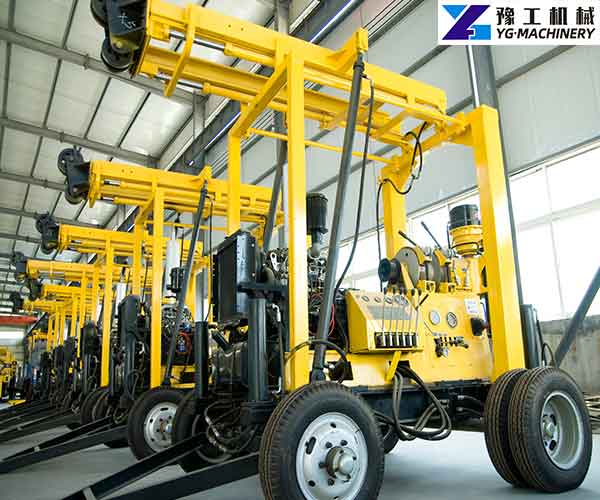 Technical Parameters
Please check the machine's technical parameters below:
Model
XY-3
Power
39 KW
Drilling depth
600 meters
Drilling hole diameter
75-325

mm

Drilling Pipe
75mm dia.
Drilling angle
90°-75°
Spindle speed
32-1057r/min
Spindle
600mm
Single rope lifting force
3000kg
Single rope lifting speed
0.3-1.9m/s
Wire rope diameter
Φ12.5mm
Wire rope capacity
65m
Rig Rated load
18t (optional)
Effective height
11m
Dimension
2. 6*0.9*1.75m
Weight
1800kg
Click the button below to get the borehole drilling machine price.
XY-3 Borehole Drilling Machine Main Uses and Features
The XY-3 borehole drilling rig machine is a new type of core drilling rig developed to meet the needs of various drilling processes with diamond drilling as the main body. It can also be used in engineering geological exploration, hydrology, water wells and large-diameter engineering construction. The borehole drilling machine is a vertical shaft type, which can be powered by an electric motor or a diesel engine. It has the following characteristics:
Large output torque, high strength, strong drilling capacity, wide application range, simple structure, easy operation and convenient maintenance.
Wide rotation speed range, multiple speed gears, and reasonable distribution, which can better meet the drilling hole diameter matching needs of various high-efficiency drilling processes such as diamond rope coring, impact rotation, directional drilling, reverse circulation continuous coring (sample), etc. , the drilling process has strong adaptability.
It adopts connecting rod-enhancing spring clamping and hydraulically releasing normally-closed hydraulic chuck, which has a novel structure and good compensation. Carbide-welded slip structure has a large clamping force, long service life, and stable and reliable operation.
Select high-quality general components such as brand automobile gearboxes, clutches, universal drive shafts, etc., with long service life, easy replacement, and high working reliability.
It can realize the monitoring and alarm of parameters such as torque, weight on bit, pump volume, pump pressure, and speed (configured according to user requirements), effectively preventing and reducing accidents in the hole.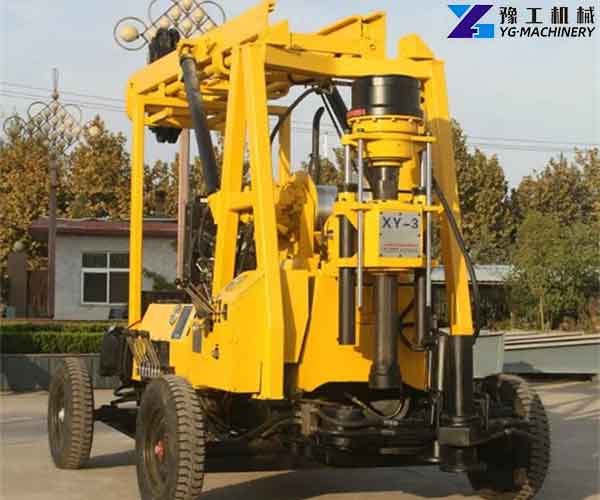 Drilling Rig Manufacturer and Supplier – YG Machinery
Located in Zhengzhou, Henan Yugong Machinery is a borehole drilling machine manufacturer and supplier in China. We provide many types of drilling rigs, such as Down the Hole Drilling, Horizontal directional drilling machine, Core Drilling Rig, Small Water Well Drilling Rigs for Sale, Concrete Core Drills, etc.
Our hot sale model mainly includes XY-100, XY-100A, XY-150, XY-200, XY-300, HZ-130Y, HZ-130YY, HZ-180YY, HZ-200YY, HZ-200GT, XY-3, XY-3B, XY-44A, XY-8, XY-44MP, XY-8MP, HZ-130T all-aluminum alloy drilling rig, XY-3T all-aluminum alloy drilling rig, XYX-200/180/130 three-wheel Walking drilling rig, XYX-200/180/130 four-wheel walking drilling rig, XYX-3 six-wheel walking drilling rig, XYD-200/180/130 crawler drilling rig, XYC-200 truck-mounted drilling rig, XYC-3 truck-mounted drilling rig, XY-8B intelligent drilling platform , MDL-150 crawler anchoring drilling rig, crawler static penetration vehicle and other hydrology, geology, exploration, hydraulic, water well, core drilling rig.
Because of the good quality and high reputation, this series of borehole drilling machine have been sold to more than 20 provinces and cities across the country and countries in Southeast Asia and Africa.If you are looking for a drilling machine, please leave your messages here or contact us online via WhatsApp at +8613598866720.