July 8th. Our website received a message about inquiries about PE glove making machines from Italy. He said he was looking for a manufacturer of disposable glove machines. He wants to establish a PE glove making machines factory in Italy. Our sales manager Adele Xu understands the needs of customers and sends video information, photos, and quotations to customers.
In addition, customers inquired about the delivery cycle and transportation costs, etc. The question of details. The customer finally decided to buy a PE glove making machine from YG Machinery. We assure our customers that the goods will be shipped within one week of the delivery of the deposit, and the final customer chooses YG Machinery. If you are looking for an automatic disposable plastic glove making machine for sale, please leave your message.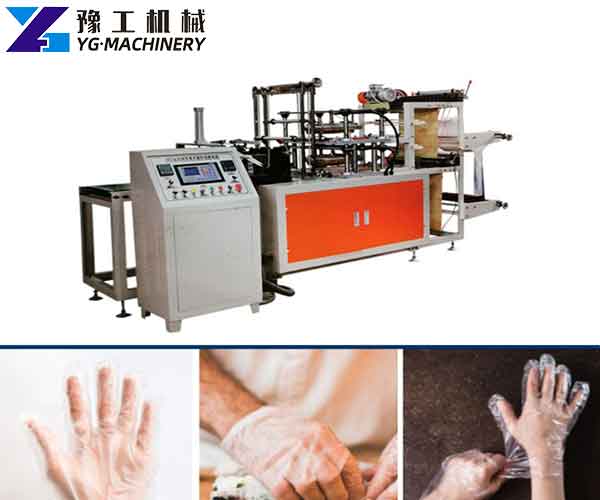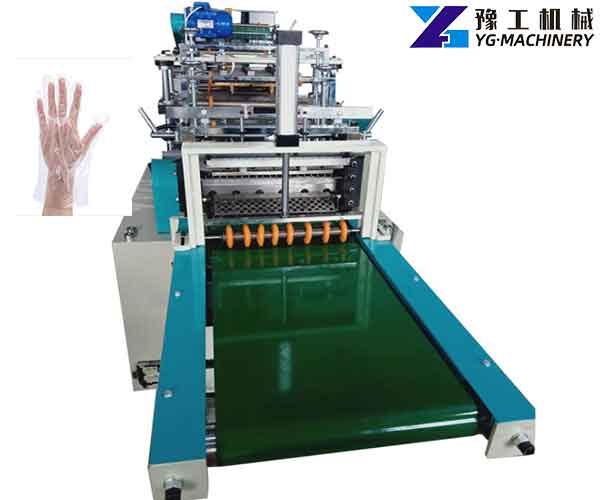 Parameter of PE Glove Making Machine:
Product name
Automatic /Semi-automatic PE glove making machine
Model
YG-400A
Glove length
200-400mm
Glove width
240-300mm
Film thickness
0.008-0.2mm
Production speed
400pcs/min
Motor power
1.1kw
Discharge motor
(frequency conversion analog speed regulation)
0.55kw*2
Power voltage
220v 50hz
Machine size
3000*1100*1740mm
Machine weight
1100kg
PE Glove Making Machine for Sale
The disposable film glove making machine is successfully developed by YG Machinery after years of experience in producing high and low pressure PE glove making machines. It replaces the original electric heating wire type earthen equipment. It has stable product quality, automatic control, easy operation, and maintenance. Advantages, it is a piece of ideal equipment for mass production of PE, EVA, CPE film gloves. Now contact us to get a cheap PE glove making machines factory price.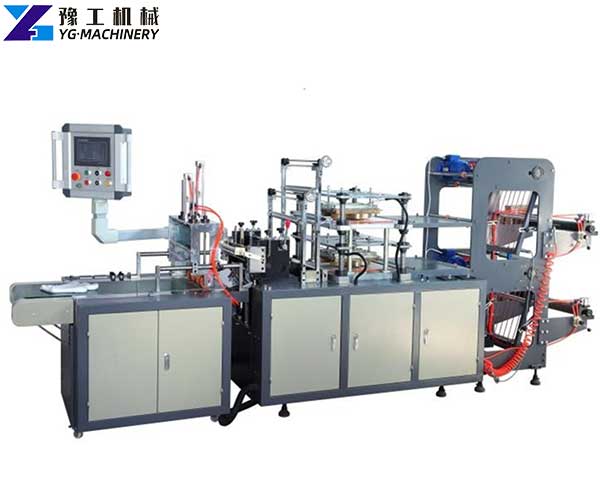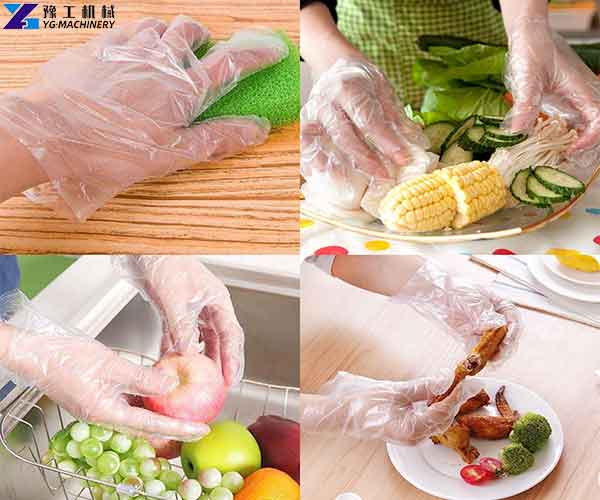 Why do Customers Choose YG as Their Partner?
The customer decided to cooperate with us on the order of the PE glove making machines. There is no doubt that the customer also consulted other suppliers. However, through comparison and discussion, finally chose YG Machinery.
First of all, YG is a manufacturer of glove production lines, no third party will not increase the price in the middle. So it is very advantageous in terms of price.
Secondly, we have the research and development department of the glove machine and can guide customers in the installation and use, and can be changed to a state suitable for local use according to customer needs, and there will be no after-sales problems.
Finally, our delivery time is guaranteed and very short. Normally, we will ship the goods within 20 days after receiving the deposit.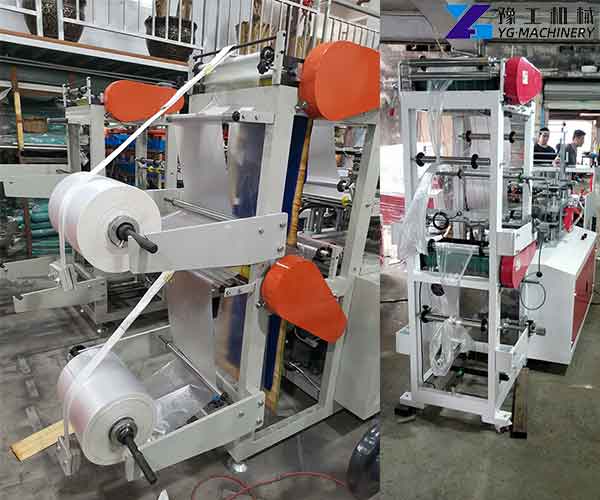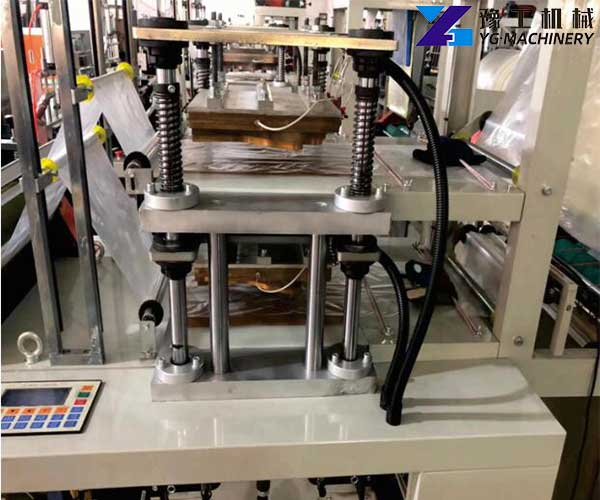 YG Glove Making Machine Manufacturer
Our automatic glove making machines include a nitrile glove making machine, latex glove making machine, and PE glove making machine, glove knitting machine. Which glove machine do you need? We can all help you. As a professional glove making machine manufacturer, you will surely get high-quality and cheap disposable plastic glove making machines from us. In addition, we can also provide you with a thread-knitting glove machine, which can be used with a dipping machine to become a labor protection glove, which can protect your hands.
In addition, We also have mask making machines, meltblown machines, meltblown nonwoven, tissue making machines,  packaging machines for sale, wet wipe machines, fog sprayer machines, disinfection doors, professional backpack sprayer, disinfection robot, and other prevention equipment.