Introduction:What is a rubber boots making machine? How it works? Read this article to learn more about the rain boots production line.
Rubber boots are useful when it rains. So rubber boots making machine will help you to make money, especially for the region where it rains often. How to make rubber boots shoes? In this article, you can learn more about the equipment about the rain boots. Here we go.
Rubber Boots Production Line
The whole rubber boots production line is composed of many types of equipment: Rainboots injection molding machine, Raw material Mixer, Color mixing machine, Crusher, Air compressor, Cool system.
Rubber Boots Making Machine
The rain boots have a wide application. Such as Fire protection, engineering sites, food processing plants, dust-free workshops, sanitation workers, cleaners, etc. Actually, to make the rain boots, you need a machine called PVC Injection Molding Machine. This machine is suitable for producing plastic shoes. For instance, waterproof rain boots. The rubber boots making machine can produce high-quality rain boots.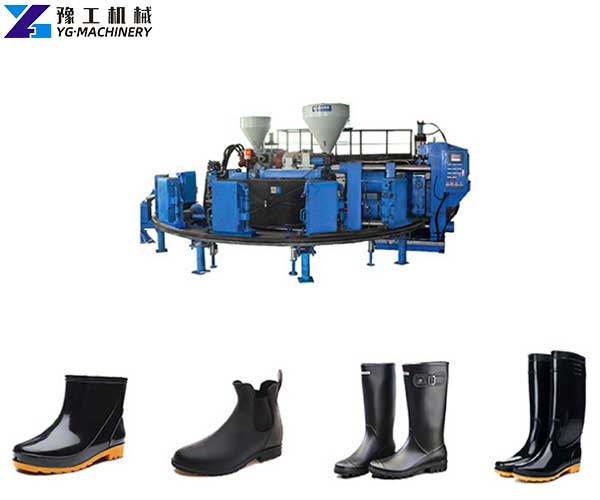 Parameters of PVC Injection Molding Machine
| | | |
| --- | --- | --- |
| Model | YG-PX | YG-SX |
| Raw Material | PVC | PVC |
| Motor | 3phase asynchronous motor | AC permanent magnet servo motor |
| Motor Power | 22&11kw | 15&8kw |
| Electric Heat | 9&8kw | 9&8kw |
| Disk Diameter | 4.2m | 4.2m |
| Stations | 10 | 10 |
| Machine Size(L*W*H) | 5.1×4.2×2.6m | 5.1×4.2×2.6m |
| Screw Diameter | 85&55mm | 85&55mm |
| Injection Volume | 1077&356g | 1077&356g |
| Mold Size | 680x250x500mm | 680x250x500mm |
| Clamping Force | 300&60tons | 300&60tons |
| Output | 80 pairs/h | 80 pairs/h |
| Weight | 17T | 17T |
Structure of the rubber boots making machine production line:
Rain boots injection molding machine: rain boots molding;
Mixer: heat and mix raw materials;
Color mixing machine: stir and mix toner;
Crusher: recycling waste products;
Air compressor: supply air to the production line;
Cooling water tower, water pump: provide circulating cooling water to the production line.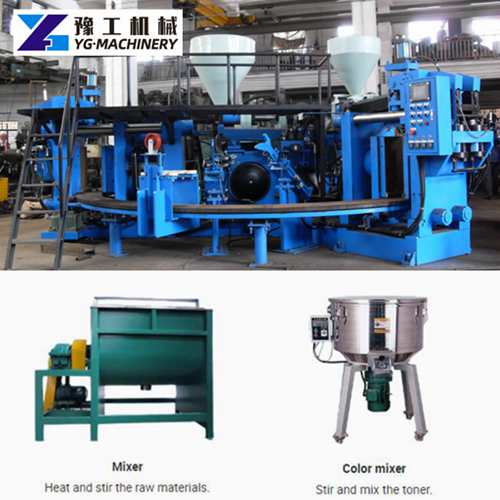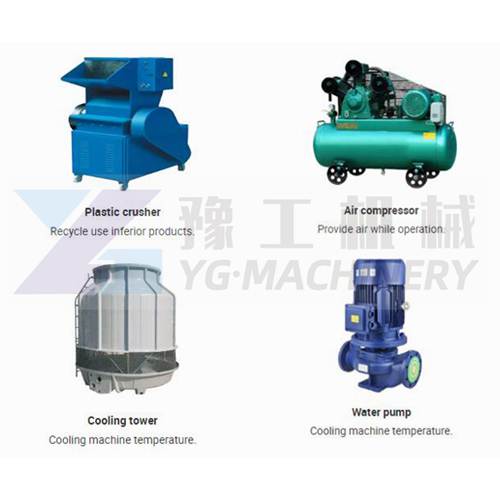 Features of PVC rubber boots making machine
Suitable for the production of multi-color single-density or multi-color dual-density PU rain boots
The toggle-type mold opening and closing mechanism have been optimized to make the clamping force larger and the mold opening and closing more stable.
Can produce rain boots with special needs such as anti-smashing, anti-puncture, anti-static, etc.
With a good exhaust structure, the production of rain boots has higher output and high quality
High wear-resistant and high-precision metering pump with advanced automatic control makes the metering accurate and reliable
High-speed and low-noise mixing unit ensures the best mixing effect, making rain boots lighter and more flexible
Excellent thermal insulation and pressure-resistant storage tanks effectively ensure the stability of the PU circulation system
The multi-color independent color matching unit not only makes the color of the sole more uniform, but also can produce multi-color soles at the same time
Rain boots washing machine
The rain boots cleaner machine has the advantages of reasonable design and structure. The friction is small, so it is energy-saving and efficient. The cleaning motor power is only 300W. The whole equipment is made of 304 Stainless steel. Durable and sturdy. The soles and uppers of the boots are thoroughly cleaned.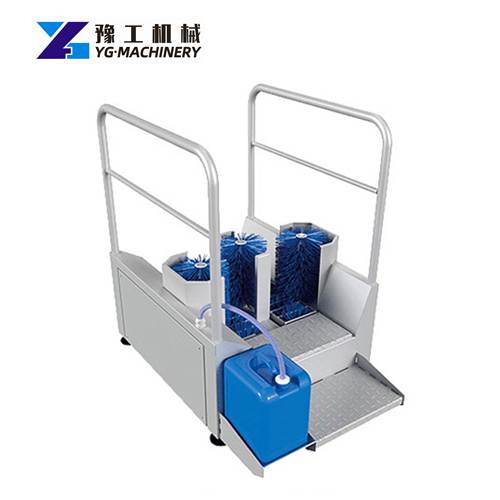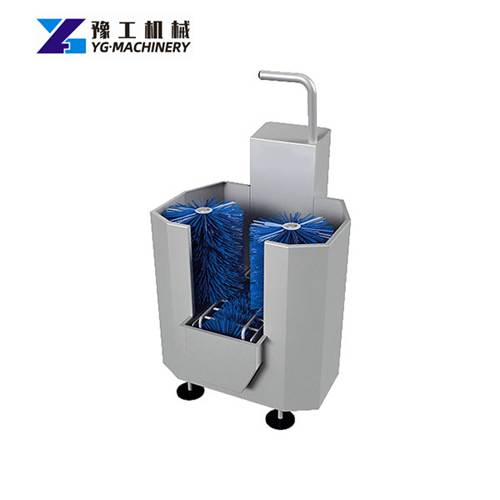 Rainboot dryer
The rainboot dryer is made of high-quality stainless steel. It has its own high-speed fan and constant temperature heating module, which can quickly dry, disinfect and deodorize the interior of work shoes, labor insurance shoes, and boots (rain boots, water shoes, rubber boots, long boots, and rain boots).
In addition, this machine has the function of Ozone disinfection, which can effectively kill fungi and prevent the growth of bacteria. The shoes and boots can be preheated in advance, making them more comfortable for users to wear in winter.
The shoe drying and sterilizing machine can be widely used in the storage, drying, disinfection, and deodorization of shoes and boots in the locker room. The single-sided and multi-layer design has a more compact structure, which is very suitable for fast drying and disinfection of shoes and boots in food processing factories, mines, chemical factories, electronic factories, livestock farms, dairy processing enterprises, hospitals, ski resorts, and other places.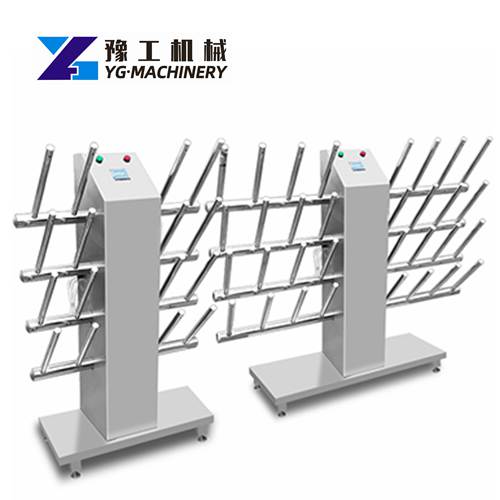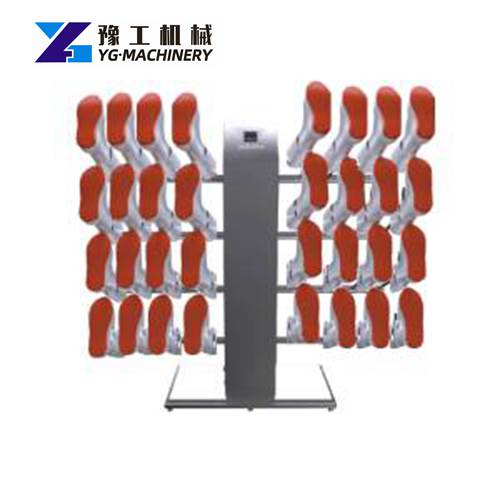 Rainboots Equipment Manufacturer
Henan Yugong Machinery has more than 16 years of experience as a machine manufacturer. Our PVC injection molding machines(rubber boots making machine) have been sold to many countries, such as Italy, Egypt. Besides the shoe machine for sale, we provide also the Umbrella Making Machine, Glove Knitting Machine, Paper cup making machine, etc. If you have any needs, please contact us to get more details. We are always here to help.