Affected by the epidemic, the demand for disposable gloves continues to be strong, but the global production capacity of disposable protective gloves cannot be increased significantly in the short term. Our company focuses on the market and actively devotes itself to the design, development, processing, and manufacturing of glove production lines. The nitrile glove machine adopts advanced glove production process layout and production technology, with reasonable equipment structure and a high degree of automation. It is suitable for a variety of formulations and can produce nitrile and PVC gloves. The product is stable and bright in color and has a high product qualification rate.
In addition, YG can provide you with latex gloves making machine, medical nitrile gloves machine, glove knitting machine, and PE glove making machine, meltblown machine, medical oxygen concentrator, meltblown nonwoven, wet wipe machine, mask making machine, disinfection door, disinfection robot. Wants more quotation information, please contact us immediately.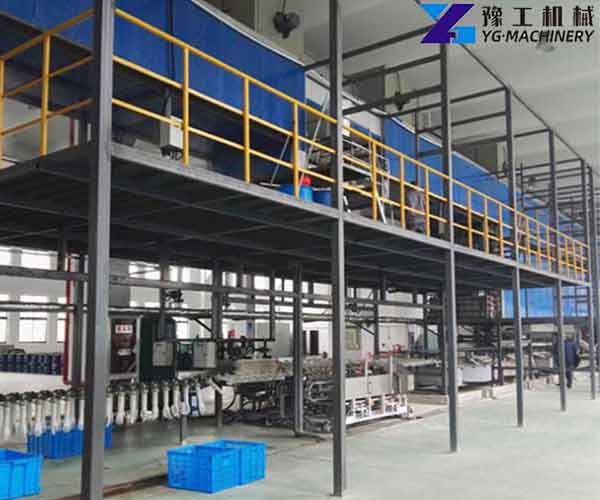 Nitrile Glove Machine for Sale
YG nitrile gloves making machine adopts the current more advanced glove production technology layout and production technology, and the product qualification rate reaches more than 98%, adopts continuous production method and direct dipping method, uniform film formation, bright color, various models, and specifications.
The nitrile gloves machine length is 30 meters, 60 meters, 80 Various specifications such as 100 meters, the high degree of automation, large output, configurable automatic demoulding, and the length of the nitrile gloves machine can be designed and installed according to the customer's production site. For more information about the nitrile gloves machine, you can click the inquiry box and leave your contact information. I will answer your questions in time.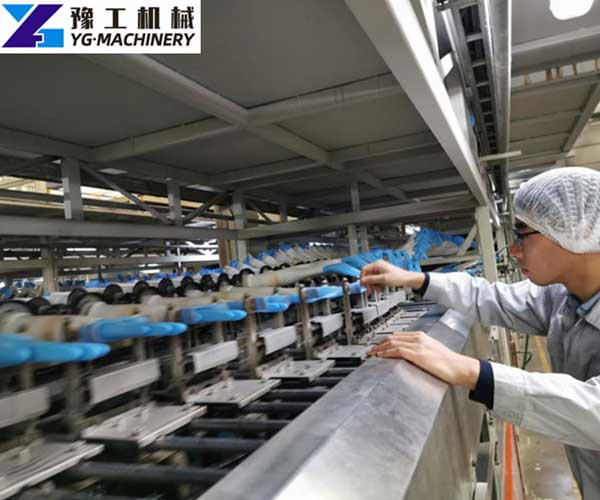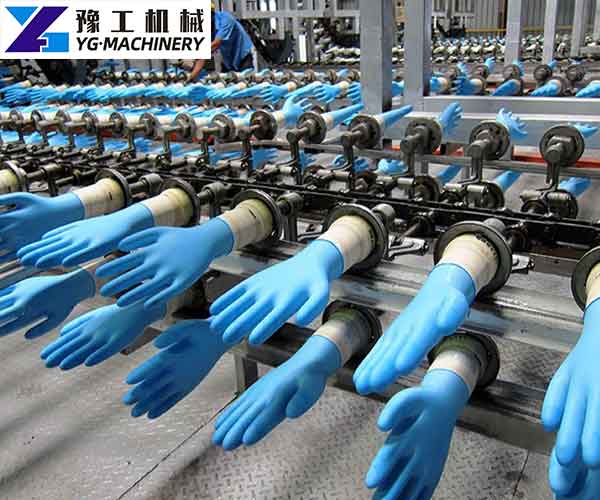 Why Choose YG Nitrile Gloves Machine?
Nitrile gloves, in addition to the characteristics of latex gloves, and to improve the shortcomings of latex gloves, first of all, can withstand the corrosion of animal fats and oils, and will not produce allergies. It is acid-proof, alkali-proof, oil-proof, non-toxic, harmless, and tasteless. The nitrile gloves are made of synthetic nitrile material and do not contain proteins in latex that are likely to cause human allergic reactions. The selected formula technology is advanced and the feel is soft. Comfortable and non-slip, flexible operation. Contact us to get nitrile gloves production line price right now.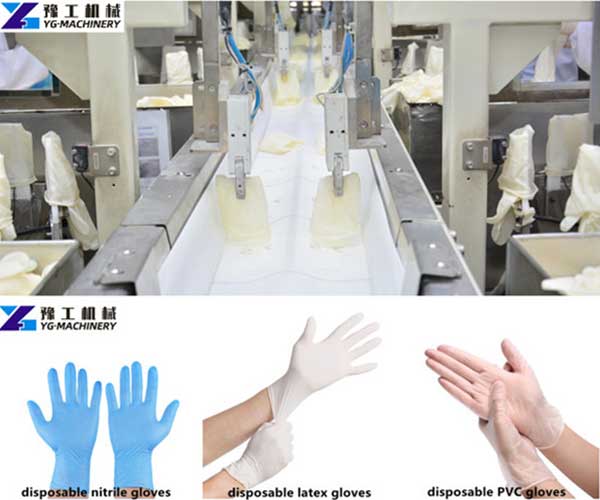 What are the Advantages of Nitrile Gloves?
Outstanding chemical resistance, protection against certain acids and alkalis, and good chemical protection against corrosive substances such as solvents and petroleum.
Good physical properties, good tear resistance, puncture resistance, and friction resistance.
Comfortable style, the glove machine designed according to ergonomics makes it comfortable to wear and facilitates blood circulation.
Does not contain protein, amino compounds, and other harmful substances rarely produce allergies.
Degradation time is short, easy to handle, and environmentally friendly.
Silicone-free components, with certain antistatic properties, suitable for the electronics industry.
Low surface chemical residues, low ion content, and small particle content, suitable for a strict clean room environment.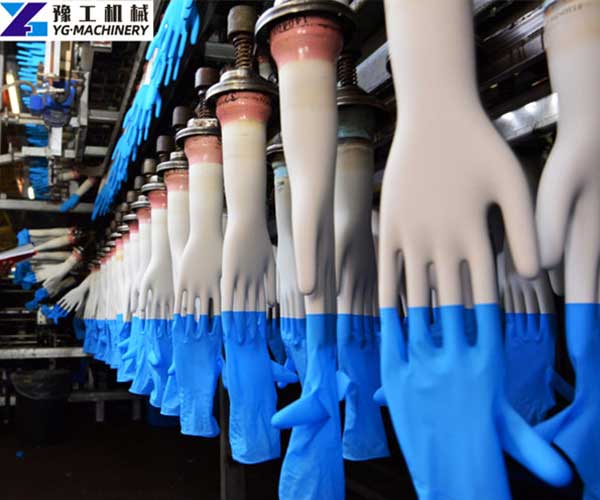 Features of Nitrile Gloves Machine:
Using the most advanced glove production technology layout and production technology, the product qualification rate is over 98%, and the protein content is less than 120 micrograms/g;
TPU coating technology;
Imported surface active agent coagulant, film formation is more uniform, and powder-free demoulding;
The introduction of foreign advanced transmission main chain structure, the chain running resistance is small, and the production runs smoothly at high speed;
The main motor is dragged, which solves the problems of multiple dragging, difficult synchronization, multiple failure points, and difficult maintenance;
Vertical hot air circulation is used in the drying oven, which saves energy consumption by nearly 20% compared with other forms of hot air circulation;
Six-roller long-hair brushing technology for mold finger cleaning;
Mold orientation and on-machine coding technology;
Multiple specifications are produced on the same machine, curling is automatically adjusted, PU curling roller, long service life;
Models with different lengths, heights, and costs can be designed according to customer needs.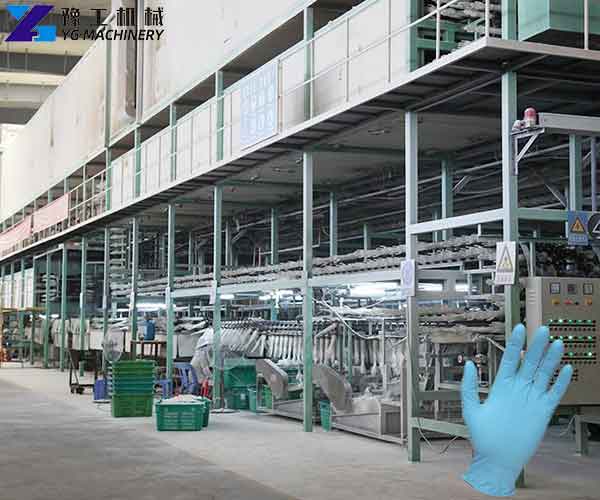 YG Nitrile Glove Manufacturing Machine
Nitrile gloves peeling machine working methods and features run synchronously with the production line, no need to be equipped with a motor, stable operation, and low noise. By assembling the hand mold, blowing and flanging, the manipulator opens, the manipulator moves outward and removes the gloves, and the production of the gloves can be completed immediately. The demoulding speed is fast, there are few operators, the production cost is low, the product quality is good, the yield is high, and it can completely replace the manual operation.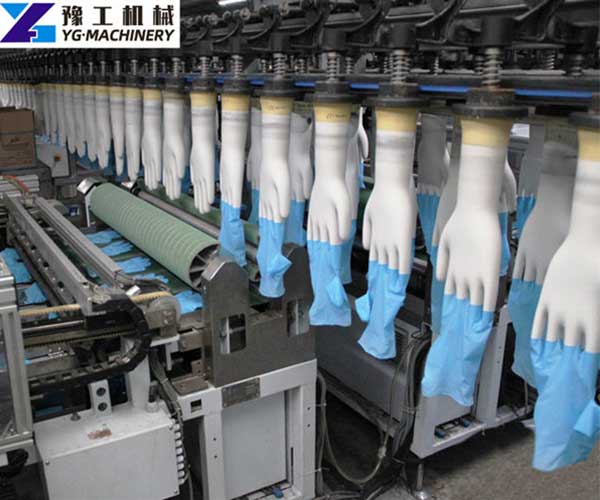 YG-Nitrile Hand Mould Machine
In the mass production of gloves, the glove mold is inseparable from the production equipment. The structure of the hand mold determines the level of gloves production cost, whether the technology is reliable, and whether it meets the requirements of industrial-scale production.
A seat plate for the hand mold holder of the nitrile gloves machine is provided. By fixing two lower nylon plates and an upper nylon plate made of nylon material on the upper and lower sides of the stainless steel plate, the reasonable use of the stainless steel disc itself has certain characteristics of wear resistance, and at the same time, it also uses the advantages of certain hardness and strength to ensure the service life of the stainless steel disc, and the clever use of the characteristics of nylon material with lightweight and low cost, smooth to achieve the goal of improving the high efficiency and smooth production.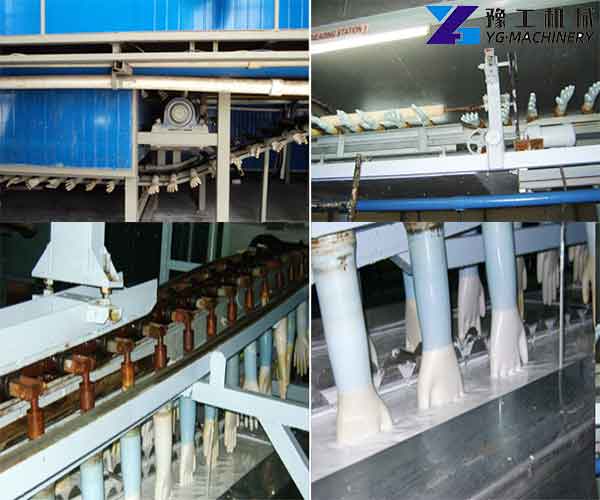 Features of YG-Nitrile Glove Packaging Machine
Positioning stop function, no sticking of the knife, no waste of film.
Fault self-diagnosis function, the fault display is clear at a glance.
Temperature-independent PID control, better suitable for various packaging materials.
The transmission system is simple, the work is more reliable, and the maintenance is more convenient.
All control is realized by software, which is convenient for function adjustment and technical upgrades.
Using electronic display touch screen control, man-machine interface, the parameter setting is convenient and fast.
High-sensitivity photoelectric eye color mark tracking digitally inputs the sealing and cutting position to make the sealing and cutting position more accurate.
Dual-frequency converter control, the bag length can be set and cut immediately, no need to adjust the empty walking, one step in place, saving time and film.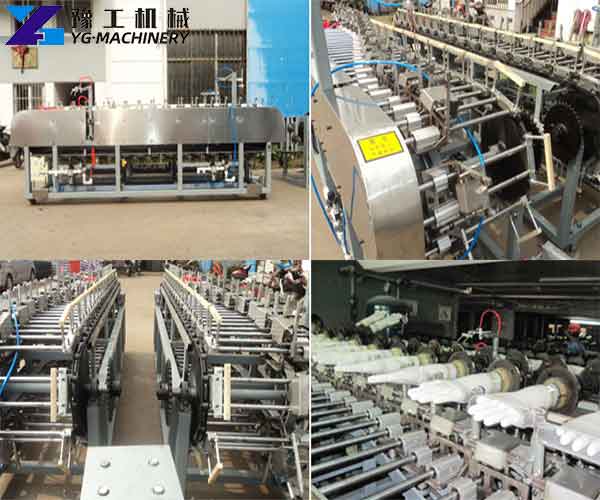 Nitrile Gloves Machine Manufacturer
Nitrile gloves are mainly processed from nitrile rubber and are divided into two categories: powdered and powder-free. It is an indispensable hand protection product used in industry, medicine, hygiene, beauty salon, and food processing to prevent cross-infection. so investing in the nitrile gloves production line is a good investment. the fully automatic nitrile gloves machine is a business opportunity that can be recovered and make money in a short time. Contact us now to learn more about the disposable nitrile gloves machine price.
Related Products
Due to the outbreak of the epidemic, YG Machinery has a stock of a variety of epidemic prevention equipment. For example: disinfection channel, disinfection robot, fog sprayer machine, fog cannon machine, fogging sanitizer machine, electrostatic backpack sprayer, air disinfection machine, wet wipe machine, industrial oxygen generator, meltblown nonwoven. For more information about the price and details of epidemic prevention equipment, please click the message below box or add WhatsApp+8613598866720 for consultation.