A curb and gutter machine is a piece of special equipment for building road curbs, shoulders, side trenches, and intermediate isolation belts. It is widely used in the molding of high-grade highways, county-level highways, and municipal road curbs. As a new multifunctional curbing machine, it can be used for a variety of curbs, roadside stones, U-shaped sinks, raised water-blocking belts, and other curbs. If you are looking for a curb and gutter machine for sale, please leave a message.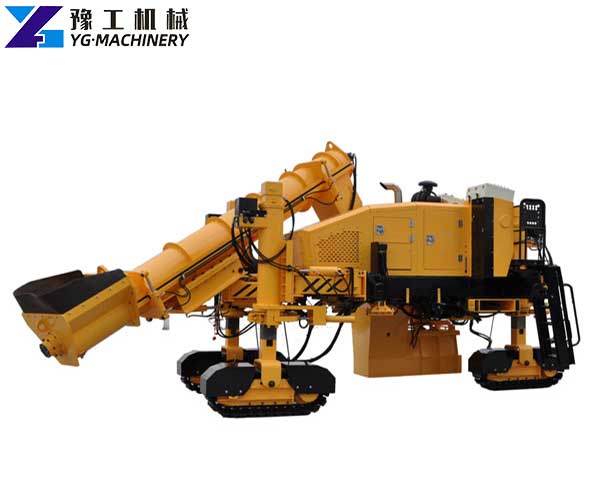 Parameter of Curbing Equipment:
| | | | |
| --- | --- | --- | --- |
| Model | YG-41 | | |
| Type | Diesel engine, water-cooled, four cylinders | Hydraulic Vibrator Bar Connector | 4 |
| Power | 97kw/2200rpm | Basic Width | 600mm |
| Oil Capacity | 9L | Maximum Width | 1600mm |
| Driving Mode | Crawler | The Depth of the Leveling | 150mm |
| Driving Pattern | Hydraulic Drive | Including Tool Diameter | 500mm |
| Steering Modes | Synergy/yaw/front wheel/rear wheel/auto | Maximum Lift | 760mm |
| Running Speed | 0-30m/min | Hydraulic Height Regulation | 400mm |
| Working Speed | 0-15m/min | Mechanically Adjusted Height | 360mm |
| Lateral Adjustment of die | 1000mm | Lateral Expansion | 1280mm |
| Mold Height Adjustment | 400mm | Hydraulic Height Control | 980mm |
| Maximum Die Height | 1300mm | Mechanical Height Control | 300mm |
| Maximum Mold Width | 1500mm | Basic Machine with Feeding Screw | 6975*2500*3420mm |
Features of Curb and Gutter Machine:
High efficiency, beautiful appearance, low cost, and high quality.
The formed curb has high impact strength and stability.
The hydraulic vibrating bar has a high vibration frequency and large vibration pressure.
The machine is easy to operate and can adapt to various construction requirements.
It is equipped with a high-pressure cleaning pump, which can clean the machine at any time.

Concrete Curbing Machine
Parameter of Concrete Curb Machine:
| | | | |
| --- | --- | --- | --- |
| Model | YG-31 | Automatic Control | High-precision sensors are used for steering, longitudinal and transverse slopes |
| Type | A gasoline engine, double cylinder | Excitation Force | 11KN |
| Power | 20HP/3600rpm | Control Mode | Manual/automatic |
| Fuel Tank Capacity | 60L | Vibrational Frequency | Adjustable frequency |
| Lubricating Oil Quantity | 1.5L | Power | hydraulic motor |
| Fuel Consumption | 313g/Kwh | Theoretical Flow | 20L/min |
| Drive | Cycloid hydraulic motor | The Theory of Hydraulic | 7MPa |
| Vehicle Wheel |  solid tire | Paving Speed | 0-15m/min |
| Speed | 0-70m/min | Curb Size | wide*high 80cm*50cm |
| Vibrating Spear | Hydraulic vibrator | Boundary Dimension | 2660*1970*1450mm |
| Amplitude | 1.5mm | Weight | 1200kg |
How Curb and Gutter Machines Work
The asphalt curb machine adopts the screw extrusion feeding method for curb construction. The machine is small and compact, especially suitable for the construction of asphalt in the green space of the living area. The asphalt is fed into the hopper of the extruder and is forced, under pressure, through a specially designed mold. The result is a pre-shaped, free-standing, and structurally sound curb with a smooth finish. The curb may be placed on a compacted subgrade.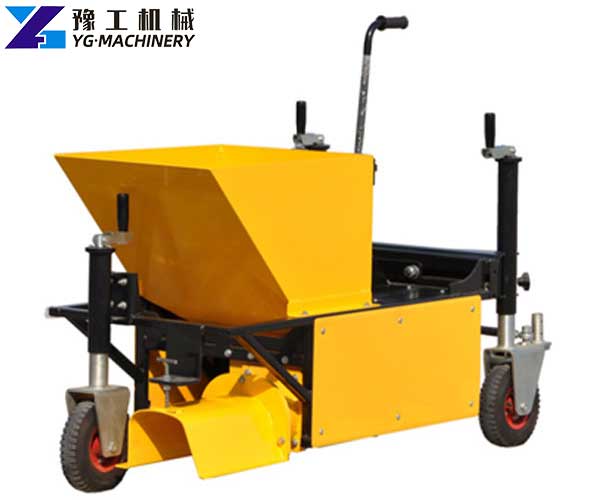 Parameter of Curb and Gutter Machines
| | |
| --- | --- |
| Model | YG-11 |
| Speed | 1-2m/min |
| Curb Size | wide*high 18cm*20cm |
| Motor | HONDA Gasoline Engine |
| Type | Air Cooled 4 Stroke, OHV, Sigle Cylinder |
| Tower | 5.5HP/3600rpm |
| Fuel Tank Capacity | 3.6L |
| Lubricating Oil Quantity | 0.6L |
| Fuel Consumption | 313g/Kwh |
| Dimension | 1670*700*1100mm |
| Weight | 160kg |
What Factors Affect the Formation of Curbs?
Select suitable cement for varieties of the climate in the construction area of the project. The cement should have high strength and good durability. It is also necessary to use the corresponding special cement according to the conditions of the curb sliding machine, such as refractory cement.
Control the proportion of raw materials strictly, which will affect the strength and durability of the finished product.
Incorporate an air-entraining agent or water reducing agent, adding these additives will improve the performance of antifreeze and leakage, and it can save the use of cement.
Good quality sand and gravel materials will ensure the better construction effect of the concrete curb and gutter equipment.

Curb Forming Machine
Why Build the Kerb?
Curbs are generally required to protect the road surface and regulate the road shape on both sides of the road. In order to make the kerbstone and road surface proportion coordinated, strong, and beautiful, the size of the prefabricated block becomes larger. Large prefabricated blocks have certain difficulties for handling, and bumping is serious during transportation. If it is subjected to strong extrusion after installation, the prefabricated block is easily offset, and the integrity is poor, which affects the appearance and protection of the road surface.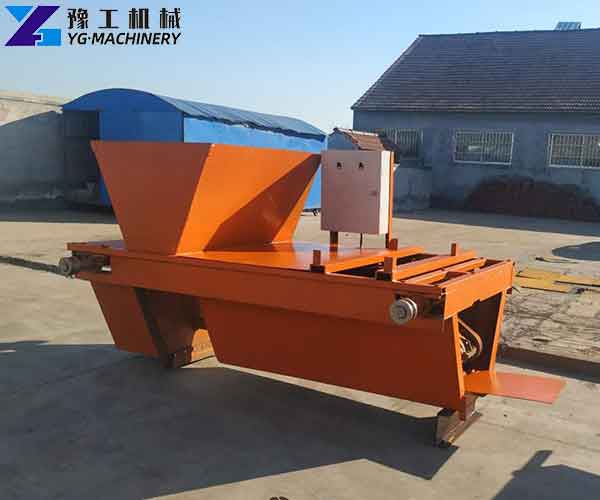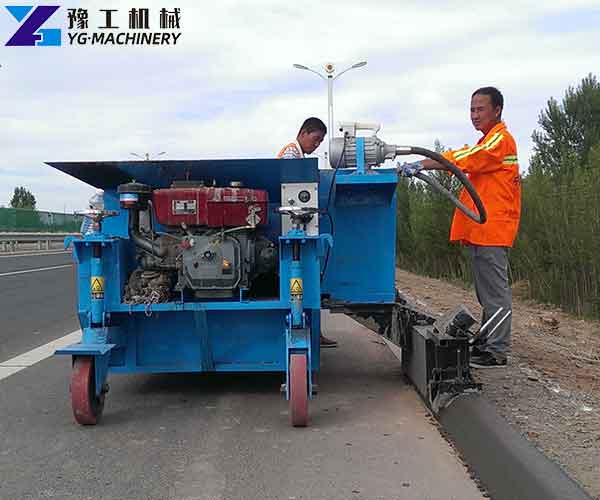 Application of Concrete Kerbing Machine:
The curb and gutter machine has been applied to the construction of highway curbs. It has broken through the traditional manufacturing model and has a very high site versatility. In a variety of harsh conditions, it can be produced on-site, which can avoid material waste during prefabrication and loss in transportation and installation. Because the curb is directly formed on the site and can be embedded in the ground as the foundation. Therefore, the formed curbstone is linear, has a beautiful appearance, and also has high impact strength and stability. Its overall strength and stability are unmatched by the traditional curb prefabrication process.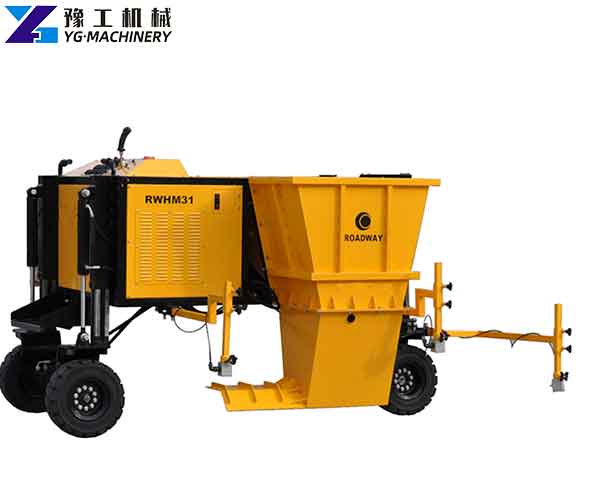 Curb and Gutter Machine Manufacturer-YG Machinery
Curb and gutter machine It has been widely used in many road constructions and has achieved good economic and social benefits. The curb pouring machine is used to form the curbstone. YG Machinery has a complete range of models and types, and there are many options such as road marking machine, floor shot blaster,  mini road roller, automatic sandblasting machine, mortar sprayer machine, water well drilling rig, pile breaker machine, hydraulic pile cutter, anchor drilling machine, hydraulic rock splitter, concrete floor scabbler, asphalt crack sealer machine, dust cannons, sand blaster machine, and so on. Get the best quality products at the most competitive prices.