On September 28th, we received requests from Turkish customers who wanted wet wipe machines. Customers wanted to have a more comprehensive understanding of our wet wipe making machines through the introduction of our website. Eric Zhang, our sales manager, gets in touch with customers as soon as possible. Understand the customer's needs, and Eric Zhang lets customers visit our factory through video calls. The final customer decided to order a wet wipe making machine.
YG Machinery is a factory responsible for the design, production, and sales, so there is no intermediate price difference. The wet wipe machine ordered from YG machinery must be the best price and the best quality. We can customize the machine according to customer requirements, and fully meet customer needs.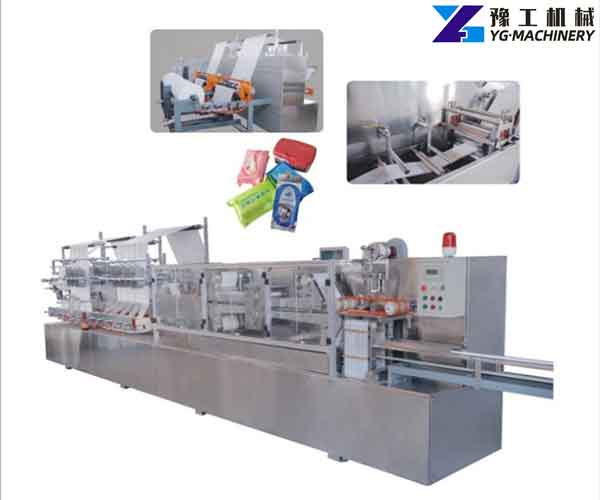 Wet Tissue Making Machine Series:
| | | |
| --- | --- | --- |
| Model | Capacity | Dimension(mm) |
| YG-BWL80 | 16000Pcs/Min 200Bags/Min | 58000*5500*2100 |
| YG-BWL52 | 12000Pcs/Min 160Bags/Min | 43000*3800*2100 |
| YG-BWL40 | 9600Pcs/Min 160Bags/Min | 36550*3800*2100 |
| YG-BWL20 | 4800Pcs/Min 80Bags/Min | 21500*3800*2100 |
| YG-WL10 | 3600Pcs/Min  45Bags/Min | 16000*3500*2100 |
| YG-WL12 | 4000Pcs/Min  50Bags/Min | 17500*3800*2100 |
| YG-WL16 | 6400Pcs/Min  80Bags/Min | 19500*3800*2100 |
| YG-WL20 | 8000Pcs/Min  80Bags/Min | 21500*3800*2100 |
| YG-WL68 | 1400Pcs/Min 80Bags/Min | 9600*3800*2100 |
| YG-GWL68 | 1800Pcs/Min 100Bags/Min | 17000*1500*2100 |
Wet Tissue Making Machine for Sale
After the customer has delivered a certain deposit, we will arrange the shipment as soon as possible to ensure that the customer can receive the product as soon as possible, and can remotely guide the customer to install the product. If necessary, we can also arrange professional staff to guide the installation on site. Ensure that the customer receives the machine and puts it into production as soon as possible. Currently, our wet wipe making machine for sale has been sold to India, Pakistan, the United States, Italy, Mexico, and other countries. If you have any needs, please contact us as soon as possible.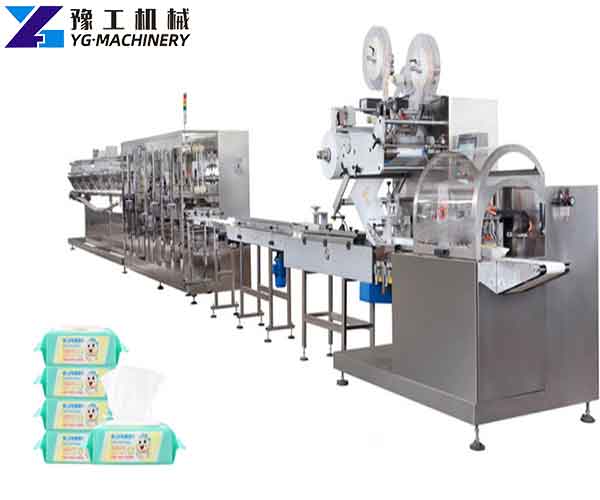 Product Features of the Wet Wipe Machine for Sale:
Suitable for four-side sealing products such as wet wipes, alcohol pads, cotton pads, and disinfection cloths.
PLC touch screen control, stable and long-lasting operation, simple drive system, simple operation, low operation, and maintenance cost, can be freely set up the single pack, double pack (alcohol cotton sheet can be used as four-packs).
Automatic alarm for wet tissue machine failure, clear display.
Positioned stop function, no sticking to the knife, no waste of film, greatly improve production efficiency and reduce production costs.
Can choose to clean the outer cover, low noise, low pollution, stainless steel body, beautiful and durable.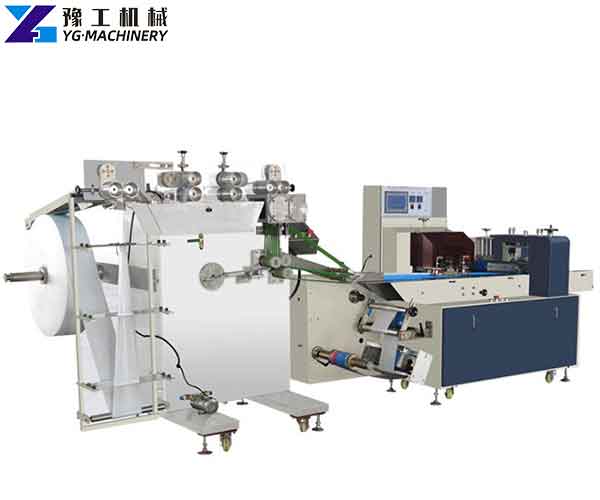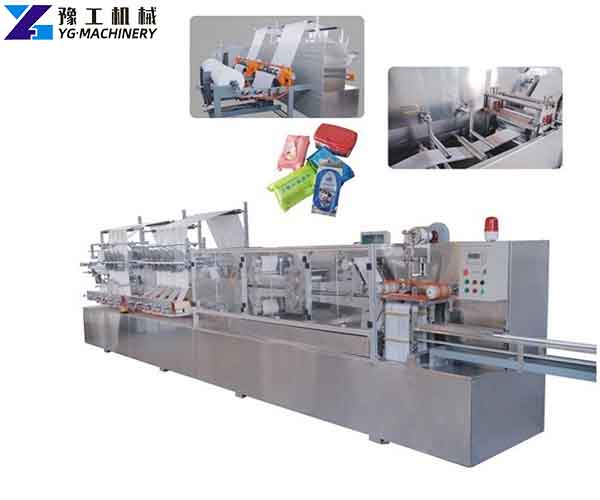 Advantages of Wet Wipes Made by the Wet Wipe Making Machine:
Dust-free, no fiber falling off during use, no fiber debris, ensuring the quality of wiping;
The net is evenly formed and has excellent vertical and horizontal tension;
Strong liquid absorption capacity, more than four times faster than ordinary cotton wipes;
Efficiently remove water stains and oil stains;
Environmental protection, energy-saving and degradable;
Soft and comfortable, care for the skin from zero distance;
The spun lace non-woven fabric has been sterilized and sterilized many times, and stored in a UV sterilization warehouse.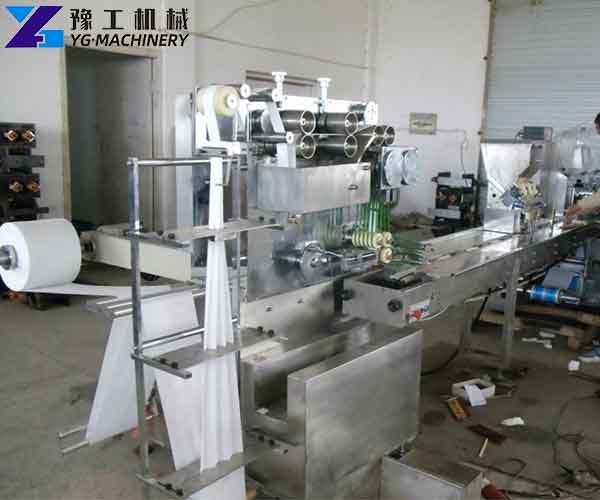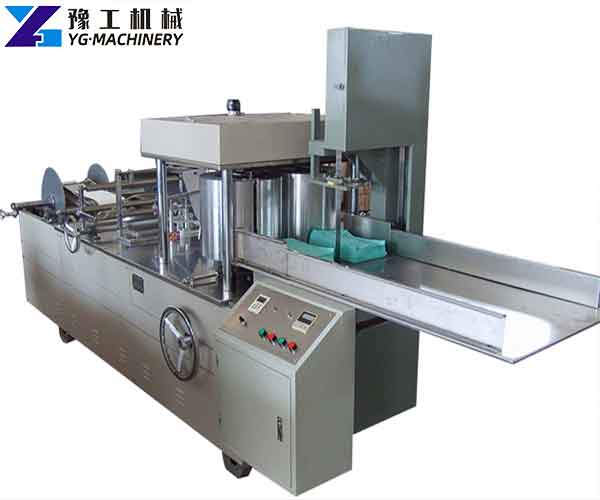 Wet Tissue Machine Manufacturer
Regarding disinfection products, we also have medical glove making machines, mask making machines, meltblown machines, and meltblown nonwoven. fog sprayer machine, air disinfection machine, electrostatic backpack sprayer, disinfection door, blue disinfectant spray gun, fogging sanitizer machine, disposable virus sampling tube, non-contact manual soap dispenser.