A road roller is a common equipment for road construction. Before, we have talked types of rollers that we used usually in road construction projects. So today, we will introduce to you YG Road Roller for sale. Contact us to get the road roller price now. WhatsApp/WeChat: +8613598866720.
Road roller machine
YG Single Drum Road Roller has superior drum width, high frequency to help with faster rolling speeds, and provides high performance for highway or other compaction construction sites. We also have a double drum road roller for sale.
10 Ton Road Roller Technical Parameters
10 Ton Roller is our hot sale model. Here is the technical information on YG510 Road Compactor:
Model
YG510 Road Roller Machine
Engine Specification
Emission
China StageII
Std Rated Power-Gross
97.5 kW
Rated Speed
2,200 r/min
Composite Work Cycle Fuel Consumption (l/hour)
560/1,400-1,600 N.m/rpm
Ambient Capability-HA Sea Level
49 Deg C
Ambient Capability-Cold Weather
-10 Deg C
Operating Specifications
Machine Mass w/Std Config
10,000+3% kg
Weight at Drum w/Std Config
5,900+3% kg
Weight on Rear Axle
4,100 kg
Static Linear Load
217 N/cm
Max. Grade Ability w/o vibration
0.45
Articulated Angle
33±1 °
Turning Radius Inside Drum Edge
5,990 mm
Compaction Width
2,130 mm
Travel Speed
Lo Range
0 to 5.5 km/h
Hi Range
0 to 12 km/h
Hydraulic Cycle Time
Full Turn Time
6±0.5 s
Vibratory System
Freqency-Hi/Lo
33/30 HZ
Amplitude-Hi/Lo
1.80/0.90 mm
Centrifugal Force-Hi/Lo
215/130 kN
Dimensions
Machine Dimensions[L*W*H]
5,815*2,290*3,130 mm
Oscillation Angle
10±1 °
Wheelbase
2,900 mm
Tread Width
1,600 mm
Drum Width
2,130 mm
Drum Diameter
1,590 mm
Tire Specs
Tire Specs
23.1-26 12PR12
Tire Pressure Setting
0.35 Mpa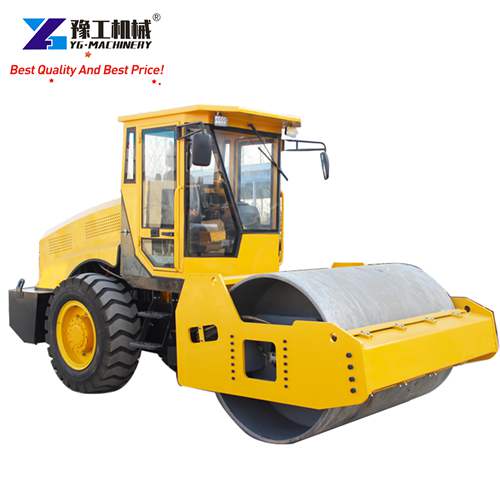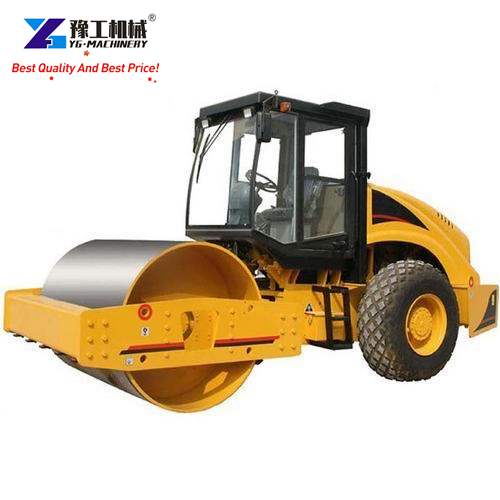 Features
Equipped with high quality engine, stronger power with less fuel consumption.
Easy to operate.
Full hydraulic articulated steering.
Easy to keep safe.
The overall shape is beautiful with the streamlined design, and the console has a good view.
We have many types of rollers for sales, such as vibratory road roller, static road roller, pneumatic road roller, tandem road roller, and tarmac roller for sale.
Contact us to get the tata road roller machine price.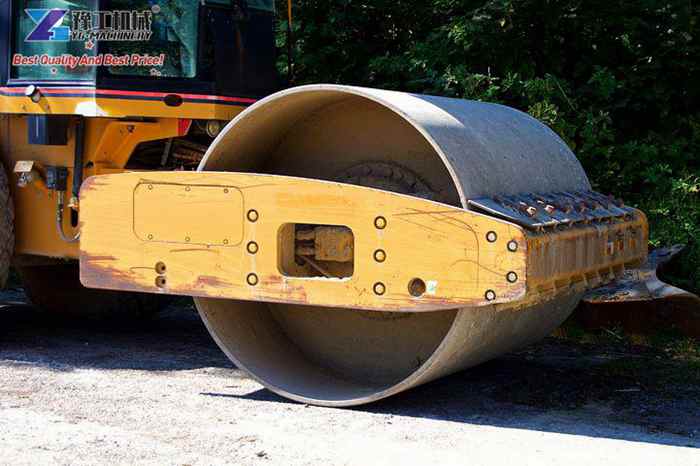 What does the road roller cost?
The road roller price depends on the machine's capacity and quality. From 2 tons to 30 tons to choose from. Also, the engine system, hydraulic system, power system, technology, steel quality, and after-sales services, all have a great impact on road roller machine price. If you want to buy a road compactor, YG Hydraulic Single Drum Road Roller Compactor has a good price/performance ratio. Please contact us to get the road roller machine price here.
Besides these types, YG Machinery manufacture also mini road rollers and small road compactors. No matter what type of road roller machines you need, we all have. So please contact us to get the road roller price.
Top 7 Road roller brands in the world
1. HAMM road roller
Hamm AG is a German worldwide manufacturer and marketer of road rollers based in Germany. HAMM Road Roller price: $ 35,000/unit for Hamm 99 Vibratory Compactor.
2. Volvo road roller
Volvo is currently owned by a Chinese company named Zhejiang Geely Holding Group. Volvo road roller price: $ 18,000/unit for Sd110 Vibratory Soil Compactor.
3. YG Road Roller Machine
Henan Yugong Machinery (YG Machinery) is a top manufacturer and supplier of road machines. From 1 ton to 25 tons road compactors for sale. Contact us to get a free quote.
4. Jessop road roller
Jessop & Company Limited is a company of Ruia Group. The hot sale product of Jessop: Heavy Duty Diesel Road Roller (8/10T & 5/6T) – 4 speed, variable pressure.
5. BOMAG Road Roller
BOMAG Road Rollers stand out with their maximum performance in road construction. This is also a good choice.
6. Dynapac Road Roller
Dynapac is another road equipment manufacturer. Hot sale models: Small and medium-size vibratory rollers. Road roller price: US$ 10000-13000 / Piece.
7. JCB Road Roller
JCB Double Drum Vibratory Tandem Roller has many advantages: high productivity and reliability with the maximum operating economy, easy to use, and easy to keep safe. JCB road roller price: $30,000-$200,000.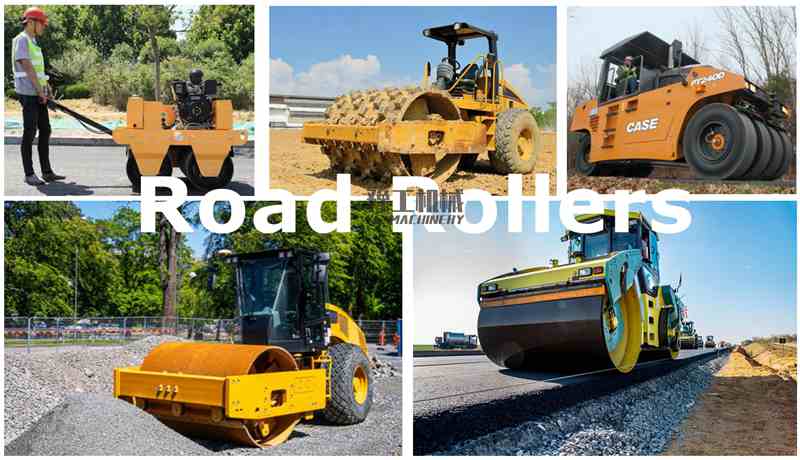 That's all. We present to you our hot sale roller machine for road construction. And also, we list the top 7 road roller brands in the world above for you to choose from. If you need to buy the road roller compactor, please contact us to get more details, such as machine technical information, machine photos, and the road roller price.