Road Construction plays an important role in urban infrastructure. It is a highly technical venture and requires a variety of specialized road construction equipment. Today, with the development of technology, road construction machines are also in constant development. Here, I will introduce you to the powerful machines used in road construction.
Remark: Henan Yugong Machinery is a professional road construction machines manufacturer and supplier. If you want to learn more about the pavement equipment, you can contact us on WhatsApp at +8613598866720.
Road Construction Equipment
In general, the material usually for the pavement is mixed asphalt, concrete, paving stones, and other non-fixed materials, such as Crushed stone, industrial waste, etc. So, besides the pavement equipment and the maintenance equipment, you will find also some concrete machinery and asphalt equipment for the road construction.
Asphalt concrete pavement construction machinery
Asphalt plant helps to mix and heat asphalt material. When you lay the asphalt on the surface of a road to build or repair the road, you will need an equipment called Asphalt Paving Equipment. Asphalt concrete pavement construction machinery includes: asphalt storage, melting and heating equipment, asphalt sprayer, asphalt concrete mixing equipment, asphalt concrete paver and stone chip spreader, etc.
Other asphalt equipment that we will use for the road construction: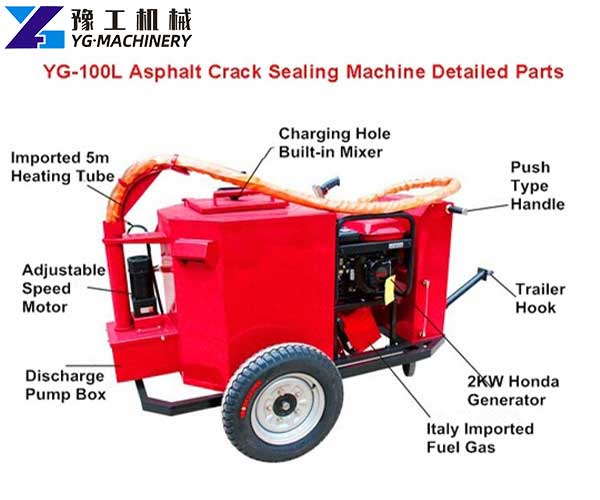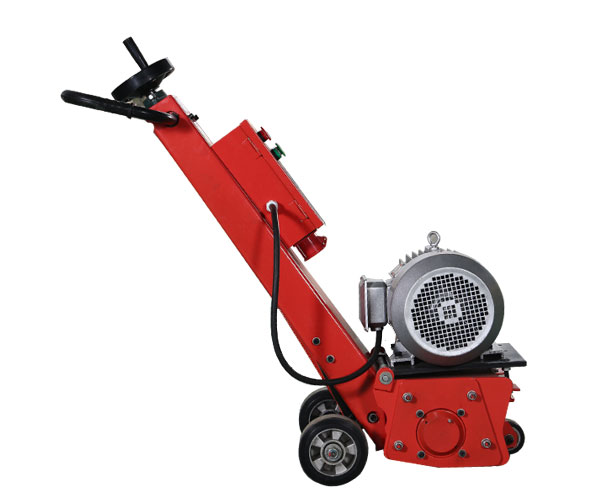 Pavement construction equipment: Road Roller Machine
Pavement construction machinery is used to build the road surface of the highway, city road, and airport pavement. It includes compaction machinery, concrete machinery, asphalt pavement equipment, pavement maintenance equipment, pavement cleaning equipment, etc.
Road compactor is one of the most important road construction machines. There are different types: small road pavement equipment, single drum road roller, double drum road compactor, etc. The roller can be pressed by the weight of the body itself (rolling by static pressure), or by vibration to generate additional downforce, so as to press down soil, gravel, concrete, or asphalt in the construction of highways and foundations.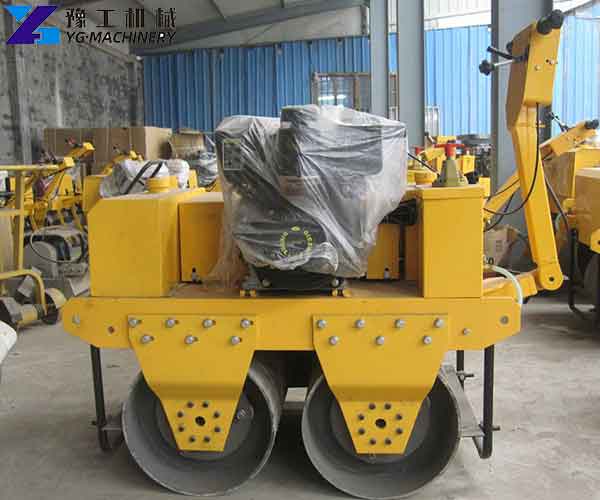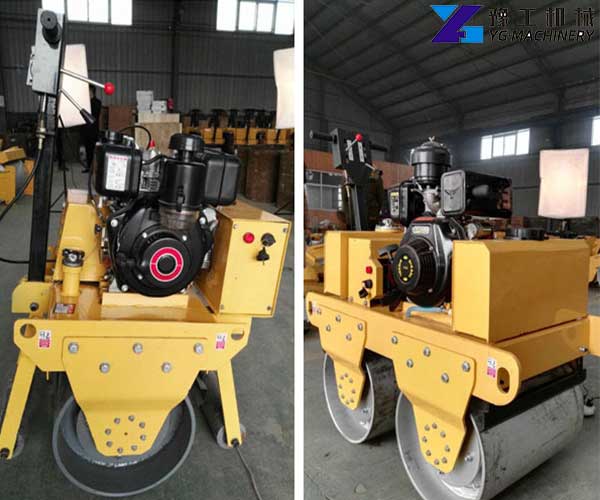 Road Maintenance Machine: Road line marking machine
In general, road maintenance needs the road marking machine, blower, asphalt filling machine.
Professional striping contractors prefer to use road line paint machines in airports, parking lots, road construction areas, and more. High performance, high efficiency. A Thermoplastic Line Painting Machine or cold spray line paint machine is for your choice.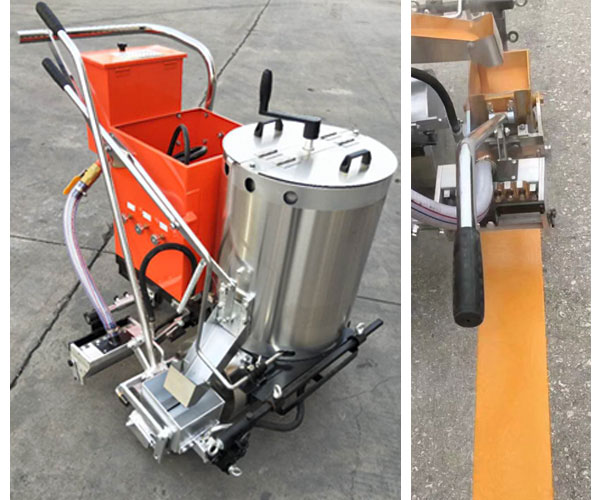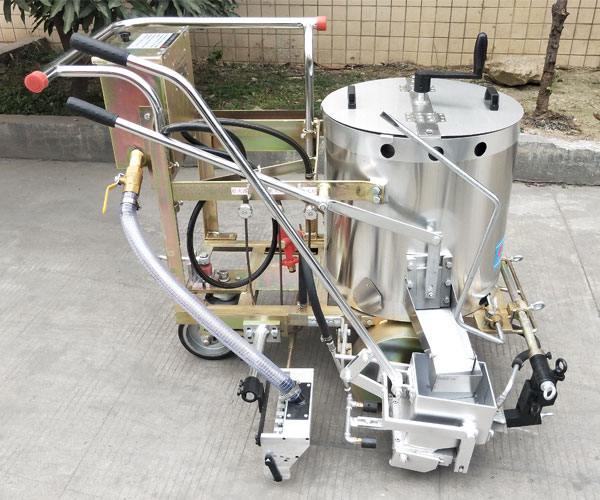 Excavator
Also known as excavating machinery, is an earth-moving machine that uses a bucket to excavate materials above or below the bearing surface and load them into a transport vehicle or unload it to a stockyard. It is multifunctional equipment. And with the development of technology, the electric excavator is now popular in the market. Without a diesel motor, this excavator has the advantages of very low noise and no pollution at all. It is a good choice for the urban construction site. Check here our mini excavator for sale.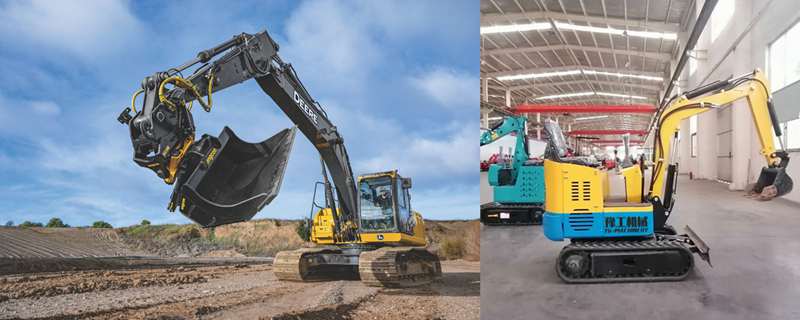 Truck cranes
It is widely used in earth shovel transportation machinery in roads, railways, ports, docks, coal, mines, water conservancy, and other projects of urban construction.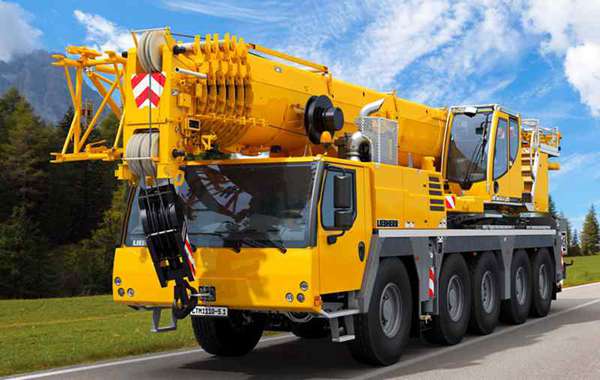 Wheel Loader
Wheel loader is a high-efficiency and special-purpose heavy-duty equipment.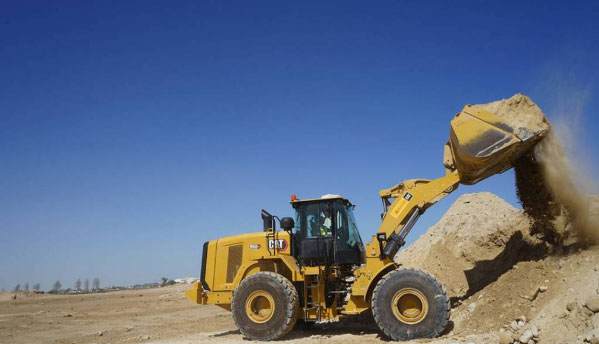 Bonus.) Forklift
The Forklift refers to various wheeled handling vehicles for loading, unloading, stacking, and short-distance transportation of palletized goods, usually powered by fuel engines or batteries. The design has been modified over the years to increase its use as an important road construction equipment.
Other equipment
Besides the machines presented above, there are also many other types of road construction equipment, for instance, Concrete Laser Screed for Sale, Curb and Gutter Machine, Floor Shot Blaster, etc.