Disposable gloves are fast consumables, they are used in almost every job in life. They have the characteristics of non-toxic, odorless, waterproof, acid and alkali resistant, and oil resistant. It can prevent direct contact with various virus carriers and eliminate the chance of virus infection. It is an ideal protective product for purification. COVID-19 has not been fully controlled. The awareness of protecting individuals and groups is increasing. Therefore, investing in glove disposable gloves making machine is a good business opportunity. Contact us for the price of the glove manufacturing machine. In addition, we also provide mask making machines and meltblown machine, wet wipe machine, disinfection door, oxygen concentrator machine, PE glove making machine. more epidemic prevention equipment.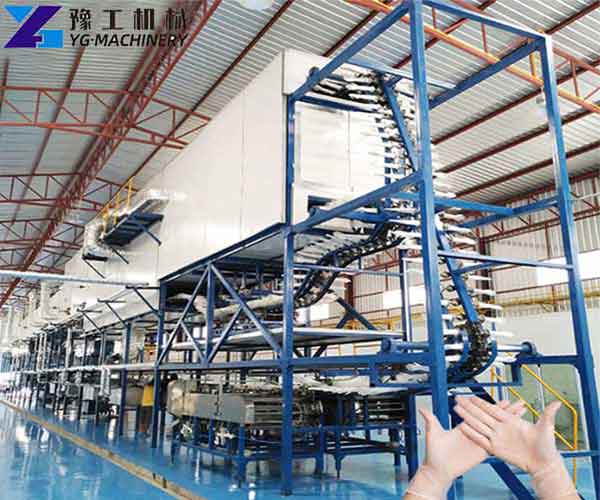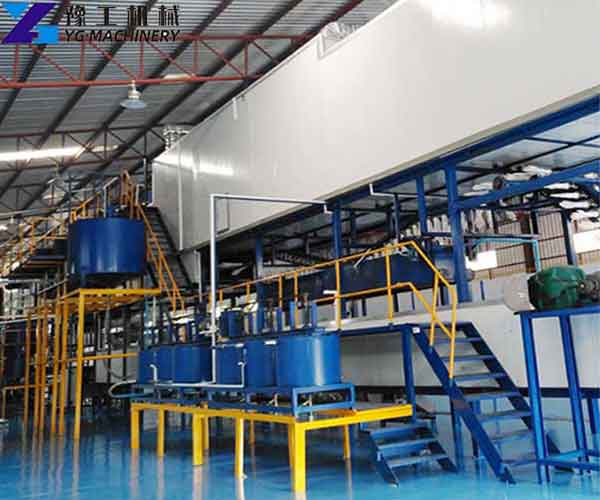 Parameter of Glove Making Machine:
| | |
| --- | --- |
| Machine size |  110*1.8*16*10 layers*2 |
|  Power |  190kw/hr |
|  Speed |  25m/min |
|  Production |  30,000pcs/hr |
|  Heat consumption |  3,800,000cal/hr |
|  Mould |  22,000pcs |
|  Chain |  1,100m |
Classification of Glove Manufacturing Machine :
Disposable protective gloves are disposable utensils used to protect hands from injury. According to different materials, they can be divided into PE gloves, nitrile gloves, PVC gloves, and latex gloves. Facing all kinds of disposable gloves, according to the inconsistency of various glove machines, the production process and materials are different. We at YG machinery provide different glove production lines.
It is precisely because of the different materials of the gloves that the applicable venues and ranges are different. YG machinery can provide several kinds of gloves production machinery such as a nitrile glove machine, latex glove making machine, PE glove making machine, and labor protection glove machine. Which kind of disposable glove making machine do you interested in?
Of course, investing in a whole production line is very expensive, and you can also buy equipment separately. For example, You can buy an entire glove production line. You can also purchase a piece of equipment in the glove production line separately. For example, glove stripping machine, glove counting machine, glove crimping machine, glove packing machine, etc. Leave your message, you will get a competitive disposable glove making machine price list.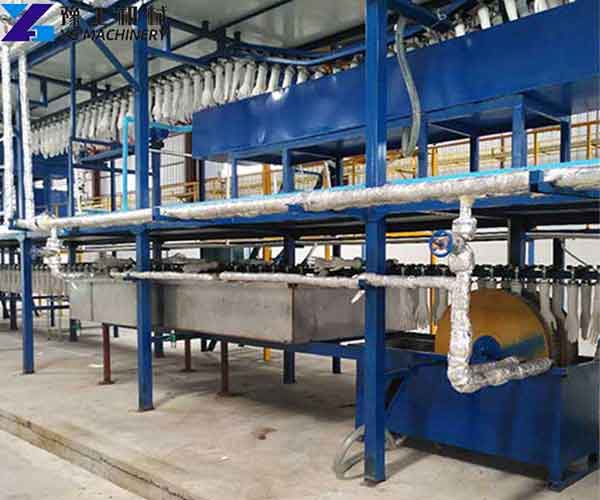 Glove Manufacturing Machine Use
Not only can produce disposable gloves but also after the modification of the glove manufacturing machine can also produce (matte) gloves, shoe covers, aprons, sleeves, tablecloths, plastic and non-woven composite products, and other related medical and health products. The products produced by the equipment are commonly used in major hotels, hotels, medical and health, family life, paint protection, beauty salons, garden work, cleaning work, etc. This machine is suitable for sealing high-density polyethylene (HDPE) and low-density polyethylene (LDPE) plastic film into gloves. It is an ideal machine for gloves for fast food restaurants and so on. Consequently, investing in glove production lines is a good business opportunity. Contact us to get disposable glove making machine price.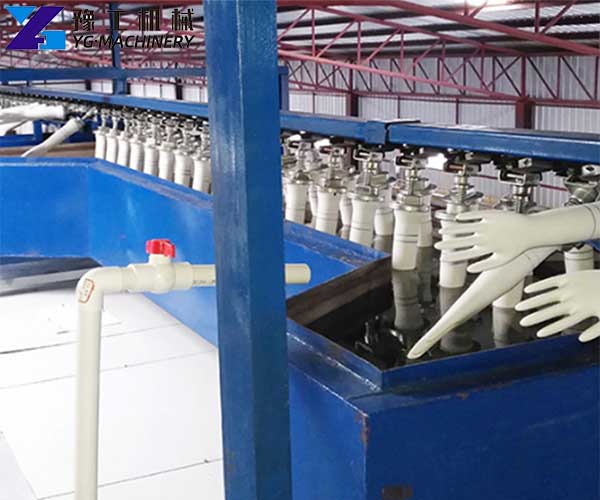 Technical Characteristics of Glove Making Machine:
Adopt the current glove production process layout and production process, the product qualification rate reaches more than 98%, and the protein content is less than 120 micrograms/gram;
TPU coating technology;
Imported surfactant coagulant, the film formation is more uniform, without powder release.
Introduce the advanced transmission main chain structure from abroad, the chain running resistance is small, and the production runs smoothly at high speed;
One main motor is dragged, which solves the problems of multiple drags, difficult synchronization, many fault points, and difficult maintenance;
Vertical hot air circulation is adopted in the drying oven, which saves nearly 20% energy consumption compared with other forms of hot air circulation.
Six-roller long-hair brush mold cleaning technology for cleaning the mold fingers;
Mold orientation and onboard coding technology;
Various specifications of the same machine production, automatic curling adjustment, PU curling roller, long service life;
Models with different length, height, and cost can be designed according to customer needs.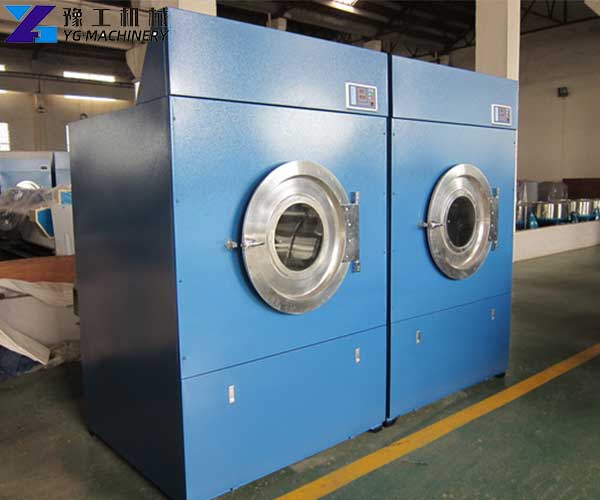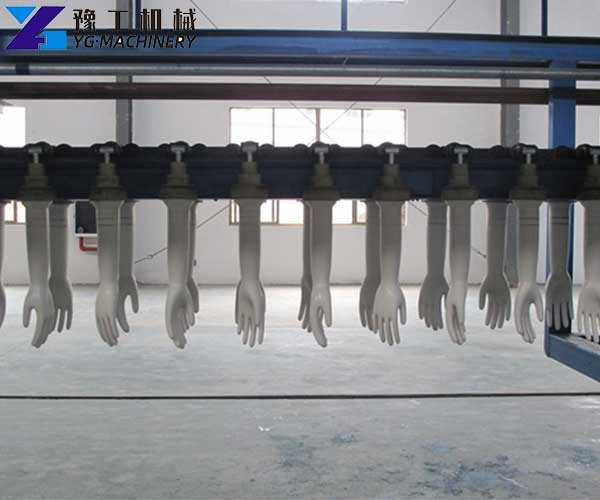 How are Gloves Manufactured?
In fact, we can judge from the appearance of the gloves whether it is the same production method. Through comparison, we found that latex gloves, nitrile gloves, and PVC gloves are the same production method. It's just that different raw materials and characteristics and uses are different, and the production process is roughly the same. Therefore, a glove manufacturing machine using different mold parts can produce different gloves.
The glove model is first cleaned by acid and alkali and washed with water. The washed model is first immersed in hot water and heated to the coagulant and dried for dipping. After dipping, it is sent to the oven for preliminary drying, adding fiber inner sleeve, hot water, and then sent to the oven for vulcanization, drying, and forming. The gloves are inflated after demolding, low-temperature setting, medium temperature drying, washing, dehydration, drying, and then packaged and sent to the finished product warehouse.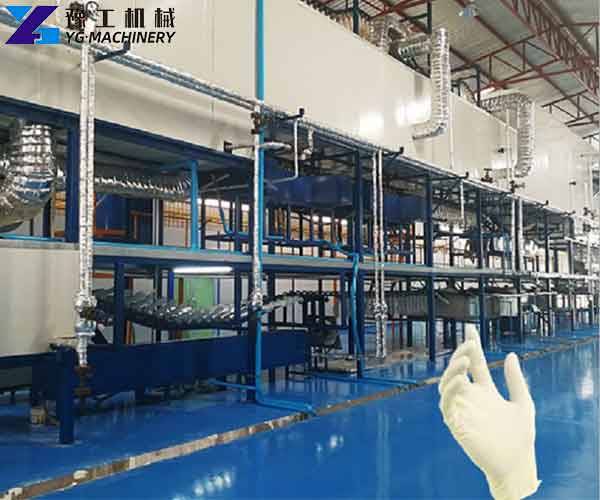 Why Invest in the Glove Manufacturing Machine?
With the rapid development of economic construction, people's awareness of self-protection has increased, and hygiene and convenience have become lifestyle habits. Nowadays, disposable protective gloves with good protection effects, no allergens, and low cost are widely used worldwide. Therefore, investing in disposable gloves making machine of disposable gloves is a forward-looking investment. The demand for disposable gloves will only increase and not decrease. Such a huge market demand will definitely bring you very objective income. Contact us now for more sales information on the YG disposable gloves making machine.
We at YG Machinery have always provided customers with high-quality products and competitive prices. Customers from home and abroad are welcome to visit the factory. We at YG not only have glove making machine but also mask making machine, wet wipe machine, disinfection channel, UVC disinfection robot, and fog sprayer machine, blu ray anion nano spray gun, professional backpack sprayer, etc. disinfection and epidemic prevention products. Click below to get more relevant information and quotes.