There are many types of gloves on the market, gloves of different materials have different uses. It is precisely because of the wide variety of gloves that the production process of gloves of different materials is also different. For this reason, various glove machines have also appeared one after another. The most common ones in daily work are knitted gloves and labor protection gloves. It can be seen to reduce the injury caused by the hand in the work.
The cotton gloves produced by the automatic glove knitting machine are also a kind of labor protection gloves, and the knitted gloves are mainly used to keep warm and cold. This kind of glove machine is easy to operate and can knit the styles and specifications of gloves suitable for different people in various industries according to requirements. It can also knit fashionable casual magic gloves, half-finger gloves, five-finger socks, etc.
In addition, YG Machinery has numerous glove making machines, nitrile glove machines, latex glove making machines, PE glove making machines, labor gloves making machines, etc. to choose from. Of course, we also have wet wipe machines, oxygen generators machine, mask making machines, meltblown machine, disinfection door, disinfection passage, fog sprayer machine, air disinfection machine, and many other epidemic prevention equipment. For more relevant information and prices, click on the message box below, or send an email directly to admin@ygroadmachine.com, I will give you a satisfactory answer as soon as possible.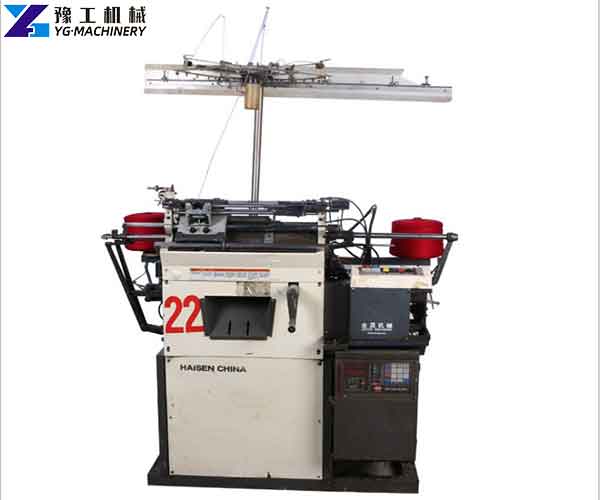 Parameters
| | |
| --- | --- |
| Needle Pitch | 7G/10G/13G/15G |
| Motor Power | 220V, 250W |
| Maximum Speed | Long-stroke120 rpm, Short-stroke 260 rpm |
| Knitting Speed | Finger 200r/min, Palm 180r/min |
| Operating | 25–30 pieces/person |
| Capacity | 120 Pairs/8 hour |
| Weight | 250KG |
| Size | 1250*650*1750mm |
YG Gloves Knitting Machine For Sale
The automatic glove knitting machine has the characteristics of stable performance, easy operation, high production efficiency, low labor intensity, and good investment efficiency. Especially the computer control adopts a new program design, a Multifunctional knitting system, can also knit fashionable casual gloves, half-finger gloves, five-finger socks, etc., only need professional seaming machine to seam the finished product, which improves the production efficiency. The glove knitting machine has 7 needles, 10 needles, 13 needles, 15 needles. The size of the glove knitting machine is divided into S, M, and L, with optional automatic selvage function.
The automatic glove knitting machine is the ideal model for knitting labor protection gloves, with high output and easy operation. The knitted gloves are elastic and stretchable, with rounded fingers, soft and comfortable hand feeling. The automatic lubrication system of the machine, automatic stop after a power failure, automatic stop when the fabric does not fall, and automatic stop when the motor is overloaded make the maintenance and repair of the equipment easier and ensure that the equipment can run effectively for a long time. Click below for more detailed information and quotation about glove manufacturing machine.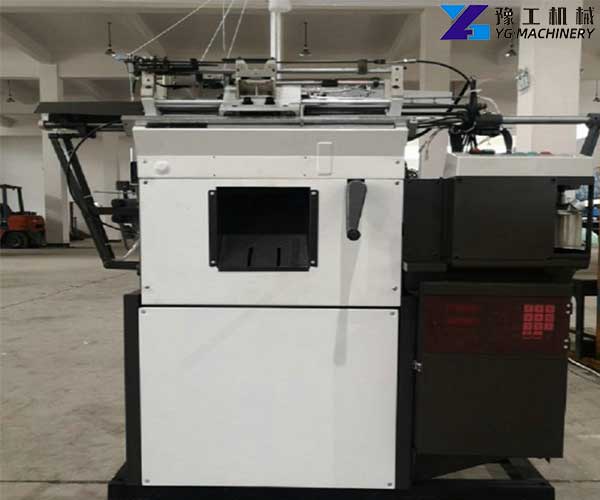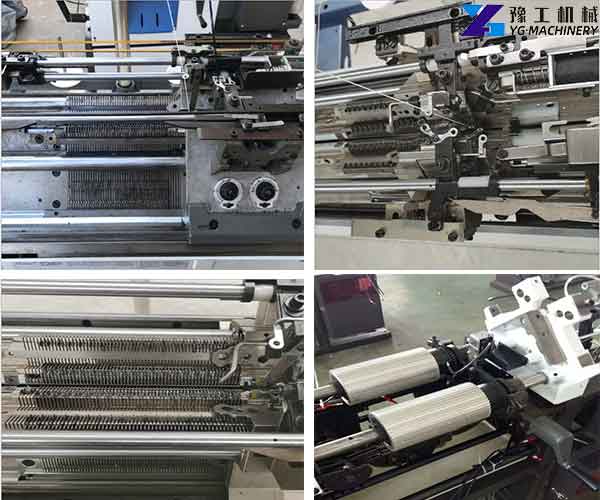 Main Features:
Computer program control, keyboard operation, fabric size can be set arbitrarily.
Using frequency conversion technology, the machine rotates smoothly and has excellent performance.
Inlaid needle bed, the principle of settlement sign makes the fabric more elastic.
It has a color-comparing air-jet device to make the fabric more advanced.
There are automatic stop protection functions such as yarn breakage, counting, poor fabric falling, and motor overload.
Centralized oil supply, column pump, simple operation, make the machine lubricate.
The operation is simple, the labor intensity is low, each person can take care of multiple devices, and the fully intelligent working mode reduces the labor intensity of labor.
Features of Knitting Glove Machine:
The sinker is used for weaving, and the gloves produced are more elastic, tough, softer, and more comfortable.
The air-jet device timely air-jet dust removal, the knitted gloves are more clean, beautiful, and practical.
The equipment is easy to operate, and the display screen can display various data of different operating states of the machine under operating conditions.
Manually concentrate on the lubrication system, only need to pull the oil pump, the system will automatically fill the required parts, easy maintenance, and improve production efficiency.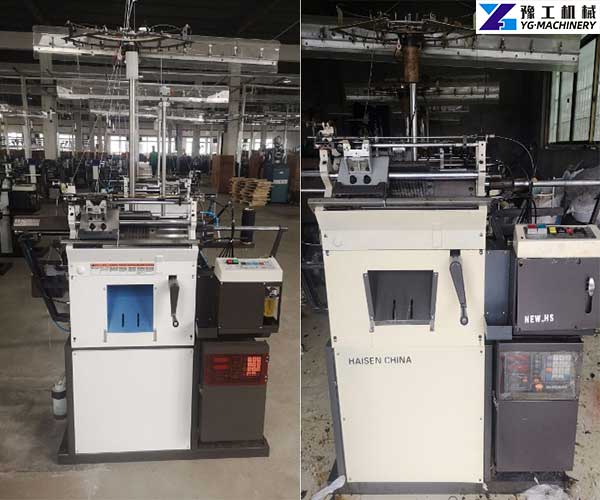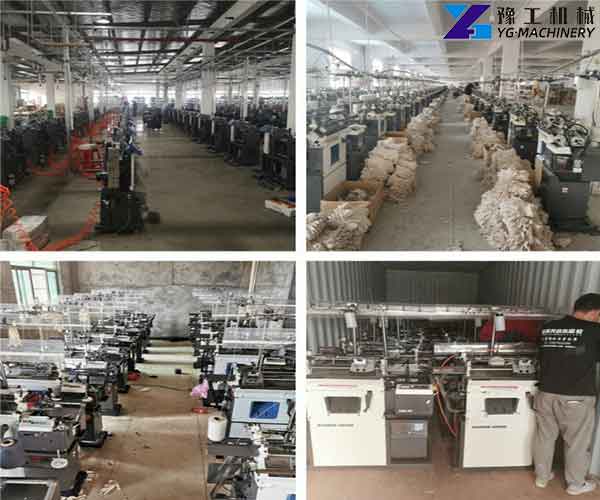 Which is the Best Knitting Gloves Machine for Home Use?
The various glove machines on the market are dazzling and difficult to choose. However, our YG Machiery's fully automatic N-color device glove knitting machine adopts the newly developed N-color control device, which can be used for single or double board knitting. If You are looking for a safety glove knitting machine, YG will be your ideal choice. Please feel free to contact us for the price of the glove knitting machine. In addition, we have a nitrile glove production line on sale, a Latex glove making machine, PE glove making machine. Work safety gloves production line.