In the United States in 1889, when the disinfectant before surgery contained mercuric chloride and carbolic acid (phenol), a nurse named Caroline suffered from dermatitis due to long-term use. The medical doctor who happened to be her partner was pursuing her and entrusted the Goodyear Rubber Company to make thin latex/nitrile gloves to protect the lover's hands, so medical nitrile gloves were obtained.
In this article, you will learn what is used to make nitrile gloves and how to make nitrile gloves.
What is the raw material for nitrile gloves?
Nitrile gloves are a form of hand protection. And they are made by a material called nitrile butadiene rubber (NBR). You can check on Wiki to learn more about the material. Nitrile gloves are waterproof because nitrile is derived from rubber.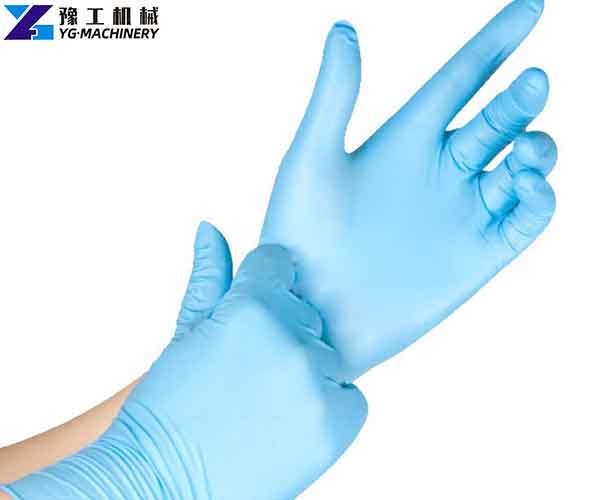 Gloves Production process: How to make nitrile gloves?
Nitrile gloves making machine is a tool used to make nitrile gloves. High efficient, stable operation, you can totally believe in this machine. To make nitrile gloves, you should prepare first the NBR materials. Then, the machine starts to work.
Remark: Any tiny particles remaining on the surface of the hand model may cause holes in the glove, so wash the hand model thoroughly.
1. Soapy water cleaning
That will remove the residue from the last rubber glove.
2. Bleach cleaning
Washing while turning, can increase the cleaning power.
3. Brush cleaning
Thoroughly clean even the crevices of your fingers.
4. Hot water cleaning
The last step is to wash off the residue too.
Clean and disinfect: Put hand-shaped ceramic or aluminum molds on a conveyor, which are dipped in wash tanks with hot water and chlorine or bleach and then dried.
5. Hanging drip dry
Let the hand mold gradually dry.
6. Chemical water bath
Liquid latex cannot be directly attached to the ceramic, so it is necessary to attach a chemical coating to the surface of the hand mold
7. Coating: Wrap latex
The hand mold is inserted into the warm latex liquid…the chemical coating and the latex will react and turn into a gel.
The molds are coated with materials NBR. The gloves are then heated at a high temperature to form the gloves as they dry.
8. Drying latex
Even when drying in the oven, the hand molds on the assembly line are constantly rotated in order to distribute the entire latex evenly.
After the second dring, the molds will dip into tanks of nitrile rubber.
9. Brush curling
Using multiple angled brushes, rub the latex glove a little at a time, and then gradually roll up each latex glove.
10. Remove gloves
At this point, latex gloves are done. To make it easier to take off the gloves, it's better to put the gloves under chlorination or polymer coating. Stripping phrase: The gloves will be taken off of the forms.
Not only gloves, but the making of latex condoms is a similar process.
11. Stretching and inflation testing
This is the test every latex glove must pass.
12. Sampling flush test
In a production batch, some latex gloves will be sampled for the water filling test. If there is any unqualified, the entire batch will be discarded. Industrial production is so rigorous.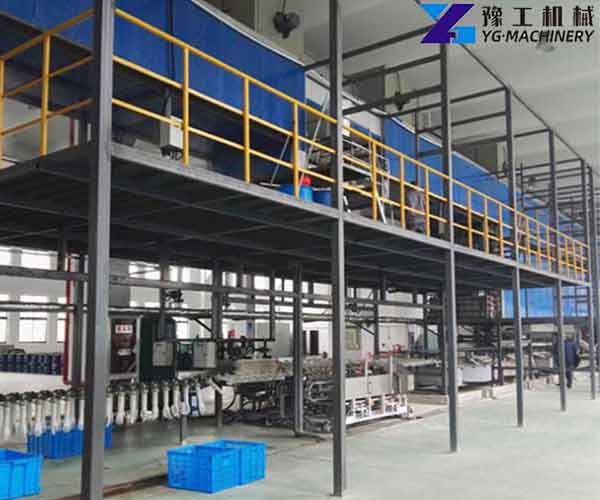 Gloves Supplier & Manufacturer | Henan Yugong Machinery
Henan Yugong Machinery is a professional gloves supplier from China. We have Labor Protection Gloves, nitrile gloves, latex gloves, PVC gloves, PE gloves, and other disposable gloves for sale. If your company wants to buy nitrile gloves or other PPE products, or if you want to open a factory to produce the disposable gloves and need to buy gloves making machine, you can contact us to get help or just leave a message below.