Meltblown nonwoven is a filter material whose main raw material is polypropylene. The appearance is white, smooth, and soft. The fiber fineness of the material is 0.5-1.0μm. The random distribution of fibers provides more opportunities for thermal bonding between fibers so that the melt-blown gas filter material has a larger specific surface area and a higher porosity (≥75%). These ultra-fine fibers with unique capillary structure increase the number and surface area of fibers per unit area, so that the spunbond nonwoven fabric has good filterability, shielding, thermal insulation, and oil absorption, and has the characteristics of low resistance, high efficiency, and high dust capacity.
As a good mask material, it plays an irreplaceable role with its strong filtering performance. It can be used in the fields of air, liquid filtration materials, medical and sanitary materials, insulation materials, absorption materials, thermal insulation materials, etc. Of course, we YG Machinery also sells a melt-blown machine, mask making machines, wet wipe machine, glove manufacturing machine, and more production equipment for protective products, please leave your contact information, we will provide you with competitive prices.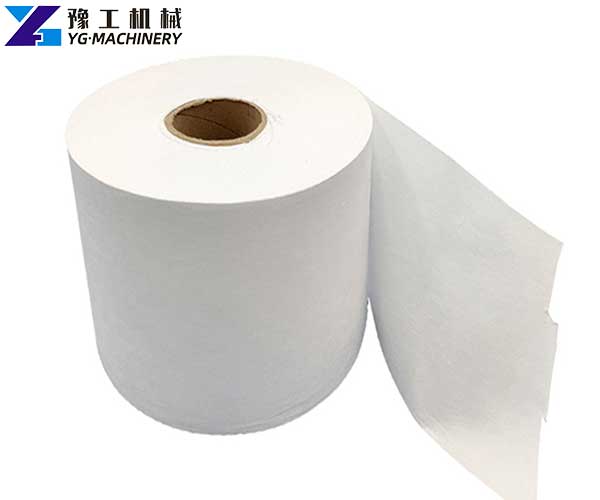 Filtration Principle of Meltblown Polypropylene Fabric:
The main material of the meltblown polypropylene fabric is polypropylene, which is an ultra-fine electrostatic fiber cloth that can capture dust. The principle of polypropylene to isolate pathogens is that droplets containing viruses and ultrafine particles will be electrostatically adsorbed on the surface of the non-woven fabric when they are close to the non-woven cloth, and cannot be penetrated. After the dust is captured by the ultra-fine electrostatic fibers, it is extremely difficult to fall off due to cleaning, and water washing will destroy the electrostatic suction ability of static electricity. This is the principle of material isolation.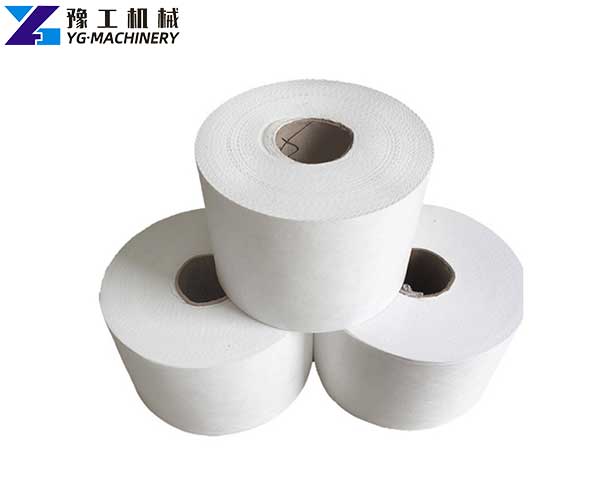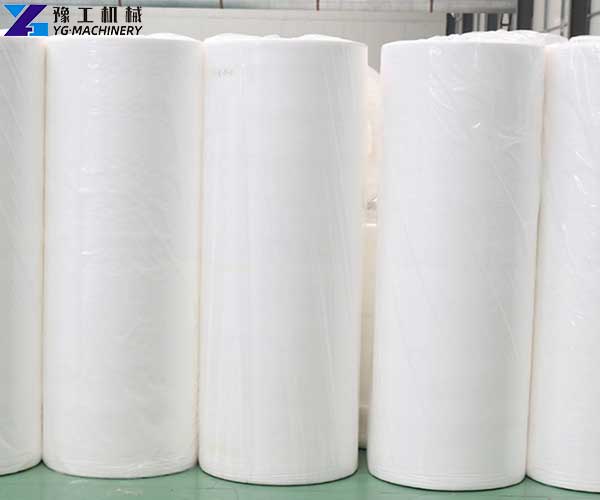 What is Meltblown Fabric Used for?
Meltblown filter filtration: This is currently the largest market for meltblown fabrics. Meltblown applications include surgical masks, liquid filtration, gas filtration, cartridge filters, cleanroom filters, etc.
Medical fabrics: In the medical market, the largest parts of melt-blown non-woven fabrics are disposable clothes, curtains, and sterile packaging.
Hygiene products: Meltblown fabrics are commonly used in feminine sanitary napkins, disposable sterilization tablets, diapers, surgical gowns, protective clothing, etc.
Oil-absorbing agent: Absorbing oil from water, such as accidental oil leakage, is a common usage of melt-blown fabrics. In addition, they use formats in mechanical workshops and factories.
Clothing: Stylized cotton, thermal insulation materials, and various leather synthetic materials are the main uses of melt-blown fabrics.
Electronic products: Meltblown fabrics are sometimes used for battery separators and capacitor insulators.
Others: space cotton, thermal insulation, and sound insulation materials, linoleum, cigarette filter, tea bags, etc.
With the characteristics of softness, porosity, and rigidity, the application range of melt-blown non-woven fabrics is very wide. As technology continues to evolve, the opportunities for including meltblown nonwoven fabrics in more products will continue to increase.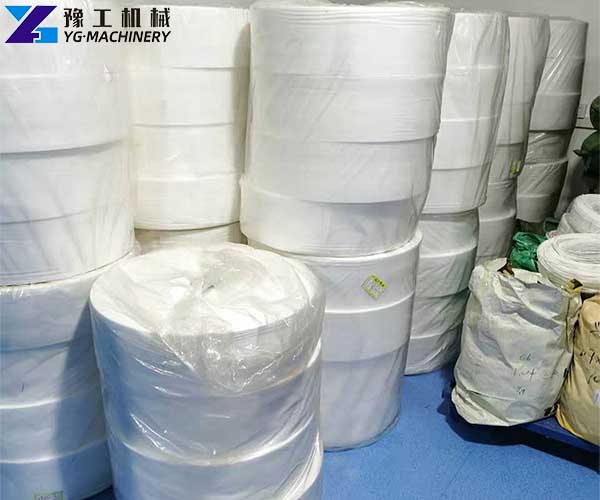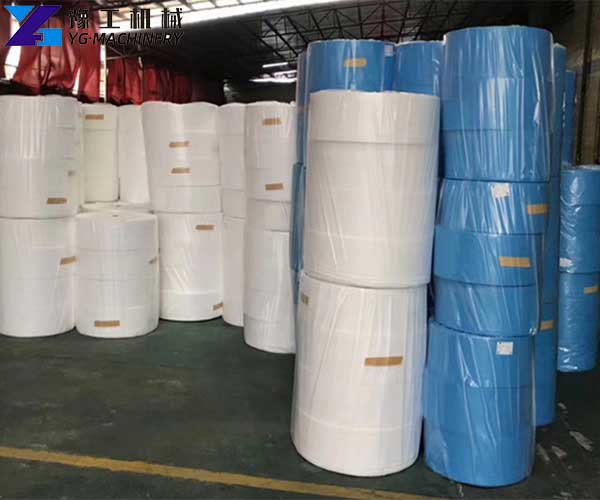 How to Judge Whether it is Meltblown Nonwoven?
The melt-blown cloth will melt instead of burning in case of fire.
There is static electricity on the meltblown cloth, and when you tear them into strips, you will obviously feel the electrostatic adsorption effect. It can be adsorbed on stainless steel or easily adsorbed on the wall, but depending on the protection level of the mask, the electrostatic strength may vary.
Generally, the surface is smooth, smooth, free of trachoma, crystal points, black spot impurities, and the whole cloth is very dense.
There is no odor. If there is any odor, do not wear it, because there may be residual peroxide in the material, which is harmful to the body.
It is relatively soft, the surface is not easy to rub the silk, and it is tough when torn, not very brittle.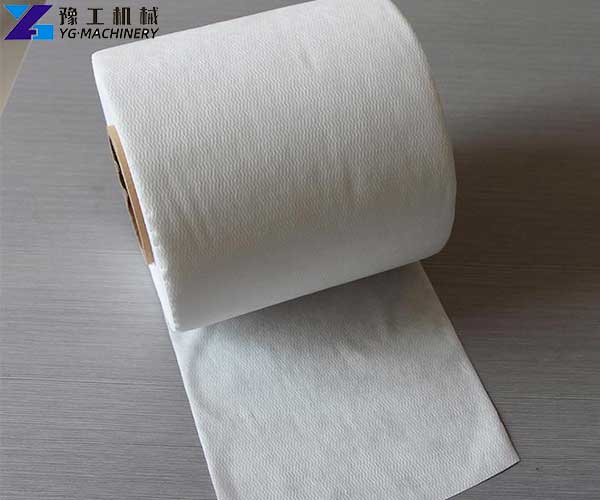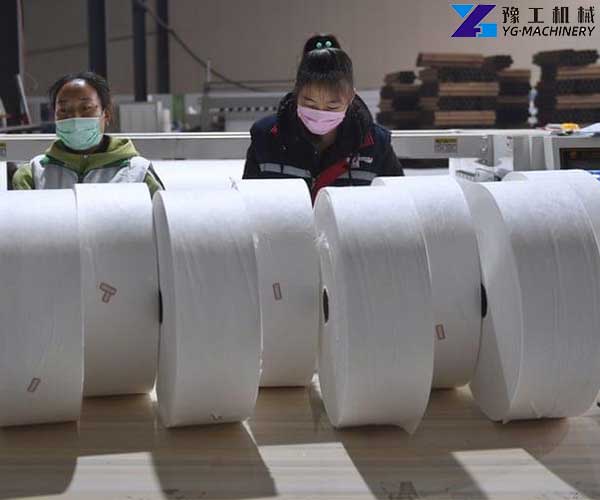 Meltblown Nonwoven Supplier
Due to the special period of prevention of the COVID-19 virus, everyone needs to wear a mask when they go out, so the market demand for masks is still great. At the same time, as the "heart" of the mask, the market demand for meltblown fabric is also in short supply. Therefore, many meltblown fabrics that do not meet quality requirements appear to be sub-good. If you purchase materials that do not meet the standards, the masks produced do not meet the standards and can only be discarded, causing loss of human and financial resources.
YG Machinery's meltblown fabrics meet international standards and have test reports, so you can use them without worrying about quality issues. If you happen to need, please leave your contact information, we will provide you with a quotation of meltblown cloth.