Today I am going to talk about the case where our customers from Nigeria bought an intelligent disinfection door. Our disinfection door for sale in Nigeria and the customer bought 15 units. The customer browsed the information on the website and sent us an inquiry. On April 29, the customer learned more information about the disinfection door by adding WhatsApp and calling and sent the customer a detailed quotation.
Customers mainly asked whether the spray height of the intelligent disinfection door for sale would be sprayed directly on the face and the difference from the disinfection channel, the consumption of disinfectant in a day, and transportation issues. And the sales manager recommended our newly developed disinfection channel, air disinfection machine, oxygen concentrator machine, professional backpack sprayer, and fog sprayer machine. Our machines are in stock, usually, we will arrange the shipment as soon as we receive the payment.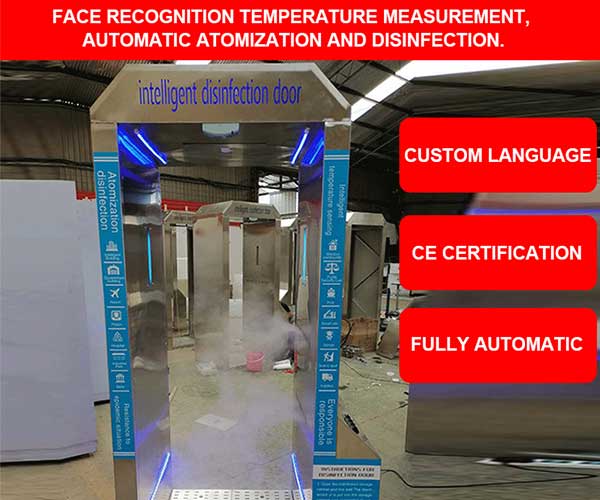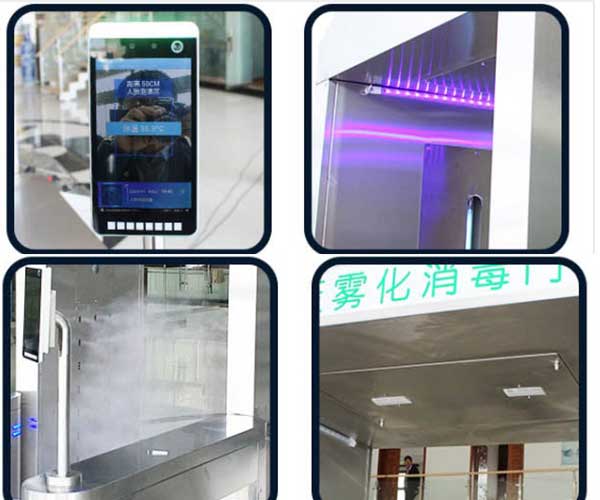 Parameter of Intelligent Disinfection Door:
Model
Regular
Upgraded
Advanced
Antivirus system
Auto-induction mist disinfection
Auto-induction mist disinfection
Auto-induction mist disinfection
Ultrasonic antivirus
Ultrasonic antivirus
Ultrasonic antivirus
Ultraviolet antivirus
Ultraviolet antivirus
Ultraviolet antivirus
Temperature detection system

__

Palm temperature detection
Face recognition temperature detection

__

High-temperature alarm system
High-temperature alarm system
Dimension

2.45*1.24*0.86m

Weight

150kg
Principle of Disinfection Door for sale:
Generally, three kinds of disinfection methods are used: ultraviolet, spray, and ozone. The spray is divided into low-pressure spray, high-pressure spray, and ultrasonic spray. Intelligent spray design, automatic induction into the intelligent disinfection door area, automatic spraying of disinfectant spray, automatic induction when leaving the disinfection area, stop spraying the temperature measurement and disinfection machine achieves saturated spraying and complete disinfection. There are three buttons beside the disinfection door, which can be activated in turn. Turn on ultrasonic atomization disinfection and ultraviolet disinfection. The ozone disinfection module exists at the top of the disinfection door. If you have any questions, you can send an email and I will reply to you as soon as possible.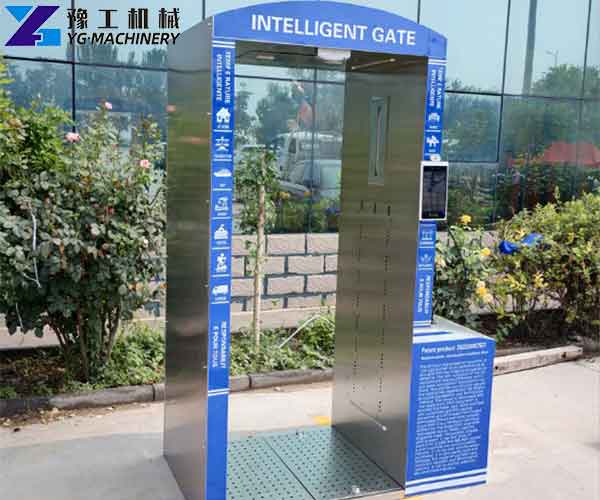 Feature of Intelligent Disinfection Door:
Automatic induction spray function
The device is equipped with a moving object sensor. When it detects someone entering, it automatically starts the fog machine, like spraying disinfectant inside the disinfection door.
Infrared human body temperature measurement, sound and light alarm
Using infrared sensors to achieve non-contact measurement of body temperature can effectively avoid cross-infection. If there is an abnormality, there will be a signal light or a buzzer.
Food grade disinfection products
The use of food-grade disinfectants to ensure the safety and health of the human body.
Special contact alcohol sterilizer for hands
There is a hand sterilizer in the temperature measurement area of ​​the equipment, which sprays alcohol in a non-contact manner, which is safe and hygienic, and capable of effective sterilization.
The non-angle-of-attack spray does not stimulate the human face
The low angle-of-attack design of the mist exit of the disinfection door prevents the mist from directly spraying the human face and causing discomfort.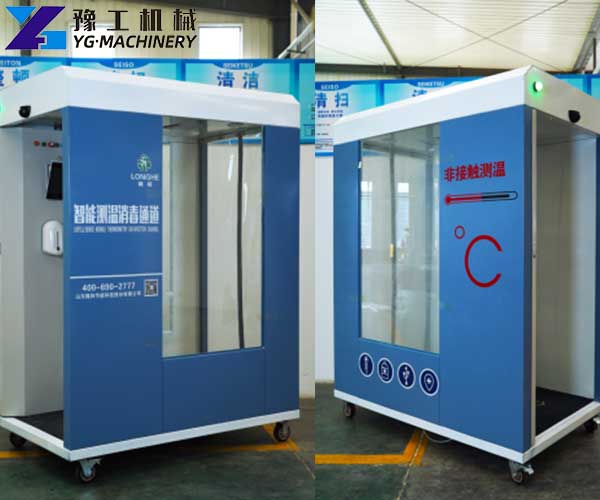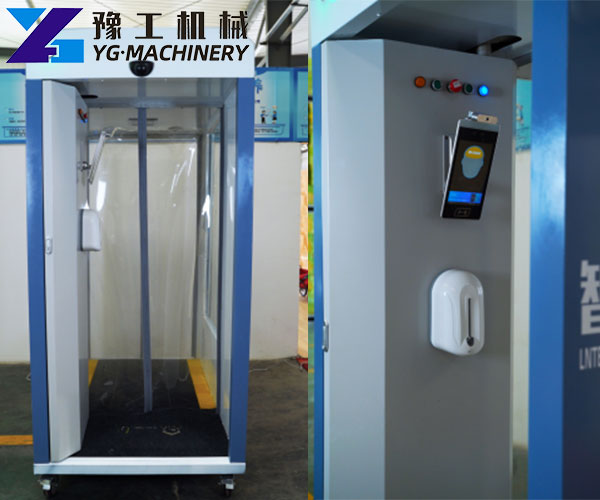 Disinfection Door Manufacturer
YG Machinery produces a disinfection door for sale, atomization disinfection door, antibacterial disinfection door, antibacterial atomization door, smart disinfection door, smart atomization disinfection door. Suitable for schools, shopping malls, office areas, store entrances, and other places. It can perform temperature measurement and all-around contact disinfection for people coming and going to ensure environmental safety. Now contact us to get a cheap disinfection door factory price.
Other Products
YG Machinery is a construction machinery manufacturer integrating R&D, production, and sales. Hot products include concrete pump truck for sale, cement sprayer machine, pile breaker machine, hydraulic rock splitter, shotcrete machine, anchor drilling machine, steel pipe derusting machine, electric pipe bender machine, etc. In addition,  wet wipe making machine for sale, glove making machine, rewinding machine, medical oxygen concentrator, toilet paper making machine packaging machine for sale, PSA oxygen concentrator, and so on.