In April 2019, an Indian customer was interested in the YG road roller. He got in touch with us through the message box on the website and communicated he planned to visit our factory with his colleagues next week, our foreign trade clerk told him our factory address. After a week, we received his message, he said they were on the way to our factory. Then we led them to the factory. Our business staff welcomed them warmly and introduced them to several different types of vibratory rollers for sale. There are their types: single drum roller, walk-behind roller compactor, ride on a roller for sale.
Finally, they bought the ride on the roller, because the ride on roller is ideal for their work. The ride on roller adopts a hydraulic actuator, it is suitable for different height workers. And it can save working time and get great work efficiency. When the customers left, they said that they were very satisfied with this visit, and hoped to cooperate frequently in the future. For more information about road machinery, you can click on the message box below or add my WhatsApp +8613598866720 to contact us. We YG Machinery are a professional road machinery manufacturer, such as road marking machines, crack sealing equipment, floor shot blaster, and so on. Welcome to consult for more related information for free.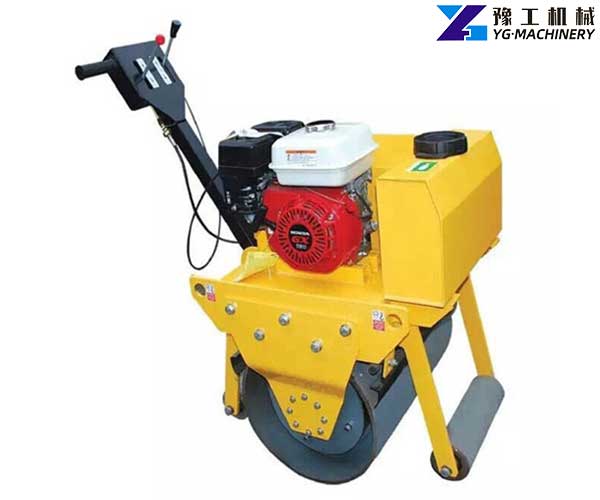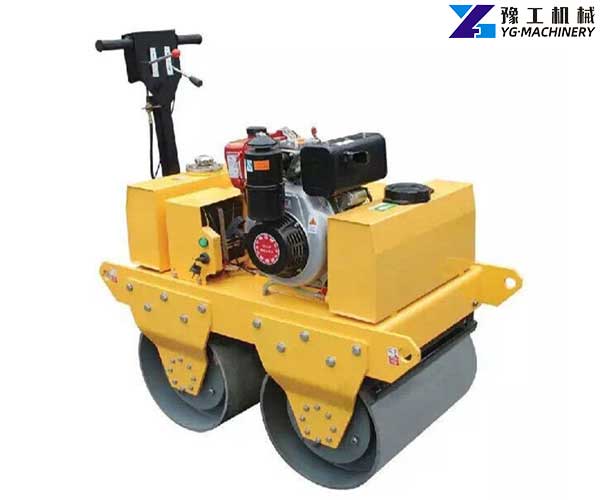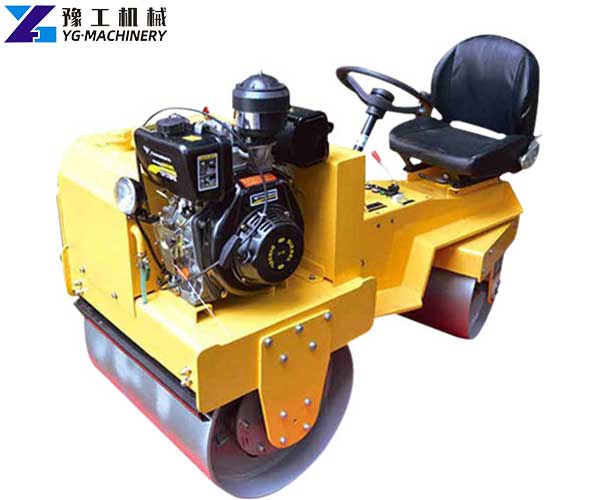 Advantages of Road Roller for Sale:
Roller compactor for sale can repair the pit and cover around the edge, it is suitable for the compaction of the asphalt for small groove backfill. It is suitable for sidewalks, bridges, parking lots, sports grounds, and other narrow spaces. The armrest of a single drum roller adopts a plane gear adjusting mechanism. The roller has a high roadside clearance and a small side clearance. It is ideal for wall and road rock compaction. Double drum walk behind road roller can move back and forth, the device of "reverse" forced reversing lever makes the operation safer. Its armrests can erect to reduce transportation space.
Full hydraulic ride on roller adopts a famous diesel engine and international famous brand SAUER hydraulic rotating unit. The handrail adopts a flat gear adjustment mechanism, which is flexible and adaptable to workers of different heights. It also adopts international famous NSK bearings, MITSUBOSHI triangle, which can guarantee the working performance of the machine. The ride on roller is compact, small in size, powerful in excitation. Moreover, it has an adjustable folding handle for easier transportation and storage. YG Machinery sells various models of road rollers machine, there is any You can click on the message box below or email admin@ygroadmachine.comto contact us.