YG-880 Full hydraulic driving road roller was exported to the Philippines.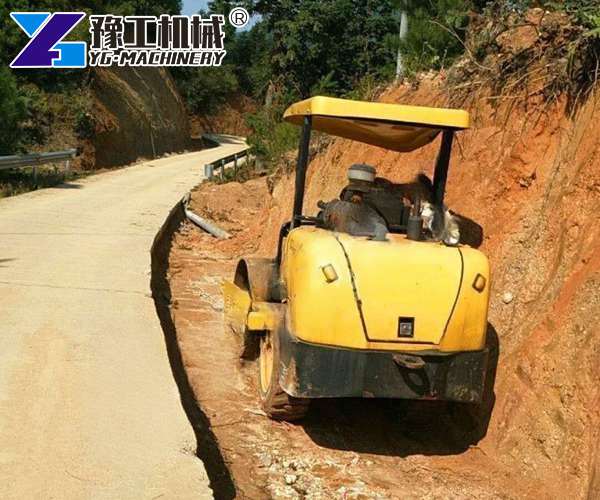 Working Case
Ramon is a purchaser from the Philippines. His company just got a pavement construction project. So they need to buy a mini road roller for this project. Ramon searched on Google and he found us – YG Machinery.
Ramon left his inquiry with requirements in detail. Then our sales manager Nina contacted him and offered a quote at a good price. Of course, the purchaser has compared our offer with many other suppliers. But he and his company chose YG Machinery finally.
Are you also interested in a mini road roller for sale? Please leave your requirements here. WhatsApp/Phone 008613598866720.
1-3 Tons Small Road Roller Machine
YG 1-3 Tons Mini Road Roller for Sale is a hot sale model. Gasoline and diesel engines to choose from. High performance. Factory Price.

Parameters
Check below the technical parameters of this mini road roller for sale.
| | |
| --- | --- |
| Model | YG-880 full hydraulic driving road roller |
| Power | 25HP/20HP |
| Water tank volume | 60L |
| Fuel tank volume | 19L |
| Start mode | electric start |
| Drive mode | hydraulic drive |
| Drum size | 740*530mm(forward) 800*530mm(back) |
| Walking speed | 0-5KM/H |
| Gradeability | 30% |
| Drum size | 740*850 mm |
| Vibration frequency | 70KN |
| Exciting force | 32kn |
| Type | Water-cooled 4-stroke, single cylinder/air-cooled 4-stroke, single cylinder |
| Vibration mode | Electromagnetic clutch |
| Engine model | 90N water-cooled single cylinder/Honda GX390 |
| Way of walking | Two-way driving |
| Machine weight | 1000KG |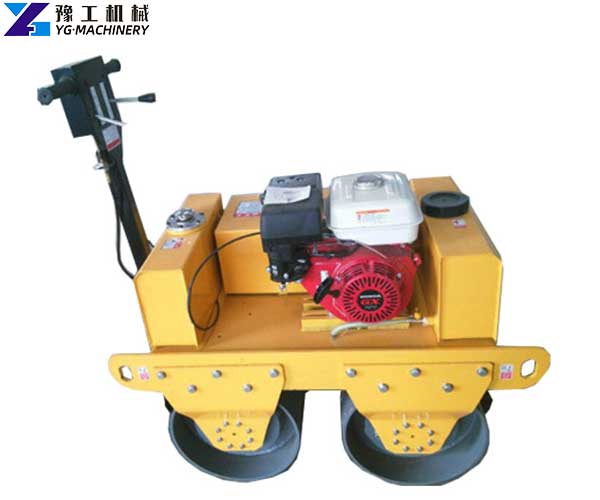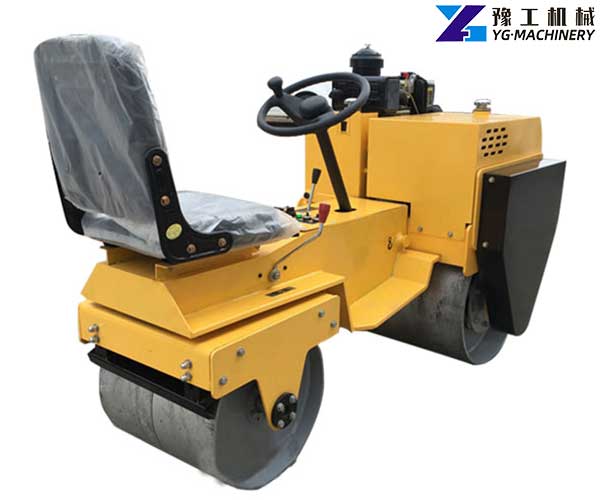 What is a road roller?
A road roller is usually used for pavement engineering. There are 8 types of rollers used in construction projects. Grid rollers. Smooth wheeled rollers. Pneumatic tyred rollers. Sheepsfoot rollers. Single drum rollers. Double drum rollers. Padfoot/ Tamping rollers.
A road roller, also known as a roller compactor, is a heavy machine used in the construction and maintenance of roads, highways, and other surfaces. It is used to compact, flatten, and smooth out the surface of the ground, whether it is asphalt, gravel, or dirt.
A typical road roller consists of a heavy cylinder or drum, usually made of steel, that is mounted on an axle and can be powered by an engine. The weight of the roller, along with the vibrations produced by the rotating drum, helps to compress the surface material and remove any air pockets, creating a denser and more even surface.
Road rollers come in various sizes and configurations depending on the specific application, from small walk-behind models to large, self-propelled machines that can weigh over 100,000 pounds.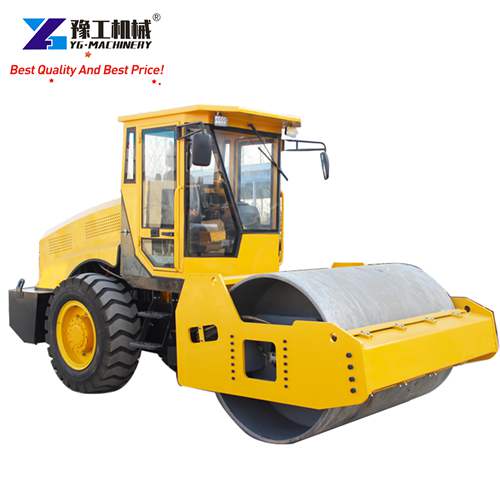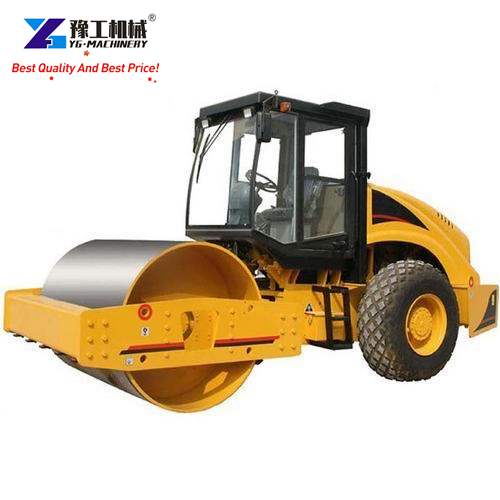 What is a mini road roller used for?
A mini road roller for sale is typically used for compacting and smoothing out smaller surfaces, such as driveways, parking lots, sidewalks, and small construction projects. These compactors are also useful for working in tight or hard-to-reach areas, such as around buildings or other structures.
Small road rollers come in different sizes and configurations. Henan YG Machinery offers types of road roller machines for sale. Such as Walk-behind Roller Compactor, which is operated by a person pushing or walking behind the machine, Ride-on Roller for Sale, which is operated by a driver seated on the machine, and small road compactor, etc. The compact size of small road rollers allows them to be easily maneuvered, making them ideal for smaller projects where larger equipment may not be practical or efficient.
Small road rollers typically have a drum width of 30 to 48 inches and a weight of 1 to 3 tons. They may be powered by gasoline or diesel engines and may include features such as vibration and water sprinklers to aid in the compaction process.
Why choose YG Machinery?
YG Machinery has more than 18 years in the field of machine manufacturing. Our machines have been exported to many countries, such as the Philippines, Vietnam, Thailand, Singapore, United States, Canada, Colombia, Brazil, France, Germany, South Africa, Oman, Saudi Arabia, United Arab Emirates, Côte d'Ivoire, Sudan, Madagascar, etc. And the customers have praised the performance and quality of our machines. We can supply many types of construction machines. For example, mini road roller for sale, mini excavators, Road Marking Machine, Concrete Road Cutting Machine, Small asphalt grinder, etc. Leave your messages here to get the mini road roller for sale price.