Summary: Road roller is common equipment for road construction. In this article, you will find different types of rollers used in construction projects and how to choose the right one.
The Road roller is a kind of construction machinery. It is suitable for the filling and compaction of large-scale engineering projects. Such as high-grade highways, railways, airport runways, dams, etc. With good plateau (3500m above sea level) operating performance. The impact depth is more than 1 meter. Then in this article, we will show you the 8 types of rollers used in construction sites and explain the relevant knowledge of road rollers in detail for you.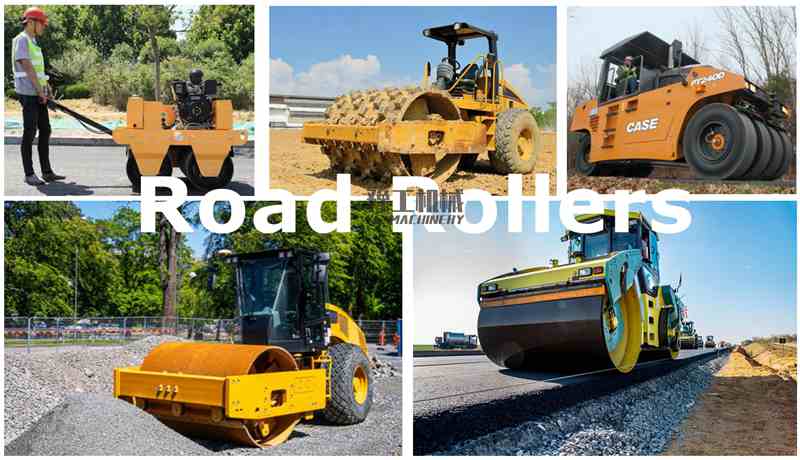 8 Types of Rollers Used in Construction Projects
Here are some road compactors that we used commonly in construction projects.
1. Cylindrical Rollers
The traditional tool cylinder roller is relatively light and pushed by people. The Cylindrical drums are usually 1 meter in diameter. Generally made of iron, stone, or concrete. It is mainly used for small and private projects such as yard work.
2. Mini road roller
This type is used for small road construction projects. Especially for the area where the heavy road roller can not work. The mini road roller can be divided into walk-behind road roller, ride-on road compactor, etc.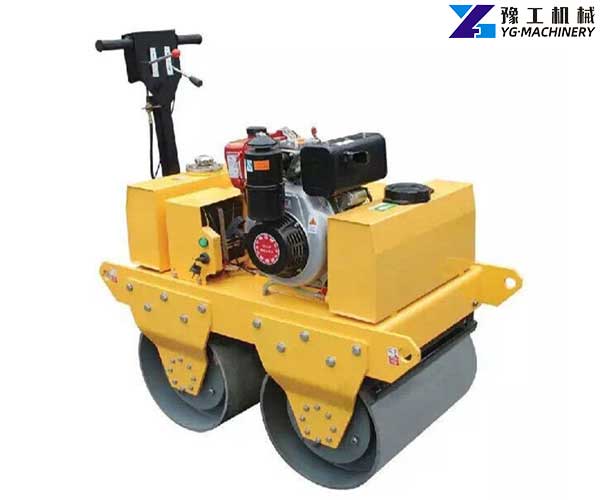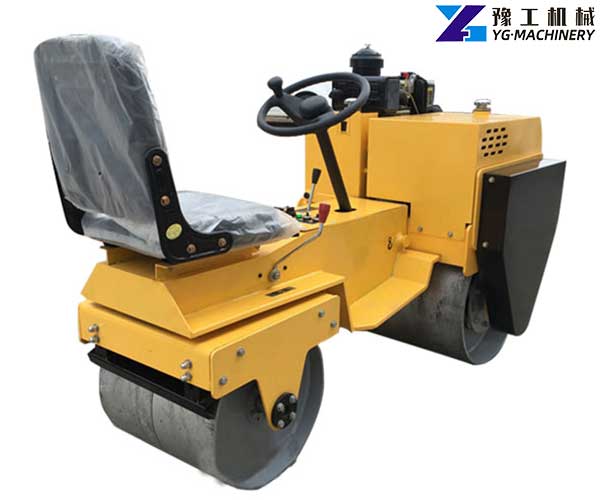 3. Grid Rollers
The surface of this one is like steel bar grid. This type of roller has a cylindrical heavy duty steel surface with a network of rebars forming a grid with square holes.
4. Pneumatic Rollers
Rubber wheel roller, Pneumatic tyred rollers. All sign the same tool. There are several rows of rubber tires on the front or rear. And this roller uses certain tires to compact the soil.
It is suitable for the sidewalk, and it is also helpful for the Leveling and Polishing Projects. Widely used in cold-paved asphalt or cold-mix pavement.
5. Sheepsfoot
It refers to a static compaction machine with evenly distributed staggered horn-shaped protrusions welded on the surface of the roller. It is used for the compaction works for earth embankments and roadbeds. This equipment can not drive fast. So that affects the work efficiency.
6. Double Drum or Tandem
The equipment is one of the common types of rollers used in construction. It is suitable for flat or gradient surfaces, for instance, asphalt road surfaces. But the traction is little, it is not recommended to use it in a professional area.
7. Single Drum or Three-wheeled
This Single-wheel road roller is used for compacting asphalt surfaces, compacting gravel, sand, other engineering foundations, and rolling lawns.
8. Vibratory Rollers
The equipment is similar to the Smooth Wheeled Rollers. The difference is that this one has a specialized vibration component. It can compact soil such as crushed stone or gravel.
Because soil, asphalt, and concrete have natural voids that can cause buildings to warp and sink, causing structural damage. The use of vibratory rollers helps maintain the structural integrity of buildings.
How to Choose the Right Type of Road Roller? If you want to buy a new road compactor, you can contact us. YG Machinery is a top and reliable road machinery manufacturer and supplier. We will propose to you the most suitable and cost-effective road roller. Please feel free to leave your messages.
Equipment use precautions
The road roller can walk forward or backward. Before you use it, you should first test whether the foot brake is sensitive. Note: When stepping on the foot brake, do not use too much force, and be careful not to forget to step on the clutch first. Turn the steering wheel and try it on the spot to see if the hydraulic steering gear is effective and reliable. Pull the engine throttle handle back to bring the engine to full speed.
Note: When shifting or reversing, you should first reduce the speed of the roller; before shifting or reversing, the main clutch must be depressed, otherwise the gears will be worn or broken early. Then lightly push or lightly shift or reverse the lever until the gears are fully engaged.