The oxygen cylinders for sale by YG machinery are professional high-pressure containers used to store and transport oxygen. The small oxygen cylinder is an ideal oxygen supply equipment for hospitals, first aid stations, nursing homes, home care, battlefield rescue, personal health care, and various oxygen-deficient environments. Myanmar customers ordered 1,000 40L small oxygen cylinders and 1,500 20L portable oxygen cylinders from us. In addition, YG Machinery sells industrial oxygen generators, medical oxygen generators, and 1L-10 oxygen generators. Click below for more information.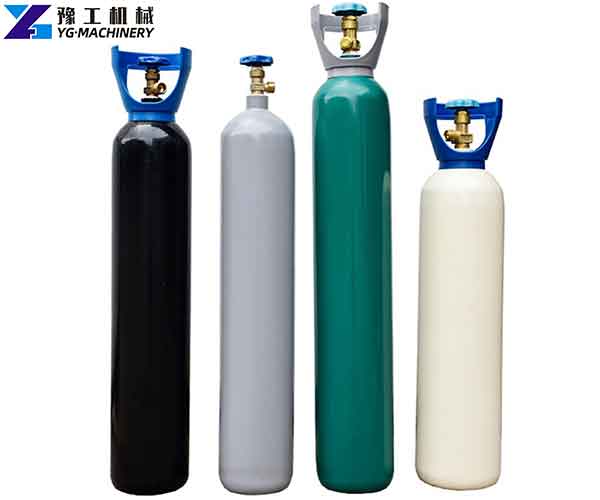 Product Parameters of YG Industrial Oxygen Cylinder:
Type
ISO9809-3 oxygen cylinder
Outside diameter
219mm
Water capacity
40L
Height
1300mm
Working pressure
150bar
With Cap Height
1450mm
Test pressure
250bar
Weight
48Kg
Design wall thickness
5.7mm
Material
37Mn
Storage gas
6M3
Color
Green, Black, White, Blue, Yellow, as Requested/as per your request for the oxygen tank
Filling medium
Air, oxygen, argon, hydrogen, helium, nitrogen, carbon dioxide, spacial gas, and mix gas for the oxygen tank
Packing
1.bulk loading; 2.packed in the plastic woven net; 3.packed in wooden pallets; 4.as required.
What is the Capacity of Oxygen Cylinder?
The small oxygen cylinder is composed of 4 parts: a bottle body, a bottle collar, a bottle valve, and a bottle cap. The bottle body is a cylindrical seamless container made of alloy steel by hot pressing. The exterior is painted with light phthalocyanine blue, and the words "oxygen" are marked with black paint. The commonly used oxygen cylinder has a volume of 40L and can store 6m³ of oxygen under a pressure of 15MPa.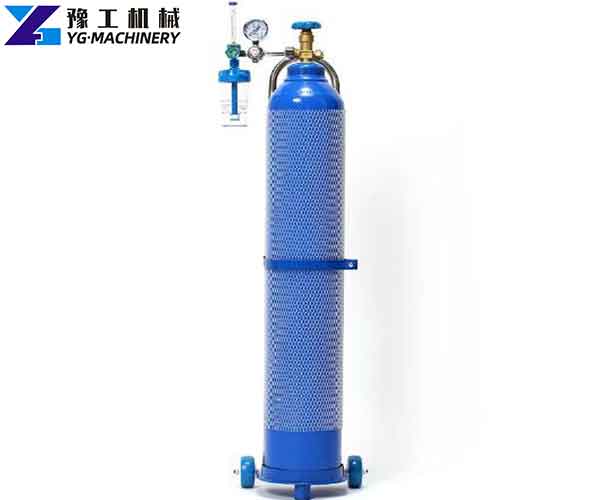 Precautions for Using a Small Oxygen Cylinder
Effectively do the four preventions: fireproof, oilproof, heatproof, and shockproof.
The oxygen in the oxygen cylinder cannot be used up completely. When the pressure drops to 0.5MPa, it cannot be reused to prevent dust from entering the cylinder, which may cause an explosion when the cylinder is flushed again.
For unused or empty oxygen cylinders, the signs of "full" or "empty" should be marked respectively, so as not to make mistakes in emergency use and affect a rescue.
When you stop oxygen inhalation, first turn off the flow meter, then turn off the main switch, then turn on the flow meter to exhaust the remaining air, and then turn off the flow meter.
Check the oxygen reserve before use, turn on the main switch of the oxygen cylinder, check the pressure gauge of the oxygen cylinder, and then turn on the flow meter switch to adjust the appropriate flow. If the pressure is less than 0.05-0.1MPa, it is not available.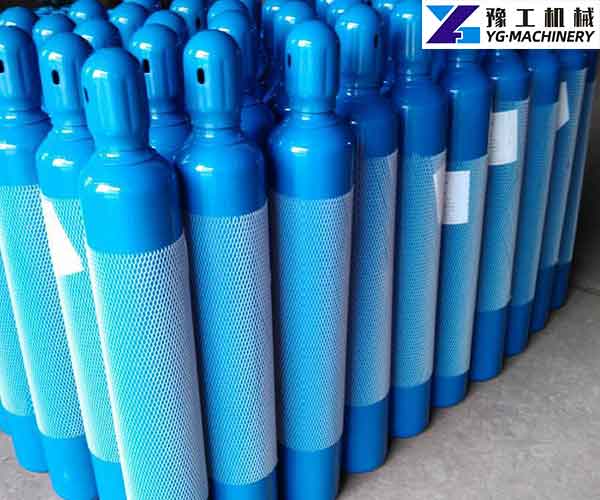 Other Products
YG Machinery not only sells oxygen cylinders, PSA oxygen generators, medical oxygen concentrators, 1L-10L oxygen generators, and nitrogen generators. Sell more construction machinery. Such as DTH drilling rigs, water well drilling rigs, small water well drilling rigs, anchoring drilling rigs, core drilling rigs, hydraulic rock splitter, pile breaker, mini roller machine, shot blasting machine, mortar sprayer machine, automatic sandblasting machines, fog cannon machine, etc. Contact us to get the rig price list.