At the beginning of February, customers from Spain asked for more information about 30 m³ and 50 m³ industrial oxygen concentrators through a message on the website. After receiving the customer's inquiry, we immediately contacted him. We answered the customer's question seriously. And sent him some industrial oxygen generator factory photos and medical oxygen generator videos.
And told the customer that we sold the industrial oxygen generator in Peru, and maintained a long-term cooperative relationship. After answering a series of customer questions, I finally paid a 30% deposit in one week and ordered two 50m³ and one 30m³ industrial oxygen concentrator. How can you buy oxygen concentrator with a high-quality and low-cost oxygen machine price? Here are some tips to buy oxygen concentrators for sale. Contact us to get oxygen concentrator price right now.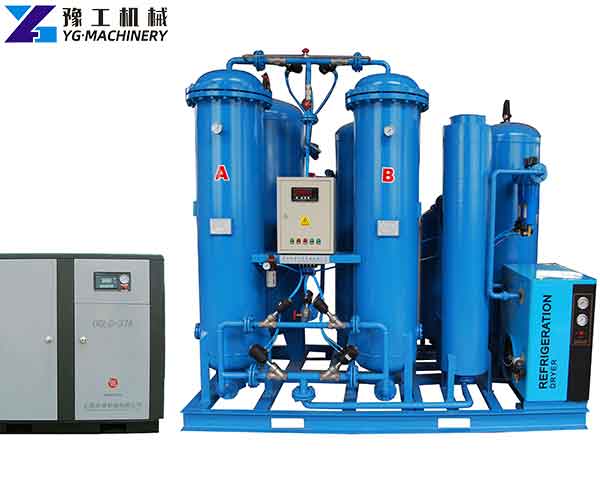 Industrial Oxygen Concentrator Parameter:
| | | |
| --- | --- | --- |
| Model No. | Flow Rate | Purity |
| YGFO-5 | 5 | 93±2% |
| YGFO-10 | 10 | 93±2% |
| YGFO-20 | 20 | 93±2% |
| YGFO-30 | 30 | 93±2% |
| YGFO-40 | 40 | 93±2% |
| YGFO-50 | 50 | 93±2% |
| YGFO-60 | 60 | 93±2% |
| YGFO-70 | 70 | 93±2% |
| YGFO-80 | 80 | 93±2% |
| YGFO-100 | 100 | 93±2% |
| YGFO-120 | 120 | 93±2% |
| YGFO-150 | 150 | 93±2% |
| YGFO-180 | 180 | 93±2% |
| YGFO-200 | 200 | 93±2% |
Features of Industrial Oxygen Gas Generator:
Air is the raw material, low power consumption, and low cost of oxygen production.
The performance is stable, and the whole set of gas circuits are low-pressure systems, and the operation is stable.
The flow rate is adjustable, the oxygen supply is large, and the noise is low.
Easy to operate, ready to use, and ready to make continuous oxygen supply.
On-site oxygen production is convenient, pollution-free, simple to operate, and small in size.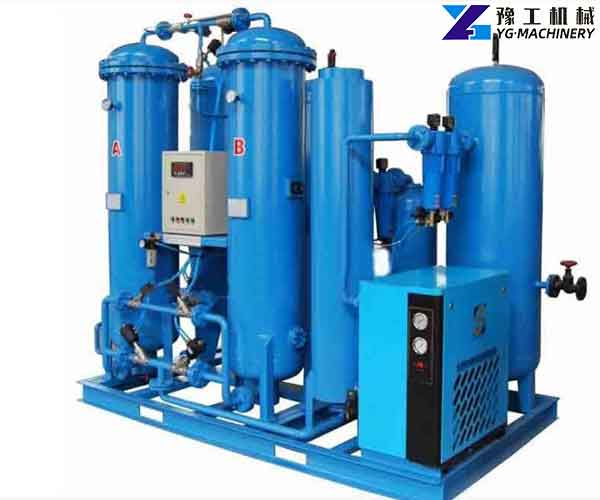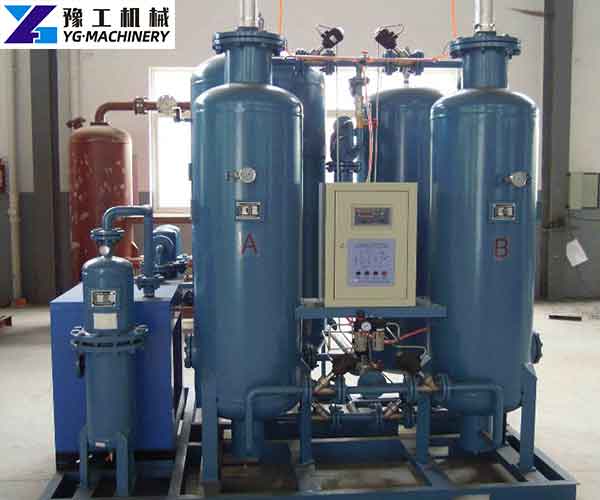 Small PSA Oxygen Generator for Sale
The small medical PSA oxygen generator is a kind of equipment that uses air as the raw material and uses the pressure swing adsorption principle to provide medical oxygen to hospitals and medical institutions. It has the characteristics of small size, fast start-up, low energy consumption, simple operation, and large load operation adjustment range. It is completely suitable for the oxygen demand of community primary health centers and health centers and can be widely used in medical, health care, and other industries. Contact us to get an industrial oxygen concentrator price right now.
Features of Industrial Oxygen Concentrator
The raw material for oxygen production is air, no auxiliary materials are needed, no pollution, and low cost. Fully pneumatic control, simple and reliable structure, easy maintenance. The whole process of oxygen production works at room temperature and low pressure, which is safe and reliable. The oxygen produced by this mechanism can be used in places with lighting and electricity. The industrial oxygen generator is easy to operate and can be turned on when you want to use it. The oxygen production is fast and stable. The oxygen flow rate can be adjusted at will. In areas with high cold and sudden climate change (large temperature difference), the quality of oxygen production is still stable and reliable when used.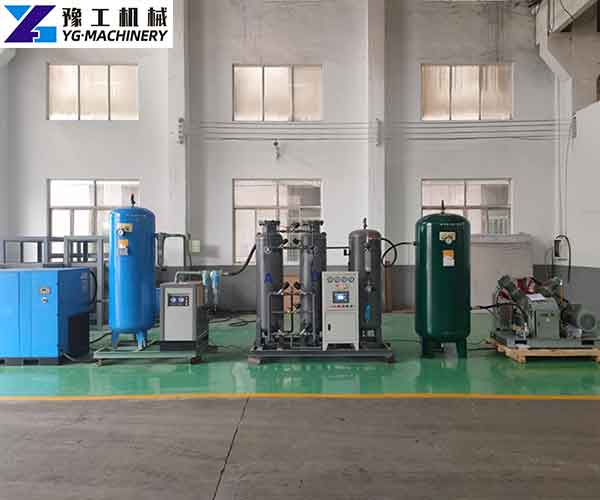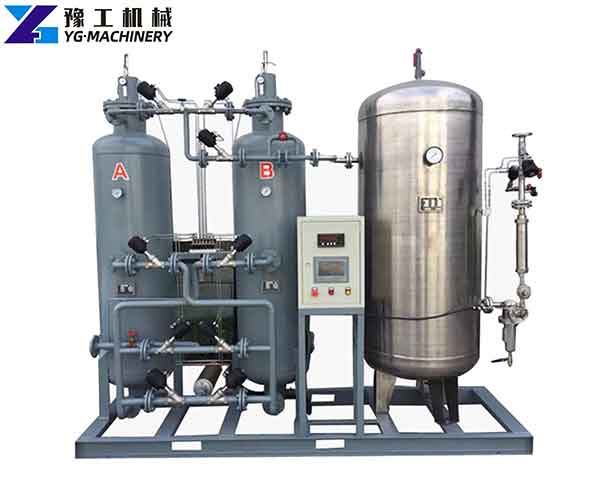 Oxygen Concentrator Manufacturer
The PSA oxygen generator is favored by the majority of users because of its remarkable advantages. It is widely used in metallurgical combustion, chemical, environmental protection, building materials, light industry, medical treatment, aquaculture, biotechnology, sewage treatment, and other fields. YG Machinery can provide various models and sizes of PSA oxygen generators, nitrogen generators, and oxygen machine for home. In addition, there can be a disinfection door for sale, wet wipe making machine, tissue making machine, mask making machine,  glove making machine. If you are looking for industrial oxygen concentrator for sale, please leave your message.