You must have seen a concrete pile breaking machine on-site. What is a concrete hydraulic pile breaker price in France? How many piles can a pile cutter machine break one day? Read this blog to learn more.
What is a Pile Breaker Machine?
Pile cutting machine, also known as pile breaking machine, is a kind of pile machinery. It can quickly clean up construction pile heads and pour pile heads. It is easy to operate and saves manpower and material resources. It is mainly used for breaking pile heads in batches. It has a low cost and can be completed quickly construction, has the unique advantage of shortening the construction period.
Contact us to get the concrete pile breaker price in France now.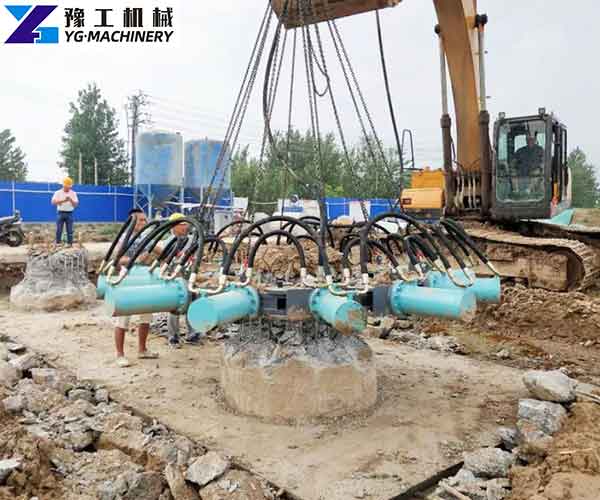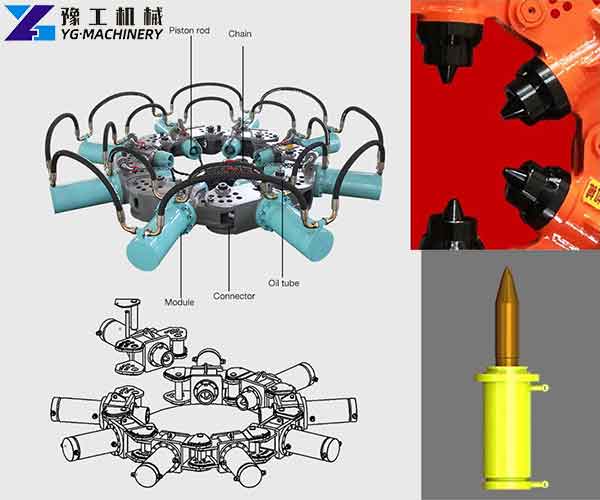 What is the Drive mode of the pile breaker?
Excavator: The excavator provides power and lifting force at the same time;
Hydraulic system + crane: the hydraulic system provides power, and the crane provides lifting force;
Hydraulic system + loader: hydraulic system provides power.
Click the button below to get the hydraulic pile breaker price!
How much is the Concrete Pile Cutting Machine in France?
The hydraulic pile breaker breaks the pile head according to different pile head configuration modules. So the price is different according to your requirements. If you need a quote for pile breaker price in France, please contact us. WhatsApp/WeChat: +8613598866720.
Module Number
PCS
4
8
9
10
11
12
13
14
15
16
17
18
Combination of the total weight
KG
1600
2640
2970
3300
3630
3960
4290
4620
4950
5280
5610
5940
Pile diameter range
mm
400-600
600-800
800-1000
1000-1150
1150-1300
1300-1500
1500-1650
1650-1800
1800-1970
1970-2200
2200-2360
2360-2500
Hydraulic excavator
T
20T-30T
30T-40T
Hydraulic system/pump station
Max.Thrust
300KN
Max.

Cylinder required

20L/min
Machinery Tonnage
≥20T
Location pin

Φ35

Max.

Cylinder Trip

300mm
Chisel diameter
110mm
Single

module weight

335KG
Max.

Cylinder Pressure

300MPa
Max.

Hoist Capacity

≤500mm
Single

module

size

1015*865*340mm
How many piles can a Pile Breaking Machine break?
The pile breaking efficiency of the pile breaking machine is closely related to the pile diameter. For square piles of 250 mm-650 mm, it can break about 200 piles a day. For cylindrical piles, the pile breaking efficiency varies greatly depending on the size of the pile diameter and the type of pile diameter (house construction piles or high-speed railway piles under rapid development).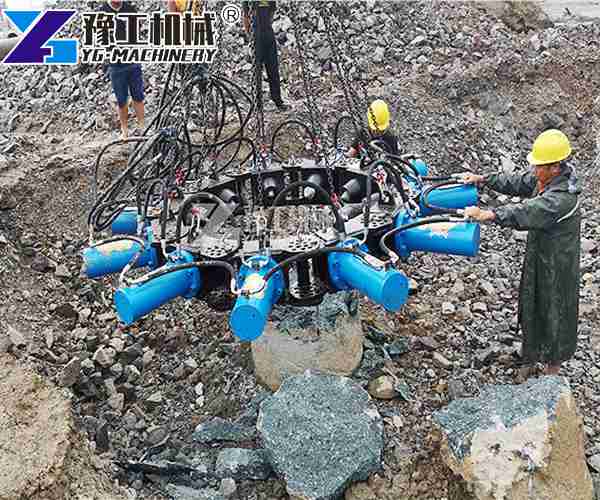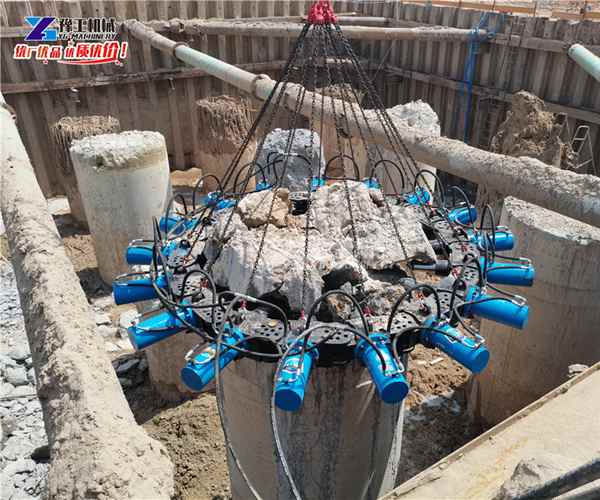 If you want to know more construction details of the hydraulic pile breaker machine, please leave us your messages. 7/24 online services to answer your equipment technical problems. YG Machinery sincerely looks forward to your cooperation with us.
Henan Yugong Machinery is a manufacturer of cutting and demolition equipment for 18 years. It is famous in the market for its "efficiency and stability". Excavator crushers, rotary screening buckets, hydraulic wall saws, and other cutting and demolition equipment play a pivotal role in the fields of high-speed railways, subways, and mines. They are widely used in a large number of national key construction projects, and have served more than 30,000 projects in total!