Loader is a kind of earth and stone construction machinery widely used in highways, railways, construction, hydropower, port, mine, and other construction projects. What are the best loader brands? If you are looking for a wheel loader for sale, please leave your inquiry here.
Top 5 Best loader brands
There are many loader brands in the construction equipment market. Which one to choose? Here, we list the 5 best wheel loader brands with their advantages and disadvantages.
Cat loader (Caterpillar)
Caterpillar loader is absolutely one of the Best Wheel Loader Brands. It has the highest brand premium according to the data from EquipmentWatch. Caterpillar loader is great for your project. The wheel loader can save fuel consumption while reducing long-term operating costs. Cat wheel loaders meet emission standards and improve fuel economy without compromising machine performance. Extraordinary reliability, durability, and versatility allow machines to better meet your work needs.
Advantages:
Higher Productivity
Better fuel efficiency
Easier maintenance
Disadvantages: The price is too high.
Hot sale model: cat 988, cat 994k, cat 966, cat 950, cat 980, cat 992.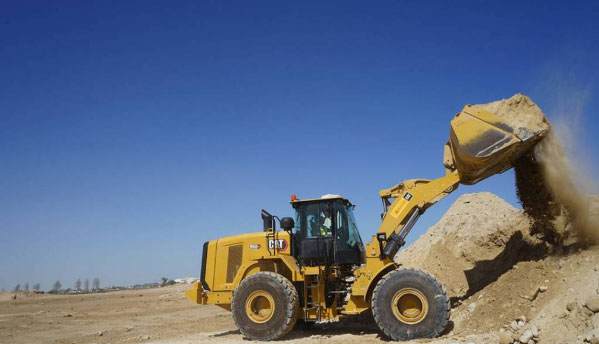 Volvo loader
Volvo is a Swedish multinational manufacturer of luxury vehicles headquartered in Torslanda, Gothenburg. In 1999, Volvo started manufacturing construction equipment, such as excavators, wheel loaders, etc.
As one of the largest players in the construction industry, Volvo Wheel Loader is also popular in the market. The added strength and durability allow the vehicle to load more material in less time, making it more efficient and productive. For the larger wheel loaders, Volvo also increases the lift and traction of the vehicle and proves the penetration of the bucket. But Volvo parts are expensive, maintenance costs are high.
Hot sale model: Volvo L90H, Volvo L120H, Volvo L150H, Volvo L170H, Volvo L350H, Volvo L150H.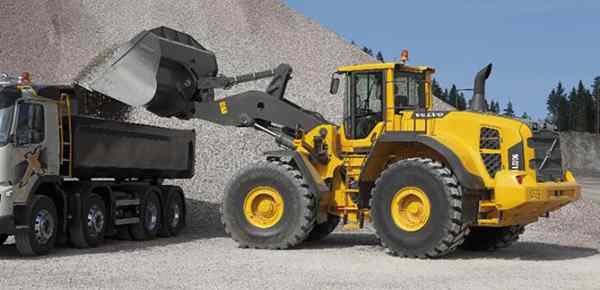 YG Wheel Loader
Henan Yugong Machinery is a professional road construction machinery manufacturer and supplier. With more than 17 years of R&D in the field of equipment manufacturing, YG Machinery is certainly one of the best loader brands in the market.
YG Wheel Loader has the advantages of fast operation speed, good maneuverability, and easy operation. The loader is mainly used for shoveling, loading, and unloading, soil and bulk materials such as stones, and can also perform light shoveling operations on rocks and hard soils. If you change different working devices, it can also complete the work of bulldozing, lifting, loading, and unloading other materials. In highway construction, it is mainly used for filling and excavation of roadbed engineering, aggregate, and loading of asphalt and cement concrete yard.
Besides the wheel loader, YG Machinery offer also the equipment parts.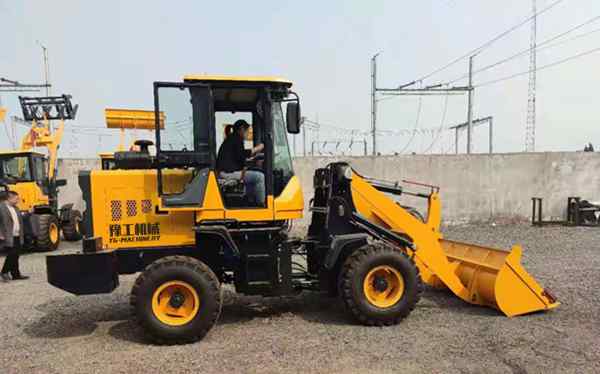 Komatsu loader
Komatsu is a brand from Japan. This brand is also one of the best loader brands in the market. It has a wide variety of wheel loader options for your quarry, construction site, or mine. Two types of the wheel loader to choose from: tire type wheel loader and crawler type wheel loader.
The tire type has the advantages of Lightweight, fast speed, flexible, high efficiency, not easy to damage the road surface, high ground pressure, poor passability. It is widely used.
The grounding specific pressure of the crawler type is small, the passability is good, the center of gravity is low, the stability is good, the adhesion is strong, the traction force is large, the cutting force is large, the speed is low, the flexibility is relatively poor, the cost is high, and the road surface is easily damaged when walking.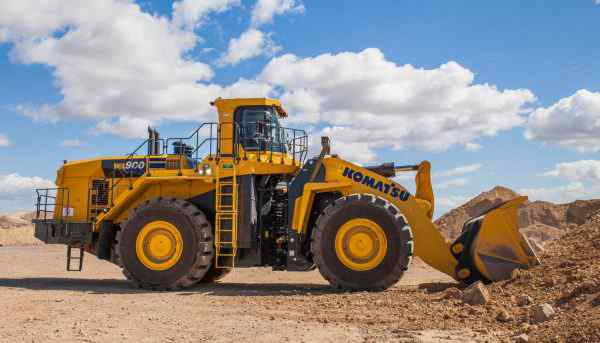 Need to purchase a wheel loader for your next project?
Now, you get information about the top performing wheel loader brands and manufacturers. Do you need to purchase a wheel loader for your next project? Please leave your inquiry, our sales manager will get you the best quote. Henan Yugong Machinery is a top and professional machine manufacturer and supplier. If you have any questions about the machines, do not hesitate to leave your messages.
Besides the wheel loader, we have also other equipment for road construction, for example, excavators, road rollers, forklifts, concrete mixer pump, Asphalt Equipment, Dust Control Water Truck, etc.