Pile cutter for sale, please contact us by WhatsApp +86 13598866720 or send us an email admin@ygroadmachine.com to get a free quote.
In mid-November, we received a request from a customer from Singapore who wanted a pile cutter machine. After understanding the customer's specific needs, our sales manager Joyce Liu introduced to the customer in detail a hydraulic concrete pile breaker machine. The various parameters of the pile breaker for sale, have a modular composition that can break pile heads of different diameters.
The most important thing is that we provide him with a competitive pile cutter price. If you are looking for a machine to destroy pile heads quickly, we will be your ideal partner. Not only the pile breaking machine but also other equipment such as hydraulic rock splitter, manhole cover cutting machine, concrete road cutting machine. If you are looking for a pile cutter for sale, please leave a message.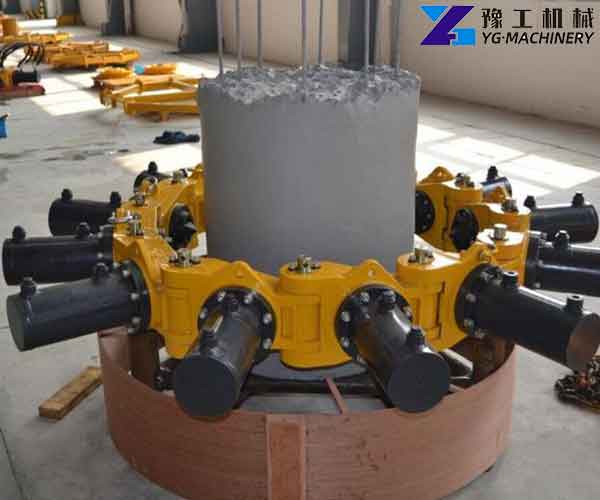 Parameter of Pile Cutter for Sale:
Module Number
PCS
4
8
9
10
11
12
13
14
15
16
17
18
Combination of the total weight
KG
1600
2640
2970
3300
3630
3960
4290
4620
4950
5280
5610
5940
Pile diameter range
mm
400-600
600-800
800-1000
1000-1150
1150-1300
1300-1500
1500-1650
1650-1800
1800-1970
1970-2200
2200-2360
2360-2500
Hydraulic excavator
T
20T-30T
30T-40T
Hydraulic system/pump station
Max.Thrust
300KN
Max.

Cylinder required

20L/min
Machinery Tonnage
≥20T
Location pin

Φ35

Max.

Cylinder Trip

300mm
Chisel diameter
110mm
Single

module weight

335KG
Max.

Cylinder Pressure

300MPa
Max.

Hoist Capacity

≤500mm
Single

module

size

1015*865*340mm
The Working Principle of the Pile Cutter for Sale:
A hydraulic pile cutter of sale uses the power of an excavator or hydraulic station to break piles. The pile breaking machine adopts a modular advanced combination, which can be installed and quickly broken according to the diameter of different broken pile heads, and is not restricted by the region. During the construction of the concrete pile breaker, the operation is simple, high efficiency, low noise, and low cost. If you are looking for a pile cutting machine for sale, please leave a message.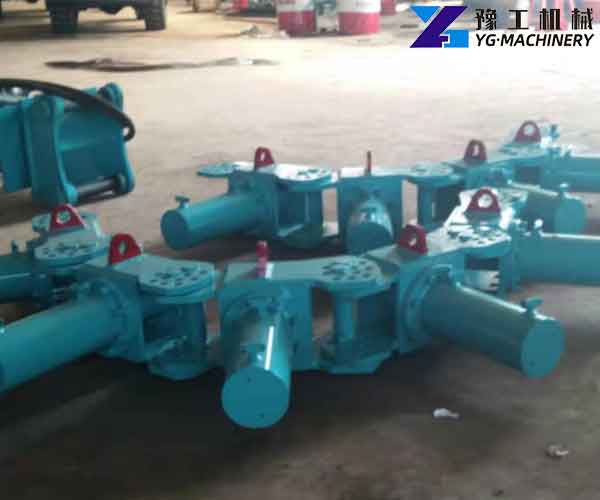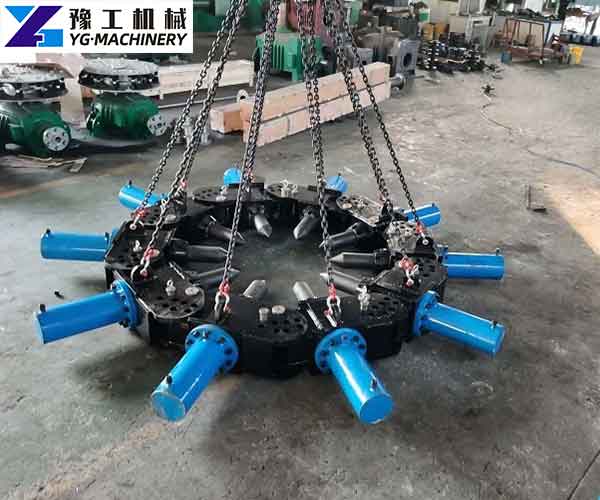 What is the Purpose of the Pile Cutter for Sale?
The pile cutter for sale is widely used in high-speed railway bridges, industrial and civil construction pile foundation projects. Generally, circular pile cutters are suitable for pile diameters of 300mm-2000mm. Square pile cutters are suitable for pile side lengths of 250-600mm, which can meet various requirements for large-scale foundation construction. The working device is composed of multiple hydraulic cylinders of the same type to form pile breakers with different diameters, which can meet the requirements of pile breakers with various diameters.
Features of the Concrete Pile Cutter for Sale:
Simple operation: The operation of the pile breaking machine is simple and does not require professional skills. The safe construction personnel is the driver of the excavator, who does not directly touch the broken pile and the construction is very safe.
Modularization: The pile breaker is composed of multiple modules, which can cut pile heads of different sizes.
Versatility: The pile breaker can be connected with multiple construction machinery and can be hung on cranes, excavators, telescopic booms, and other construction machinery.
High-cost performance: Made of high-quality steel, with long service life and low wear rate, it will bring customers the best benefits.
Environmental protection: low noise operation, construction will not affect the surrounding environment.
Practicability: full hydraulic drive, no vibration, hydrostatic construction, no impact on pile foundation equipment.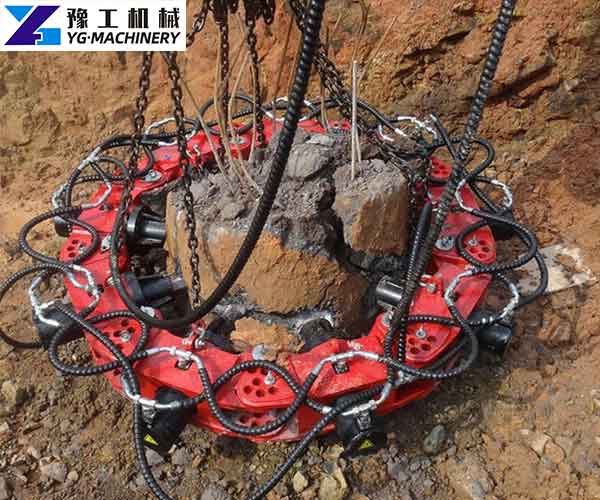 Related Products
YG Machinery sells various construction machinery, road machinery, and drill equipment. Such as water well drilling rigs, core drilling rig, down the hole drilling, rotary drilling rig, anchor drilling machine.  shot blasting machine, mini concrete pump, mortar sprayer machine, sandblasting machine, pipe rust removal machine, pipe shrinking machine, floor grinding machine, road roller machine, asphalt crack filler machine, road making machine, fog cannon machine, etc.