What is a Universal Pile Extractor? How much is it? I-beam pile puller uses the oil cylinder to pull out the I-beam. The hydraulic pile extractor is composed of two parts: the main engine and the power station. The pile clamp of the main engine is used to clamp the section steel to be pulled out, and the main engine oil cylinder is provided with pressure through the power station to lift it up a certain distance, and the piles are pulled out section by section.
H-beam Hydraulic Pile Extractor | Steel Pile Extractor for Sale
I-beam or H-beam steel pile extractor is mainly used in municipal construction, pipeline laying, tunnel engineering, sewage treatment, support construction. It can pull out the H-section steel and recycle it to reduce construction costs. The whole machine can adapt to venues with narrow venues and insufficient top space.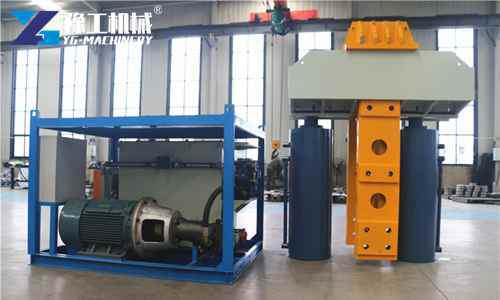 H-beam Pile Extractor
Maximum output of oil cylinder: 800 tons
Maximum pulling force: 250 tons
Suitable H-Beam Specification: 300-800mm
Control Type: Wireless Remote Control
Transport Package: Wood Box
Parameters
Model
YG-BZ-500H
YG-BZ-630H
YG-BZ-800H
Maximum output of large top cylinder (tons)
500
630
800
Maximum output of small top cylinder (tons)
100
Maximum output of clamp cylinder (tons)
250
Suitable for H-beam specifications
488mm*300mm-800mm*300mm
High-pressure pump
A7V-160LV
Maximum flow
160L/min
work pressure
31.5MPa
Sheet Pile Extactor is suitable for pulling I-beam or section steel piles in clay, sand, or soil layers containing a small amount of gravel. You can use it for the protection of deep foundation pits such as subway stations, underground warehouses, underground shopping malls, basements of high-rise buildings, water conservancy, harbor engineering, shield tunnel entry, and exit projects, waterproofing, soil retention, curtain engineering, and underground pipelines around construction areas. Piling works for building structures.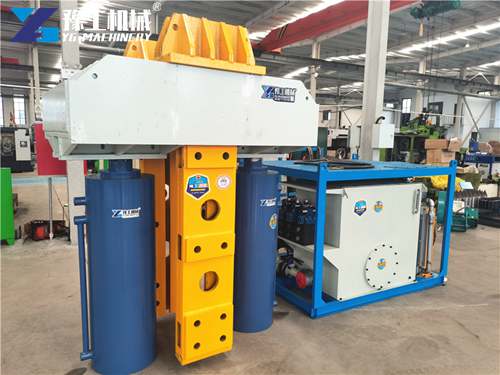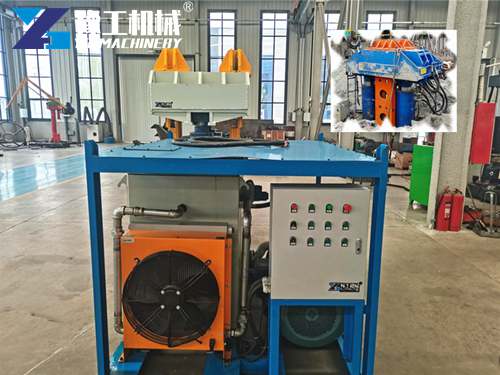 Advantages of Pile Extractors
Double-section high-pressure cylinder.
Large pile pulling force, adjustable speed, faster pile pulling later, saving time
Efficient pile extraction: The maximum clamping force of the clamp cylinder is 250 tons. With the high-strength clamp tooth plate, the pile is pulled out quickly.
Equipped with a 55kw hydraulic pump station.
Adjustable power, 100% factory inspection.
Remote control: The advanced hydraulic system design is combined with remote control and electric control, which is easy to operate and easy to maintain.
Features
Remote control and remote operation, supporting hydraulic pump station, can pull out 40 meters of steel
Scope of application:
It is suitable for pulling up, recycling and reuse of H-shaped steel retaining piles.
The traditional pile pulling machine takes up to 40 minutes to pull out a 20-meter H-beam. Our products only need 15 minutes, and YG pile extractor can pull 60 piles per day. And its work efficiency is more than doubled. It is mainly suitable for 300*500mm 300* 700mm and other specifications of the I-beam. If you need to pull up 900mm H-Beam steel, we can customize it for you.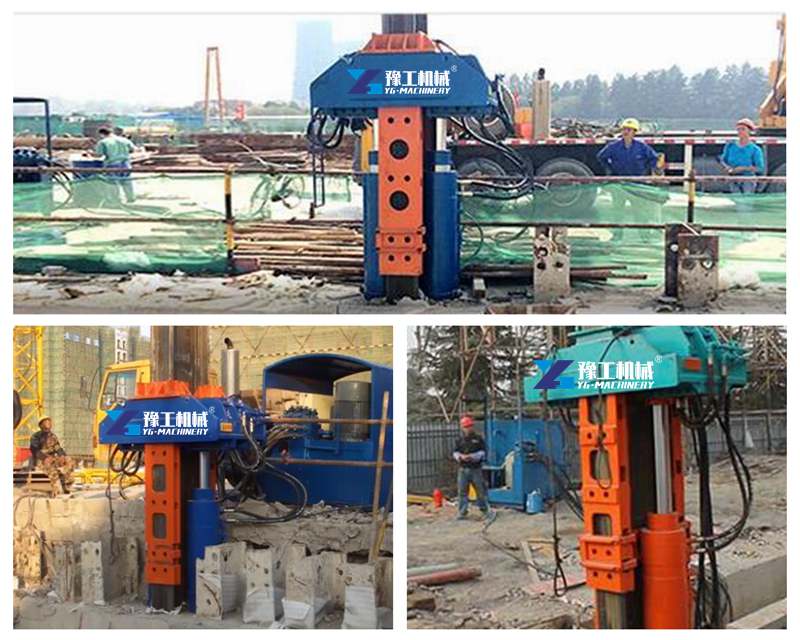 How to use the pile extractor?
Due to the great resistance and pressure of the H-beam when it is just pulled out, it is necessary to use a large oil cylinder to pull out the H-beam. When using a small oil cylinder to pull out, the speed will be several times the original; the distance of the double-section oil cylinder can be adjusted according to the distance of the H-beam.
Precautions for H-beam pile pulling machine
Safety helmets must be worn when entering the construction site.
Before pulling the H-beam, the soil cleaning work on the ring beam must be carried out to ensure that the oil top is placed vertically and stably.
The distance between acetylene and oxygen cylinders for gas welding should be more than 5 meters to ensure safety.
The pulled H-beams are stacked neatly, and the construction materials must be kept in place.
The electricity used for construction must meet the requirements of national standards and safety regulations.
What is the Pile Extractor price?
As a large-scale demolition H beam Sheet Pile Pulling Machine Manufacturer and Supplier for 17 years, our machines are available from stock, with direct factory prices. Henan Yugong Machinery provides kinds of construction machines for you, such as Pile Breaker Machine, Pile driver for sale, etc. Besides, we can configure construction solutions for users and create more value for users according to the construction requirements of customers. If you are looking for a H beam steel pile extractor, please contact us here to get the pile pulling machine factory price.