Barbu is a road construction project contractor. He has some projects to install concrete curb stones. Due to the high cost of prefabricated curbs, he wants to buy a Curb Slipform Machine. Then he contacted YG Machinery and ordered a curb & gutter machine from us. WhatsApp/Tel 008613598866720.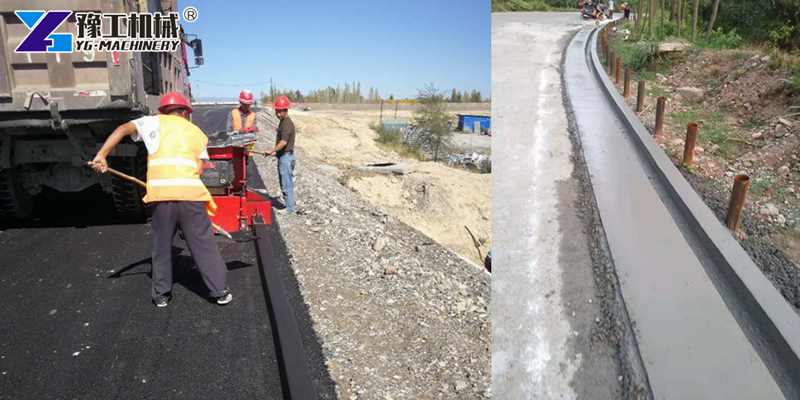 What is a Curb Slipform Machine?
Curb stones are also commonly referred to as shoulder stones. Curbstone slipform molding machine refers to vibrating and blanking cast-in-place concrete by machine and forming curbstones of various customized sizes with mold slip form. Because of its high construction efficiency, it can reach 1200-1500 meters per day and is favored by various highway construction teams.
The Curb & Gutter Machine is mainly used for making curb stone. It is the equipment used in road construction projects. According to the size of the machine, the roadside stone slip molding machine can be divided into small and medium-sized roadside stone slip film machines.
Way of walking: The small size walks forward by reverse thrust, and the medium size walks automatically.
Molding method: Small size is extrusion molding, and medium size is vibration molding.
Mold lifting: small molds cannot be lifted, medium molds can be lifted.
Molding size: The small size can be formed up to 35 cm wide/height, and the medium size can be formed up to 80 cm wide.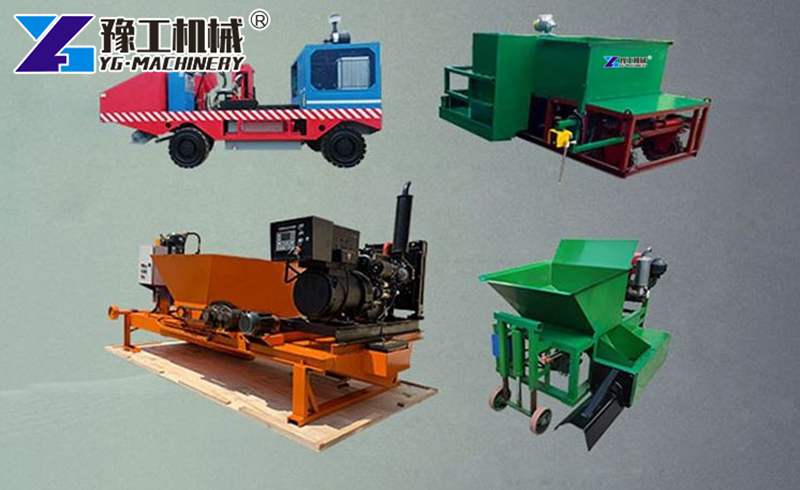 Technical Parameters of Curb Slipform Machine
Paving curb size
width <900mm, height <500mm
Generator set parameters
Rated power
12kw
Working voltage
380V
Starting form
electric start
Heat dissipation form
water cooling
Features
well-known brand single-cylinder diesel engine, high reliability; well-known brand 100% all-copper generator
Vibrating rod forming
suitable for plastic concrete (higher strength of curbs); suitable for dry hard concrete (more beautiful appearance of curbs)
Automatic leveling(optional)
leveling range: +-5cm (Japanese components, temperature compensation, overvoltage, and overcurrent protection)
Automatic steering
Minimum turning radius: 3.5m (Japanese components, temperature compensation, overvoltage, and overcurrent protection)
Paving speed
1-6m/min (using CVT transmission, convenient to adjust the most suitable paving speed)
Hopper volume
0.4m3 (larger volume, reducing waiting time)
No-load mass
2000kg
Size
2800*2100*1200mm
What is the price of the Curb Slipform Machine?
If you want to get a curb slip form machine for your project, then:
You need to know the size of your curb stone.
It is recommended to use a medium-sized one if the width exceeds 20mm within 5km.
The small size is not suitable for long kilometers, but you can consider it if you have a low budget.
If you need an on-site construction video, please contact us via WhatsApp or WeChat to request it.