With the acceleration of urbanization, there are more and more constructions of municipal supporting pipeline facilities crossing the completed municipal roads. Horizontal directional drilling machine adopts a relatively mature pipeline construction technology and is a kind of construction industrial equipment for paving various underground pipelines, cables, and other public facilities.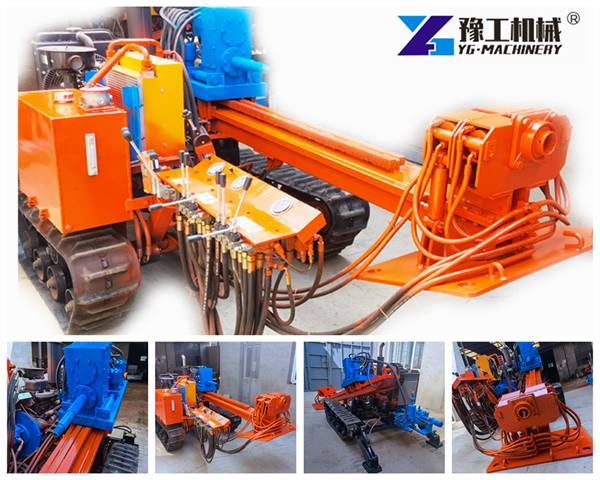 Horizontal Directional Drilling for Sale in Burkina Faso
HDD Machine has the least impact on the environment, the depth of pipeline coverage under obstacles is large, the protection effect on pipelines is large, and the maintenance cost is small. It is especially suitable for some excavations that cannot be implemented, such as downtown areas, urban roads, highways, railways, buildings, rivers, crops, vegetation protection areas, etc. Horizontal directional drilling has been widely used in municipal water supply, telecommunications, electric power, and other fields.
HDD Machine Parameters
| | | | | | |
| --- | --- | --- | --- | --- | --- |
| Model | YG-160A | YG-180 | YG-280 | YG-320 | YG-320A |
| Engine rated power | 100KW | 97KW | 160KW | 140KW/160KW | 160KW |
| Push and pull | Cylinder | Motor | Motor | Cylinder | Motor |
| Maximum drag/feed force | 160/100KN | 180/180KN | 280/280KN | 320/320KN | 320/320KN |
| Maximum torque of power head | 5000N.n | 6000N.n | 10000N.n | 12000N.n | 12000N.n |
| Power head speed | 0-180r/min | 0-140r/min | 0-120r/min | 0-140r/min | 0-140r/min |
| Moving speed of power head | 30m/min | 20m/min | 20m/min | 20m/min | 20m/min |
| Maximum reaming hole diameter | 600mm | 600mm | 750mm | 800mm | 800mm |
| Drill rod length (single) | 3m | 3m | 3m | 3m | 3m |
| Drill pipe diameter | 60mm | 60m | 73mm | 73mm | 73mm |
| Drill pipe diameter | 10-23° | 10-22° | 10-23° | 10-20° | 10-20° |
| Maximum mud flow | 160L/min | 250L/min | 320L/min | 320L/min | 320L/min |
| Maximum mud pressure | 100bar | 80bar | 80bar | 80bar | 80bar |
| Overall quality | 6700kg | 8500kg | 12500kg | 11500kg | 11200kg |
| Dimensions (length*width*height) | 5700*1820*2400mm | 6400*2270*2340mm | 7100*2260*2450mm | 7100*2250*2450mm | 7662*2162*2450mm |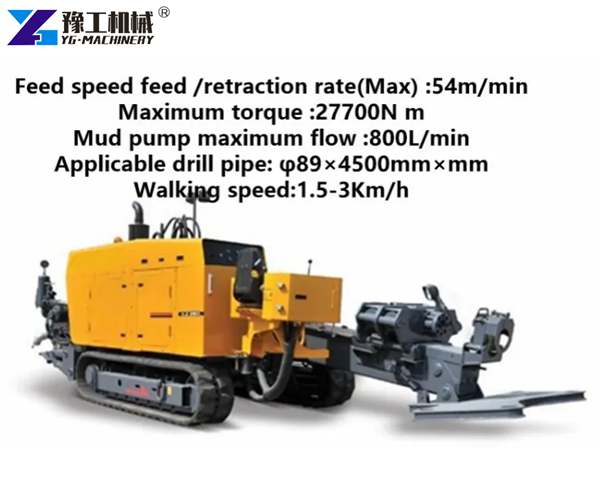 Features of Mini Horizontal Directional Drilling Machine
It has a wide range of applications and strong usable characteristics. Horizontal directional drilling rig is suitable for use in soil conditions such as clay, gravel soil, and sandy soil; it can be laid with a steel wire hose (PVC, PE, etc.) seamless pipe or cast iron pipe, and the diameter of the pipe is between DN40 and DN2000. The length can be more than 100m.
The rational layout of the drilling rig is flexible. The entire process of opening the hole can be carried out in the middle of the pre-dug reminder pit and the receiving pit or it can immediately drill from soil layer to layer at a small angle on the site where the drilling rig is installed.
The precise machining of construction machinery and equipment can take into account the control requirements of the pipeline elevation
The whole construction process does not generate noise or dust, does not damage the geological structure, and meets various requirements of ecological environment protection.
The flexible entry and exit of mechanical equipment reduce costs, and the construction speed is faster.
It is suitable for pipeline construction in areas where high formwork or complex pipelines are not allowed, such as highways, especially in new projects that cross rivers.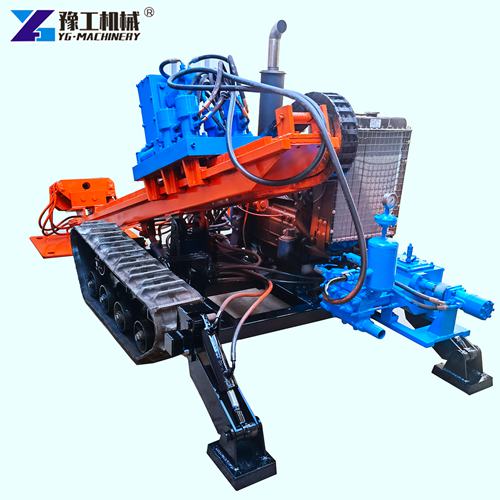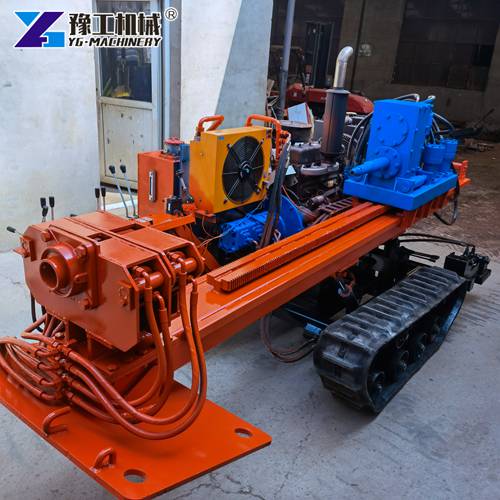 Auger boring machine Manufacturer
YG Horizontal Directional Drilling Machine adopts full hydraulic control and power drive technology to realize the functions of drilling tools such as rotation, propulsion, back expansion, back dragging, and driving of traveling devices. It is mainly used for crossing roads, railways, buildings, rivers, and in downtown areas, Under conditions that are not easy to excavate, such as cultural relics protection areas, crop, and vegetation protection areas, laying or updating pipelines for water supply, gas, electricity, telecommunications, natural gas, and oil.
Besides auger boring machine, YG Machinery provides also crawler type water well drilling rig, Core Drilling Rig, Rotary drilling rig, Small Water Well Drilling Rigs for Sale, etc.
If you are looking for horizontal directional drilling equipment, please leave your messages below and our sales manager will contact you for a quote.