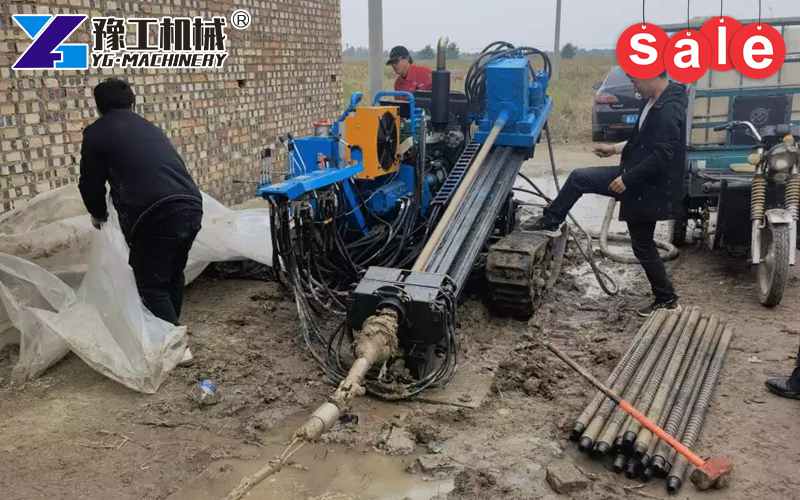 "YG Small 16 ton horizontal directional drilling machine is very nice! The salesman is very professional. After-sales services, no problem. Very satisfied. Thank you very much!!!"
Horizontal directional drilling exported to the United States
Above is feedback from Jason, our client from the United States. On February 18, he left a message on our website that he needed to buy a small HDD machine for his project. Our sales Philips contacted Jason and sent him a quote for a 16-ton horizontal directional drilling rig according to Jason's requirements. After a week of comparing, Jason chose YG Machinery and placed an order.
YG-160 Small Horizontal Directional Drilling Rig Machine for Sale
The small directional drilling rig is a construction machine for laying various underground utilities (pipelines, cables, etc.) without excavating the ground surface. In construction, it is suitable for sandy soil, clay, pebbles, and other ground conditions.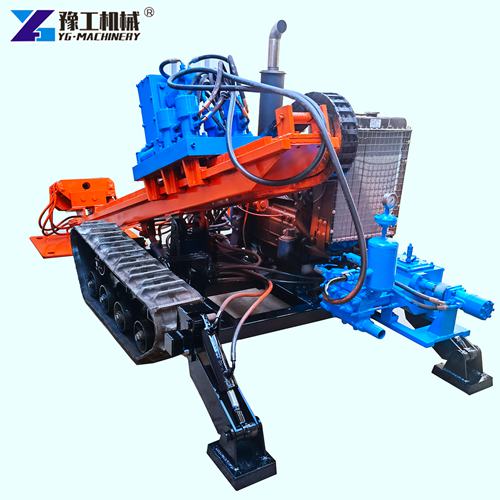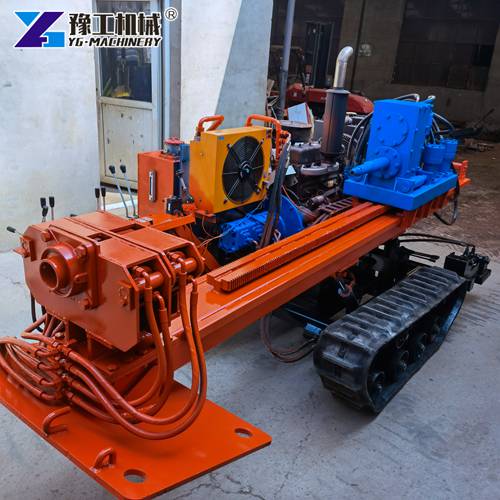 Technical Parameters
| | |
| --- | --- |
| Model | YG-160 |
| Engine power | 48kW, 65HP |
| Rated torque | 3200 N.m |
| Max diameter | 50 – 500mm |
| Max push &pull speed | 10m /min |
| Max inclination angle | 22° |
| Walking speed | 2 km/h |
| Drill distance | 10 – 200 m |
| Weight: | 2300 KG |
| Machine Size | 3800 x1600x 1800mm |
Features
Horizontal directional drilling technology is a new construction technology that combines directional drilling technology in the petroleum industry with traditional pipeline construction methods. It has the advantages of fast construction speed, high construction precision, and low cost. Check the features below:
The carriage propulsion mechanism has two speeds, fast and slow, to improve the efficiency of no-load operation;
The power head of the mine drilling rig is more suitable for dry/wet drilling and improves the service life of wet drilling;
Three-cylinder large-displacement mud pump, high reliability in drilling rig construction;
Dual hydraulic grippers connect and unload drill pipes to improve work efficiency;
The automatic floating mechanism of the power head effectively prolongs the life of the drill pipe thread;
Domestic well-known electric motors and hydraulic components provide reliable working guarantees for drilling rigs.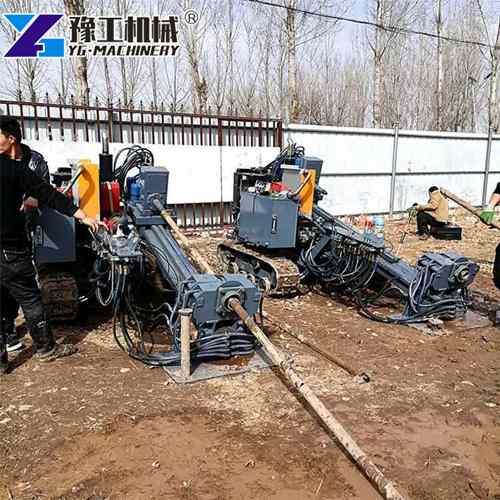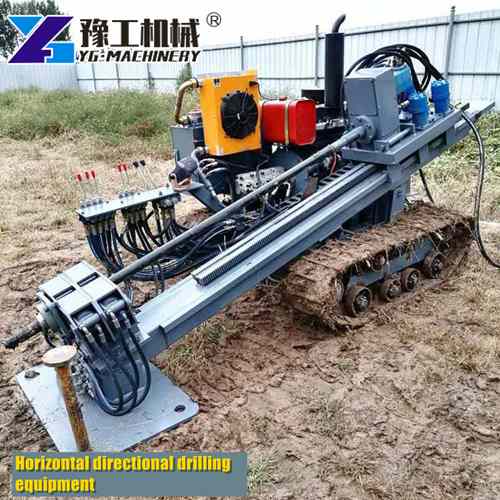 What is the price of Horizontal directional drilling equipment?
Horizontal directional drilling equipment, ultra-deep directional monitoring, wide application range. This kind of equipment is generally suitable for steel pipes and PE pipes with a pipe diameter of about φ300, and the maximum pipe laying length can reach 200m. It is suitable for various soil conditions from soft soil to hard rock, and has broad application prospects.
If you are looking for an HDD Machine for your project, please contact us to get the best price.