YG-60 Concrete Pump for Sale in Phillipines
The YG-60 truck-mounted concrete pump independently developed and produced by YG Machinery was exported to Phillipines. 
Vincent is from Manila, Phillipines. He has a cnstruction project that desperately need a concrete pump. And he find us YG Machinery via google search. According to his requirements, our sales manager Ann suggest our YG-60 diesel Trailer-mounted concrete pump. The client happily agrees to pay the deposit. Then we arrange export.
Trailer mounted concrete pump
Motor power: 90kw
Working efficiency: 55-60m³/h
Working pressure: 23mpa
Aggregate size: 0-5cm
Vertical conveying distance: 30-150m
Horizontal conveying distance: 50-500m
Delivery pipe diameter: 125mm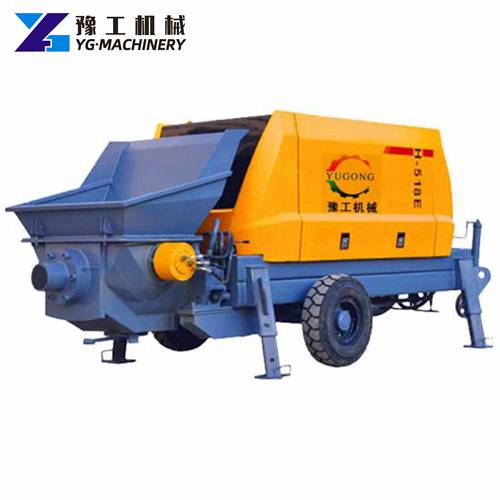 Concrete pumps are also called shotcrete pump, which are suitable for conveying super-high-rise fine stone concrete and pouring structural columns for building floor groups. It is mainly for some special construction conditions or construction conditions in narrow spaces. Due to the limitation of the size of the equipment, it is inconvenient to construct or difficult to complete the construction progress, so the high-tech concrete pumping machine is carefully designed.
The diesel cement pumps for sale can adapt to various harsh construction environments. If you want to get the best price on Mini Concrete Pump for sale, Request a Quote Now!
3 types of Concrete Pumps for sale
YG Machinery offers three types of concrete pump for sale in Phillipines, including Truck Mounted Concrete Pumps for Sale, Concrete Mixers and Pumps, and Concrete Boom Pumps for Sale.