Asphalt Recycler can recycle asphalt pavement. It saves a lot of raw materials such as asphalt, sand, and gravel. At the same time, the machine helps to process waste and protect the environment. Asphalt Recycling equipment can recycle, heat, crush, and screen the old asphalt pavement mixture, and re-mix it with regenerant, new asphalt, new aggregate, etc. in a certain proportion to form a new mixture, and re-pave it on the road surface. Contact us to get the asphalt recycler machine price.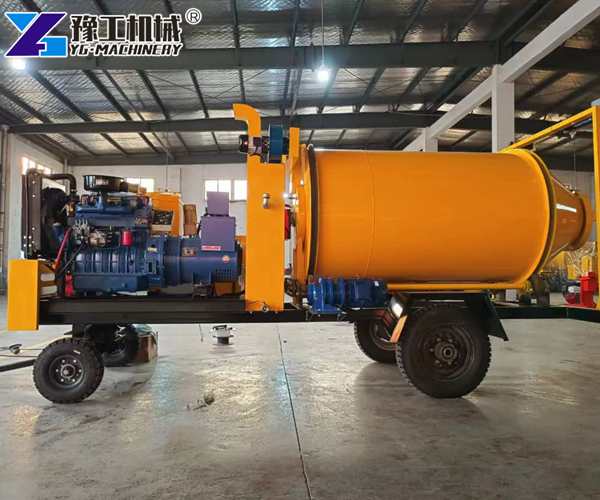 YG-1T Mobile Asphalt Recycler Machine for sale Details
| | |
| --- | --- |
| Model | YG-1T Asphalt Recycler |
| Tank capacity | 1T |
| Discharge capacity | 1.5 m ³ |
| Discharge efficiency | 1-1.5m ³/ 15min |
| Asphalt melting pool | 100L |
| Mixing motor | 250KW |
| Asphalt pump | 2.2kw |
| Heat transfer oil circulation pump | 1.5kw |
| Main burner | Riyadh G40 diesel burner |
| Auxiliary burner | Riyadh G40 diesel burner |
| Fuel consumption | 2.5-5L/tank |
| Generator set | 30kw four cylinder diesel generator set |
| Traction chassis | 4 wheels |
| Self weight | 2.5T |
| Size (length * width* height): | 5600mm * 1900mm * 2000mm |
If you need a quote, please click the button above to get the asphalt recycling machine price.
What can be an Asphalt Recycling Machine used for?
Used for pothole repair on asphalt pavement;
Used for paving colored asphalt pavement;
Used for paving asphalt concrete in small area gardens.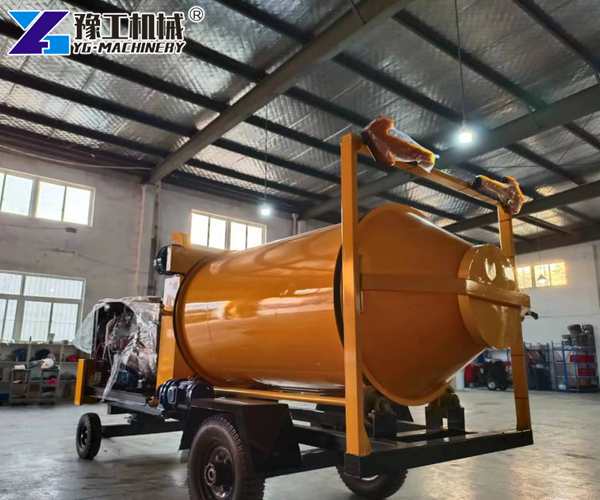 Trailer mount Asphalt Recycling Machine Functions
Heat and stir waste asphalt mixture for recycling.
Heat and stir a small amount of new asphalt mixture in proportion.
Equipped with a hot asphalt tank, which can add liquid asphalt to aggregate and waste asphalt mixture, and sprinkle and fill joints.
Are you looking for an Asphalt recycler in the Philippines? Click the button below to get a free quote.
Asphalt Recycling Equipment Features
Asphalt Recycler adopts a touch screen to operate and display the whole production process and is automatically controlled by PLC, which is easy to operate and stable in product quality.
New and old aggregates are measured separately and put into double-layer drums respectively. New aggregate is put into the inner layer, and old materials are put into the outer drum. The old materials are dried and heated by the waste heat of the inner drum.
The double-layer drum is forward-rotating for drying and heating, and reverse-rotating for unloading; it adopts an imported fuel burner, automatically ignites, and can realize automatic control and adjustment.
Double-shaft forced agitator is used to stir evenly and with high efficiency.
The dust removal device is composed of a cyclone dust collector + water dust removal, which has a good dust removal effect and is environmentally friendly.
The asphalt is double-heated by the fuel burner and heat transfer oil, with a simple structure and convenient operation. Asphalt metering adopts asphalt pump volume metering, which is convenient, reliable, and accurate.
The Asphalt recycler equipment is arranged on the chassis of the car, the vehicle is flexible and flexible, and the transition is fast and convenient. The power on the chassis is driven by the hydraulic pump and controls the movement of the bodywork. Only the heat transfer oil pump and the dust removal centrifugal fan are driven by the motor, which simplifies the structure and facilitates maintenance.
Asphalt Pavement Maintenance Construction Process
Investigate the structural condition of the old road, and pave the test road to determine the technical parameters such as the depth to be regenerated and the amount of new aggregate added. The length should not be less than 200 meters.
Before cold recycling construction, the old road surface should be cleaned, and the obvious subsidence and potholes of the old road should be filled and leveled.
Manual or mechanical paving additives (cement, lime, new aggregate, etc.), calculate the addition amount per square meter according to the designed addition amount.
The cold recycling machine works. During the construction process, the depth and speed should be checked at any time to ensure that the regeneration depth and the gradation of the broken mixture are reasonable.
Use a bulldozer to initially level and evenly discharge the pressure, and then use a grader to level it to the design elevation.
Check the water content, add water if necessary to make it meet the water content, and then carry out road rolling to form a new road base.
Road grassroots health care. The time for health preservation is not less than 7 days, and traffic control will be carried out during the health preservation period.
Pave the surface layer and compact it to form a new road surface.
Read also: Concrete mixing plant for sale
You May Also Like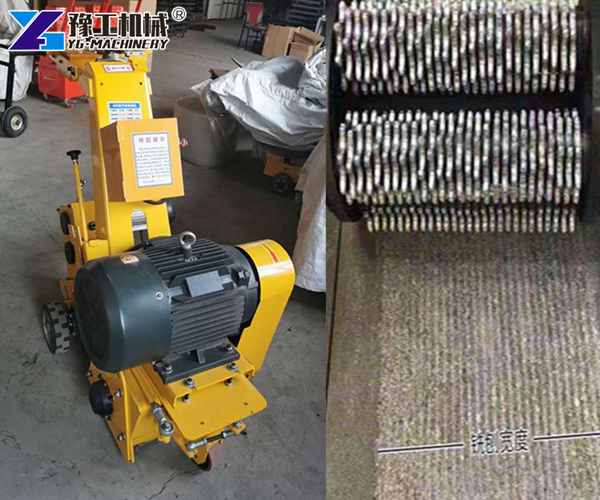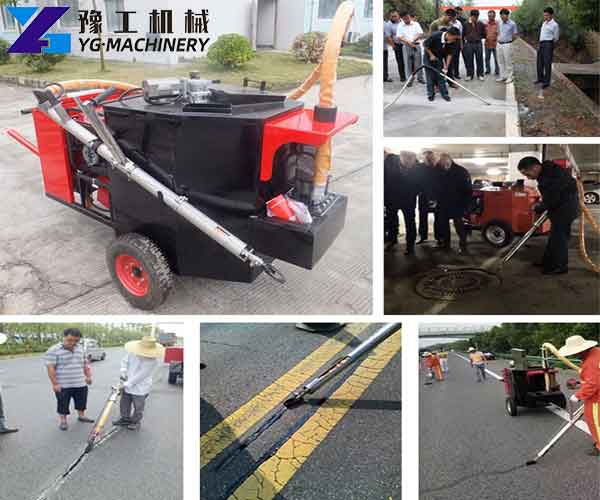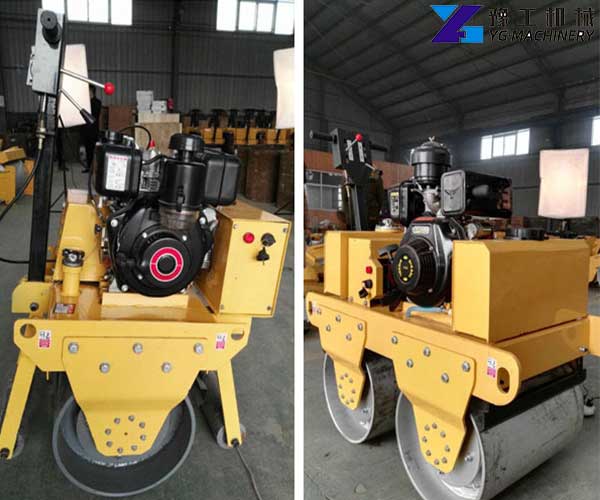 Waste Asphalt Recycler Machine Price
Henan Yugong Machinery has more than 18 years of experience in road machine manufacturing. Please leave your requirements below. Our sales manager will contact you as soon as possible.