A UAE customer searched our floor grinder for Sale on Google and asked for the price. Our professional sales staff immediately contacted him and gave him a reply. My colleague sent him an email about the price and details of the concrete floor grinding machine. Then they talked about the concrete floor grinder on WhatsApp, my colleague sent customers some working videos of road grinders. The UAE customer was impressed by the machine's performance. We have stock of floor grinders in our factory, he ordered 4 at a time, and a few days later we received his payment. This floor grinder is our hot sale product, it is used to grind the concrete, remove coatings, and polish substrates. YG Machinery floor grinder machines also export to Ghana, India, Philippines, and other places.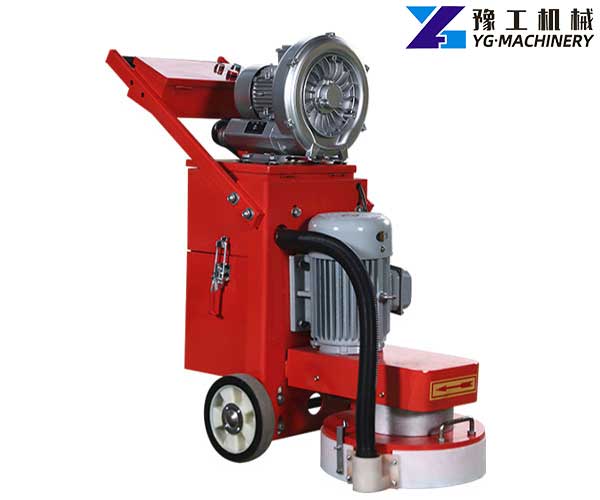 Technical Parameter:
Model: YG-380 Floor Grinding Machine
Engine: Siemens
Power: 3kw
Dust Collector Power: 0.75kw
Disc (Wheel) Type: Grinding Disc
Disc Diameter: 380mm
Disc Rotation Speed: 900r/min
Grinding Plate: 3pcs
Grinding Heads: 9
Working Efficiency: 300m2/h
Size: 740*450*910mm
Weight: 130kg
Features of Floor Grinder for Sale:
The floor grinder can grind and vacuum simultaneously, so as to achieve dust-free construction.
The concrete floor grinding machine equips with diamond tools of different thicknesses, which can realize the grinding of various floors, such as terrazzo, corundum, epoxy floor.
The low center of gravity design greatly improves the operator's comfort and stability.
Cement floor grinder adopts a steering reverse switch. If you find that the motor is turning in the reverse direction, you can change the rotation direction by just turning the switch.
Leakage protection equipment greatly improves the safety of operators.
Floor grinding and polishing machines have advantages of compact body and flexible operation, so it is not limited by the size of the construction site.
The imported motor has strong suction and an extremely low failure rate. It can be used for continuous dust-free construction for 24 hours.
The main motor and the vacuum motor are controlled by separate switches.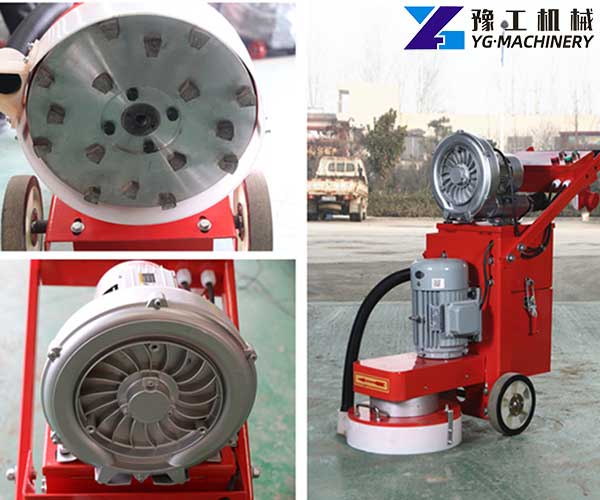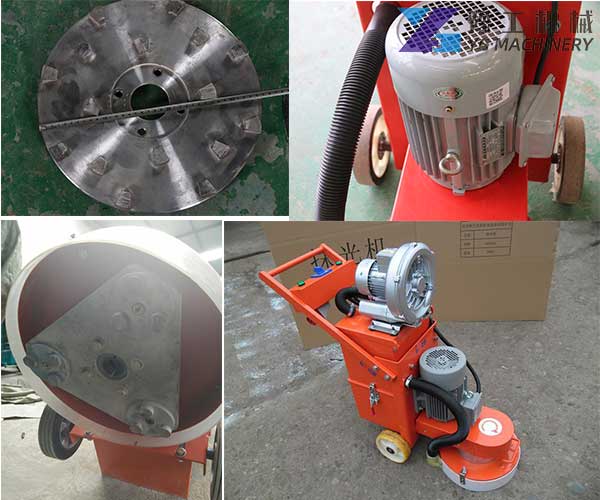 Our company provides different types of floor grinders, you can choose according to your engineering volume. Apart from the floor grinding machine, the concrete shot blasting machine in YG machinery is also can grind the concrete road. We YG Machinery is a professional road machinery manufacturer, can provide road marking machine, crack filling machine, mini road roller, floor shot blaster, non-curing spraying machine, and more Many high-quality mechanical products can be selected.