The shot blasting machine for sale is hot sale equipment in our company. It can clean the road surface, remove impurities, steel rust, and paint. The customer from Thailand Want to buy equipment for steel plate rust removal, our sales manager recommended YG-550 shot blasting equipment for him. Can fully meet his needs. The customer is very satisfied with the machine and paid the full price. The industrial shot blasting machine sent to Thailand contains the main engine, dust collector, pipeline, and other accessories. Because the measure of products is bigger, we had loaded them into two containers. Shot blasting machines and pipes are in one container, and the other contains a dust collector and random accessory.
YG Road shot blasting machine has a better effect on road cleaning. It is suitable for all kinds of large-area flat roads, it has high efficiency and low cost. The operation is very easy, one person can operate the machine. YG shot blaster for sale will be your ideal choice. For more information and shot blasting machine prices, you can send an email to admin@ygroadmachine.com. I will reply promptly.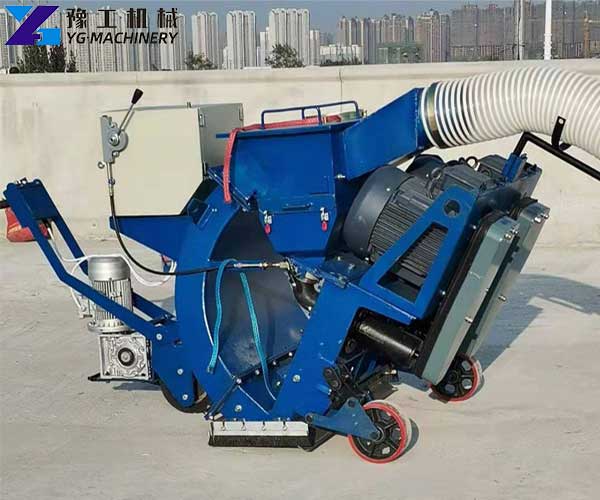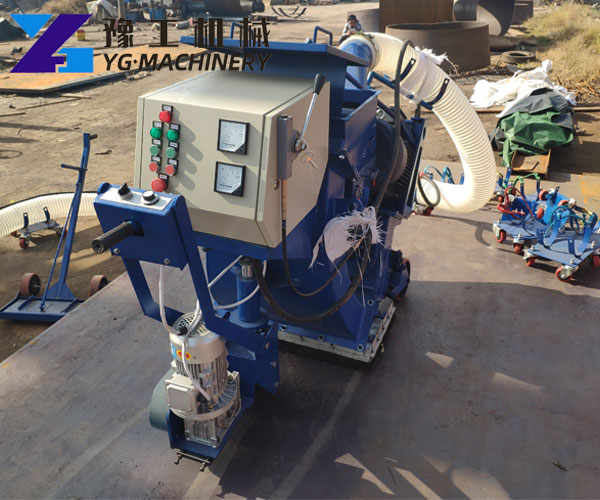 Floor Shot Blaster Parameters:
Model
YG550/600(Double)
YG-850(Double)
Shot Blasting Wheel Diameter
200 mm
Working width
550/600 mm
800 mm
Walking speed
0.5~33 m/min
Concrete surface cleaning efficiency
≥400 m2/h
≥600 m2/h
Steel plate surface cleaning efficiency
75-100 m2/h
100-160 m2/h
Dust connection pipe diameter
150 mm
Suggest the diameter of steel balls
1.5-1.8 mm
Steel pill consumption
10 g/m2
Supporting dust collector
Eight-core automatic backflush vacuum cleaner
Shot wheel motor
Power consumption
11*2 kW
15*2 kW
Input Current
≤ 22*2 A
≤ 28*2 A
Walking motor
Power consumption
1.5 kW
Input Current
3 A
Size (mm)
1950*720/775*1400
1950*1020*1550
Weight
570 kg
700kg
Power connection requirements
400V, 50Hz, 100A, CEE socket
Application of Shot Blasting Machine for Sale:
Clean up and grind the asphalt pavement, improve the friction of the road.
Remove old marking lines on the road surface.
Remove tire tracks from the airport surface.
Trust and roughen the surface of ships and steel plates.
Solve the problem of cracking, loosening, and unevenness of the waterproof base.
Apply to tunnel maintenance and industrial anti-corrosion treatment.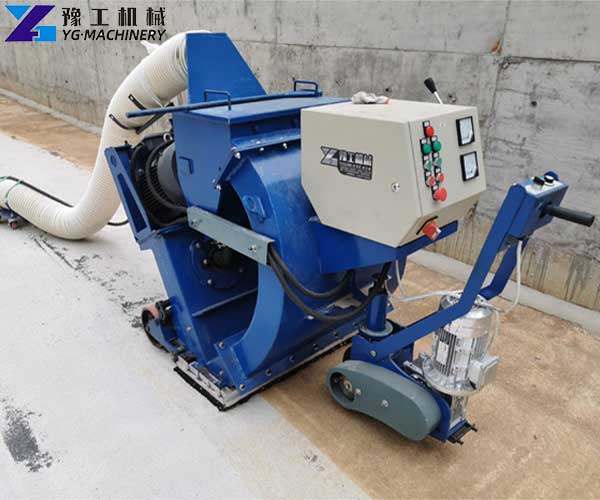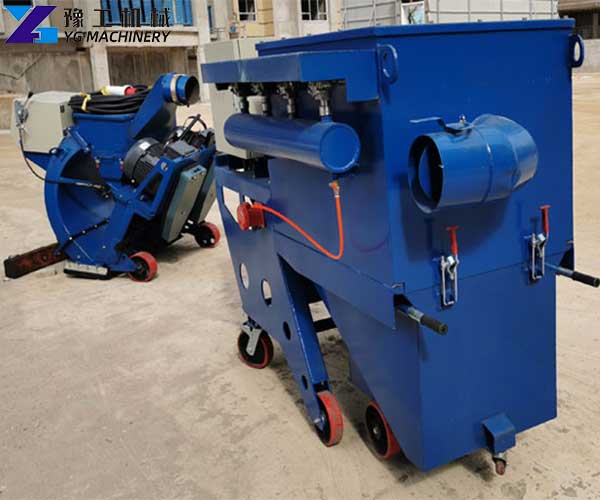 Why Choose Floor Shot Blasting Equipment?
In the past, the old floor is removed usually by manual or mechanical chiseling. This way not only has low efficiency, but labor cost is high. The grinding effect is poor, and there is also a large amount of dust pollution on site. Now, the appearance of the floor shot blasting machine can solve the problem. Only one person can complete the grinding operation, and there is no dust or pollution during the whole construction process. Floor shot blasting equipment also has the characteristics of high efficiency and portable, no damage to pavement structure.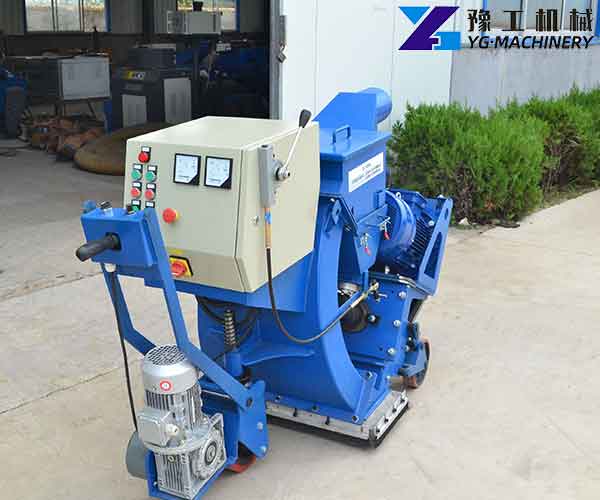 Application areas of Shot Blasting Machine for Sale
It can be used in the manufacture of bearings. Generally speaking, the bearing surface is required to be smooth. Shot blasting can be used to remove burrs and impurities. Used to reduce the fatigue life of parts, increase different surface stresses, increase the strength of parts, or prevent fretting.
It can be used in shipbuilding. Most of the steel plates used in shipbuilding have rust, and the rust removal operation can be done well by using shot blasting.
It can be applied to the manufacture of automobiles. Many steel plates and castings used in automobiles require polishing, but they need to be able to maintain the original shape and strength of the plate. The shot blasting method can be used to polish without physical damage. , To achieve the purpose of strengthening the workpiece.
It can be used in the manufacture of hardware products. Shot blasting can meet the requirements of flat, smooth and clean hardware.
It can be used in the field of motorcycle accessories manufacturing, usually using roller-type equipment to complete the shot blasting operation.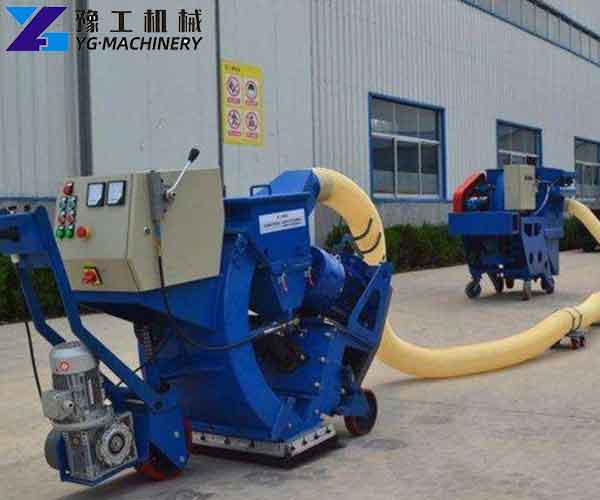 Related Products
As a professional manufacturer of road machinery, YG Machinery can provide you with Hengduo products, such as sandblasting machine, mortar sprayer machine, floor grinding machine, hydraulic rock splitter, concrete trowel machine, asphalt recycling machine, pile breaker , fog cannon machine, road marking machine, asphalt crack filler machine, road roller machine. To get the shot blasting machine price, you can click the message box below or add  WhatsApp +8613598866720.