What instrument can be used to measure the water source in the ground? How can you detect deep water? Here, I will show you our high-precision water detector sensor for sale.
YG Water Detector Sensor For Sale
YG Water Detector, it only takes 5 minutes to find out the point of the water source and the thickness of the aquifer. This Water Detector is a tool specially made for detecting underground springs with high precision prior to drilling. Our water detection sensor is widely used in the exploration of groundwater sources, geological structures, veins, mine roads, cavities, karst caves, ant nests, goafs, dam piping, landslides, etc. If you want to buy the underground water leak detector, please contact us to get the factory price.
Our Main Products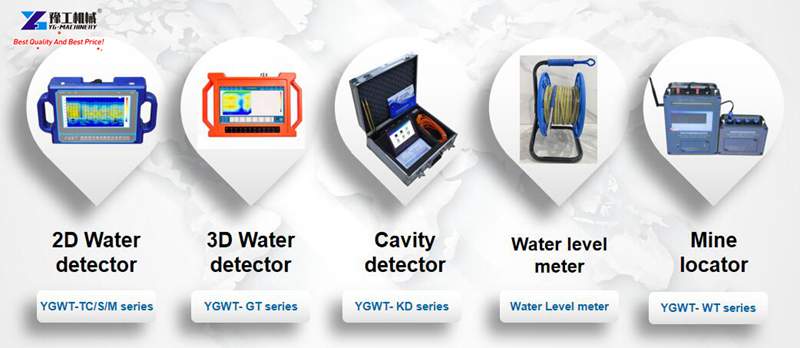 2D Water Detector Technical Information


3D Water Detection Sensor Parameters
Name
Rod distance
Model
Depth
Host machine : 6Kg /45cm*19cm*41cm
Accessories :11Kg /57cm*21cm*29cm
YGWT-GT Auto-analysis Geophysical Detector
2.5m electrode distance
GT150A
100/150m
GT300A
100/150/ 300m
GT500A
100/150/ 300/ 500m
GT1000A
500/ 800/ 1000m
GT1500A
500/ 1000/ 1500m
GT2000A
500/ 1000/ 1500/ 2000m
GT3200A
500/ 1000/ 1500/ 2000/ 3200m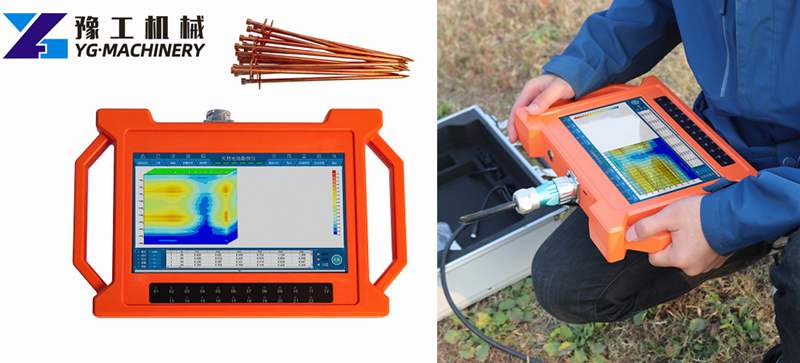 The advantages of the YG Water Detector are:
Accuracy rate above 95%
Very easy to use
Specially designed for finding water sources
Can predict aquifer depth and thickness.
It has been tested and can compete in its class
This product is guaranteed 100% ORIGINAL
Working principle
YG Smart Water Detector is a natural electric field intelligent one-key mapping well drilling and water finding instrument. It uses the natural electric field as the source of the work field and measures N different frequencies of the natural electric field on the ground based on the resistivity difference of underground rock ore or groundwater. The electric field component is used to study the abnormal changes produced by different geological bodies according to their changing rules, and to achieve an electrical prospecting method to solve geological problems.
The principal electric detection method used by the instrument is divided into the artificial electric field method and the natural (natural) electric field method. The artificial electric field also includes professional methods such as DC power supply, induced electricity, and controllable source. These methods are mostly used in various large-scale geological survey projects, involving thousands of survey lines and survey points, but they are quite inconvenient to use, especially when transporting power supplies. Devices often require a lot of labor.
The natural electric field method has gradually matured after decades of research and development and application. But to successfully found the source of water, it is also necessary for the person looking for water to have rich practical experience, and the analysis of the local environment, lithology, and wells that have been completed.
Working cases
We are a professional institution engaged in the research of geological prospecting water instrument equipment. Our detection equipment has the advantages of simple, automatic drawing, and high accuracy. And our customers from all over the world have praised the good quality of our water detection equipment.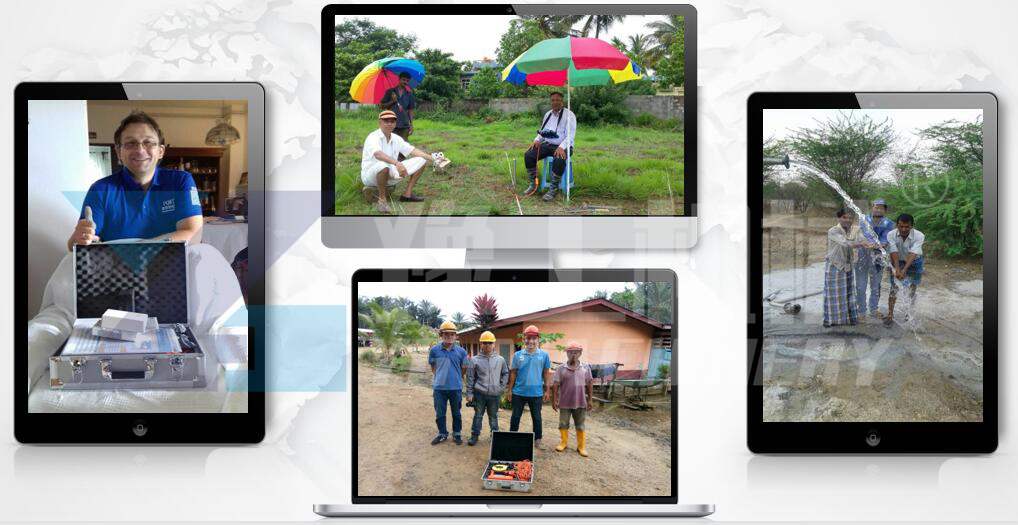 Why do you need a water detector sensor?
It is unscientific to judge whether there is water in the ground by experience. It is normal for the same piece of land to have water here and no water at a certain distance. At this time, you can use the water finder to judge the water source and locate the depth of the water source. Thereby the water detection sensor can solve the problem of finding water.
Read also: Water Well Drilling Rigs Machine For Sale
If you want to buy the water detector machine, please leave your messages with your requirements. And our sales manager will send you the equipment details with a good price.