YG Machinery road marking machine for sale has many models, which have different applications. We have summarized the following points to help you choose the line marking equipment.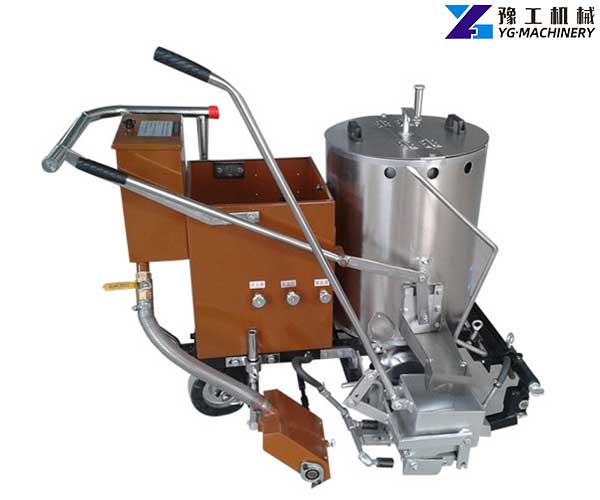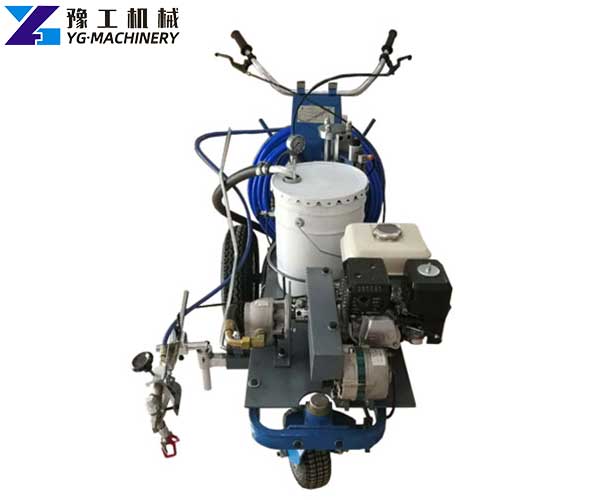 1. Raw Material
The raw material of the thermoplastic road marking machine is powdery, it needs to be heated and stirred it into a molten state. During the construction process of the hot-melt marking machine, the raw materials need to be heated, so as to keep the raw materials from solidifying. However, the sprayed material of the cold painting machine is waterborne paint. Just put the paint on the pavement striping machine, and the operator can push the machine along the baseline and spray.
2. Type of Lines
Which type of lines do you usually spray? Vibration raised line, reflective marking line, or ordinary line. Vibration raised line marking machine is often used in highway, airport. The raised oscillating marking can remind the driver to drive safely in the lane, avoid fatigue driving. It can achieve the purpose of forced deceleration and reduce traffic accidents. Thermoplastic painting machine marks lines, and at the same time spreads reflective glass bread, in order to increase night reflectance.
3. Construction Environment
The road marking equipment is suitable for highway, mountain road. The road line marking machine equips with a self-propelled line striper. It is easy to climb and you just need to control the direction, which will greatly improve your work efficiency. The hand-push line marking machine is usually used in flat asphalt or cement road.
4. Construction Area of Line Marking Equipment
If your amount of work is small, the line marking equipment with one nozzle is enough. The construction area is large, you can choose two nozzles or a vehicle-mounted marking machine. Do you want to spray 2 colors at once? Then you also need a line striping machine with 2 spray guns. It can draw 2 lines at once. Choosing this machine also means that the pump and flow must be big enough.
To learn more about the thermoplastic road marking machine for sale, you can click the message box below or add my WhatsApp+8613598866720, I will give you a satisfactory answer as soon as possible, feel free to contact us.