On May 4th, our customer from Spain, Mr. Ashwin Merupula, sent us an e-mail saying that they were very interested in our fog sprayer machine. The e-mail said that he needed to buy it to disinfect the living area. And later can spray pesticides to deworm insects on fruit trees. And asked if there is inventory because he hopes to receive them as soon as possible.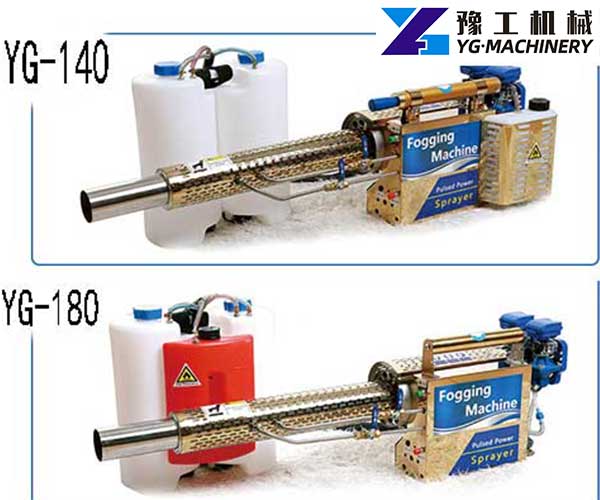 Parameters of Electric Fogger Sprayer
Model
YG-80(Single-tube)
YG-120(Platinum Double tube)
YG-140(Gold Double Tube)
YG-180
YG-240
YG-280
Empty weight(kg)
8.5
9
8.2
7.8
7.5
7.5
Size(cm)
114*24*33
114*24*33
114*24*33
114*24*30
100*16*30
100*16*30
Water tank capacity(L)
16
16
16
16
16
16
Fuel tank capacity(L)
2
2
2
2
2
2
Fuel consumption
A box of oil hits three barrels of potion
A box of oil hits four barrels of potion
Water mist distance(m)
8-10
8-10
8-10
9-14
8-10
8-10
Smoke distance(m)
20-50
20-50
20-50
20-50
20-50
20-50
Fuel
92 # or above pure gasoline
Spray volume(L/h)
90
90
120
120
120
120
Ignition power
12V rechargeable battery
Disinfection Fogging Machine for Sale
After receiving the inquiry, our sales manager immediately wrote back, introduced our various models of a fog sprayer machine, and said that there is enough inventory, will be shipped immediately after receiving the payment, and given a very competitive fog sprayer machine for the price of the machine, they continued to exchange some details through WhatsApp. Eventually, Mr. Ashwin Merupula chose the YG-180 fog sprayer machine and reached cooperation.
We are very pleased to provide Mr. Ashwin Merupula with the mist eliminator equipment he needs. Mr. Ashwin Merupula also said that the equipment has high working efficiency and simple operation, and it is very convenient and quick to use. And expressed his willingness to continue cooperation with YG Machinery in the future. Now contact us to get a cheap fogging disinfection machine factory price.
In addition, we also have an electrostatic backpack sprayer, air disinfection machine, disinfection door, fogging sprayer machine, disinfection robot, oxygen concentrator machine, and more. more epidemic prevention equipment. My e-mail address:admin@ygroadmachine.com, looking forward to hearing from you.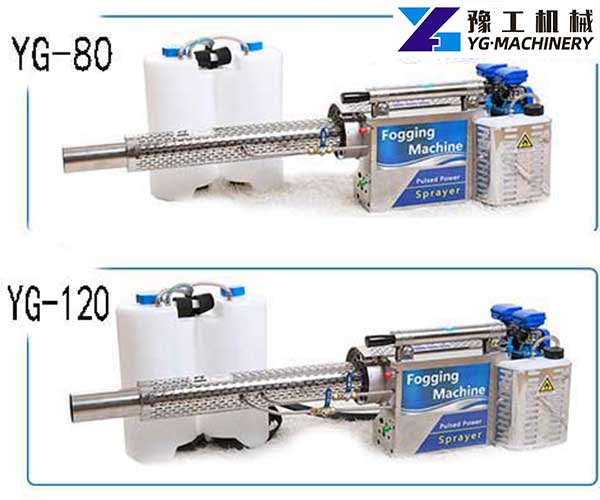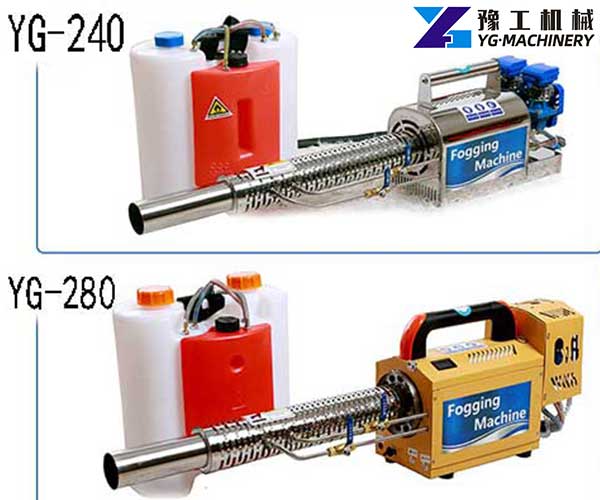 Fog Sprayer Machine Manufacturer
During the epidemic of certain infectious diseases, especially during the current COVID-19 coronavirus, disinfection is particularly important. In public places such as shopping malls, schools, airports, car parks, or places with a large flow of people, in addition to doing good personal protective measures and disinfection are also very important.
Due to the small smoke particles and excellent penetration and adhesion performance, the fog mist can diffuse and diffuse with the air. When the prevention or treatment object comes into contact with the ultrafine particles, a better prevention effect can be achieved. Simple and convenient operation, wide application, high efficiency, good diffusion, and strong adhesion. It is a multifunctional machine for sterilization, disinfection, spraying pesticides, etc.
It is widely used. Stations, airports, hospitals, schools, vegetable markets, and other health and epidemic prevention work are good helpers for urban epidemic prevention. It can also be used in agriculture, forestry, orchards, Pesticide spraying of open crops such as vegetable greenhouses, and urban greening. Click here you can check our disinfection fogging machine for sale.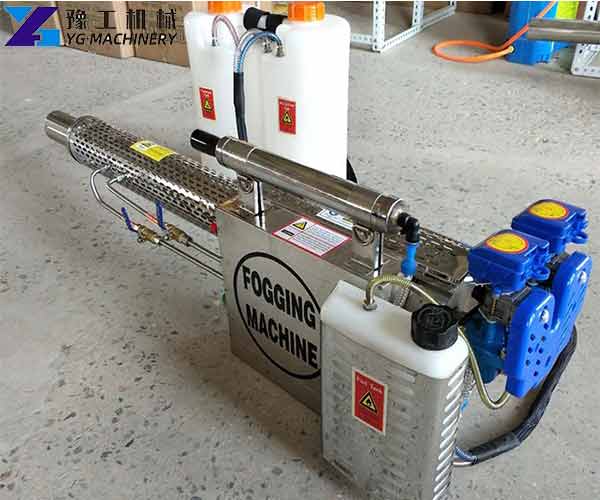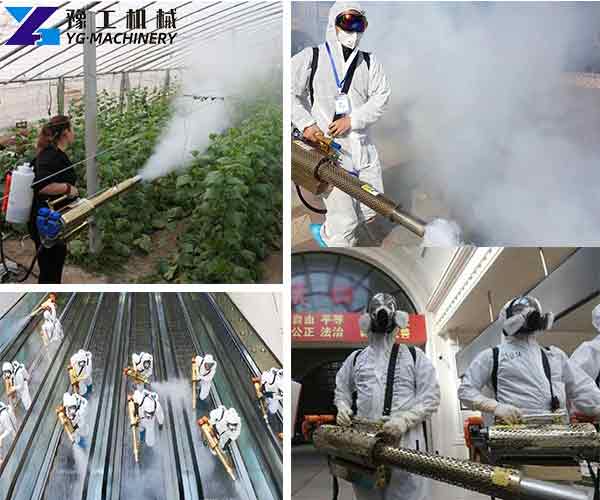 The Characteristics of the Fog Sprayer Machine:
High working efficiency: the atomized particles are small, diffuse evenly, and the prevention and treatment effect is good.
Simple operation: just turn on the ignition switch and press the start handwheel to start the machine.
Wide area without dead corners: when sterilizing and disinfecting, it has strong penetrating power and is comprehensive and efficient without dead corners.
Time-saving and labor-saving: It avoids the inconveniences such as the large water requirement of the old medicine pump, the long medicine tube, and the need for multiple people to operate.
Long-lasting efficacy: The mist particles are extremely fine (can reach 0.5 microns), with strong adhesion, uniformity, and comprehensiveness, and improve the efficacy.