In the eyes of many people, repairing pavement diseases is very troublesome. Therefore, when we encounter a cement pavement that cracks less severely at the beginning, many people will adopt an attitude of neglect, but the cracking of the cement pavement becomes more and more serious. When the road surface is cracked, repair it as soon as it is opened, which can not only control the cost of repairing the disease, but also ensure the life of the road. Therefore, in order to prevent the aggravation of the road surface cracking, it should be treated in time. YG crack filling machine for sale can help you solve the crack problem.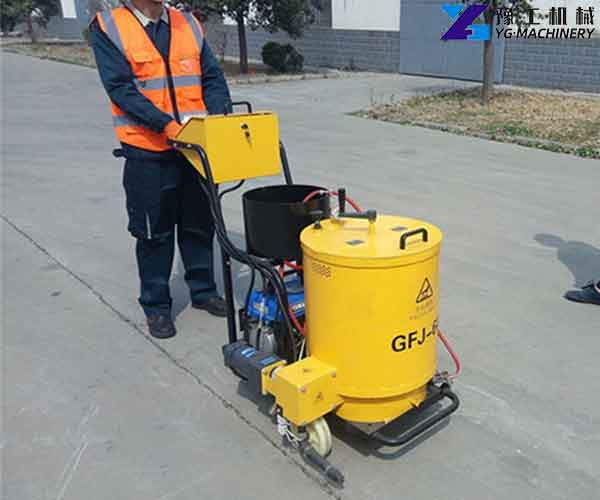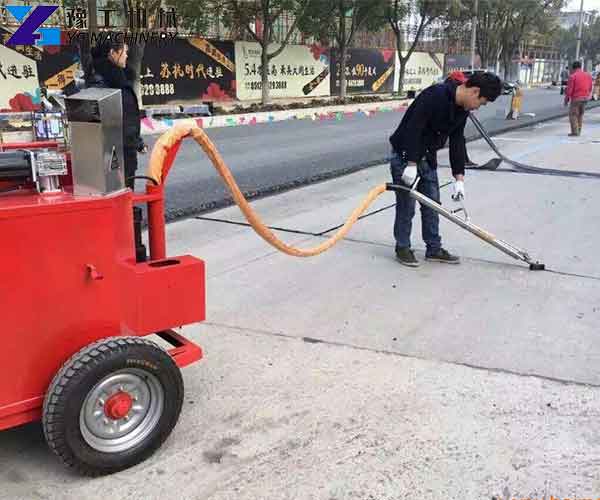 Crack Sealing Equipment – a Little Expert in Road Maintenance!
The asphalt crack sealer machine is suitable for simple road maintenance. First use a slotting machine to widen the irregular cracks and slot, use a blower to blow out the impurities in the cracks, and use an asphalt crack sealer machine to repair the road surface.
The crack sealing equipment is equipped with an imported generator set to provide sufficient power for the whole machine; the whole process is controlled by an electronic constant temperature system, and the intelligent temperature control makes the asphalt glue evenly heated, so there is no need to worry about the different emulsification degree of the asphalt glue.
The intelligent control panel is convenient for the operator to control the temperature of the asphalt glue at any time and adjust it conveniently. It is equipped with a universal wheel to meet the needs of the filling in 360 degrees. The discharge pipe is electrically heated, so there is no need to worry about the asphalt glue solidifying, and blocking the filling gun Phenomenon, fully meet the requirements of different road construction.
The asphalt crack sealer machine is simple in structure, flexible in operation, fast in construction, and completes pavement crack repair work with quality and quantity. It is a well-deserved little expert in road maintenance!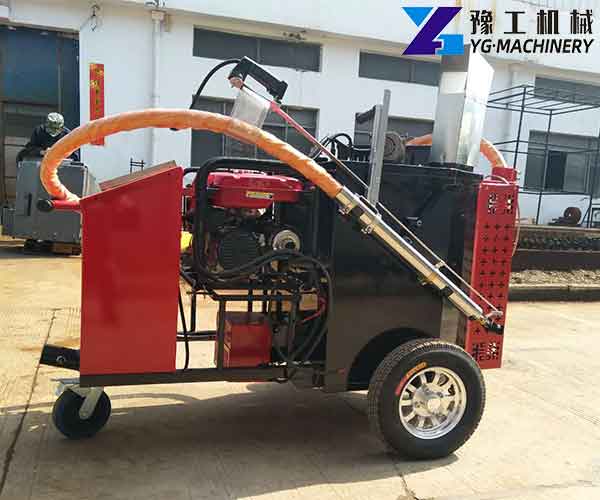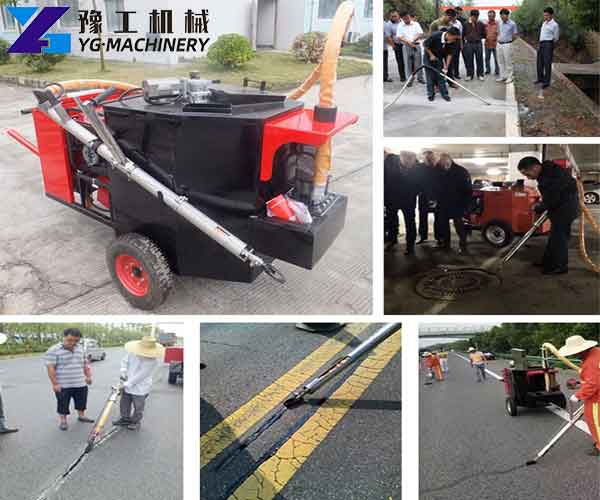 What are the Precautions for the Operation of the Asphalt Crack Filler Machine?
1. Add the proper amount of sealant or liquid bitumen before operating the boiler of the crack filler machine. Do not be afraid of overfilling.
Reasonably adjust the internal pressure of the sealing machine. At this time, we can open the liquefier container valve and adjust the pressure to the verified state.
Adjust the temperature of the temperature indicator to 150-210℃ according to the type of sealant, and wait until the melt is fully melted.
Open the door of the hose storage room to confirm whether it is ignited.
The crack filler machine confirms whether the sealant temperature reaches the specified temperature from the'sealant temperature' thermometer at the top of the boiler.
Start the engine when the'sealant temperature' thermostat at the top of the boiler reaches 100°C.
When the temperature of the sealant in the sealing machine reaches 150°C, the 'mixing valve' can be turned on to rotate the mixer.